[smartads] I went to bed around 0100, I just couldn't stay up anymore. This morning at around 0735 I was up and shortly thereafter I was in LolyKat. I did manage to get a cup of coffee and a peanut butter sandwich before I went out there. I haven't had to go out there early very much recently, so it would be wrong for me to complain.
http://en.wikipedia.org/wiki/Legazpi,_Albay
http://www.sedcen.com/MediaGroup.html
The City of Legazpi (Bikol: Ciudad nin Legazpi; Filipino: Lungsod ng Legazpi) is a first class city and capital of the province of Albay, Philippines. With 179,481 inhabitants according to the 2007 census, it is the largest city in the Bicol Region in terms of population, though not in land area. Legazpi City is the capital city of the Bicol Region being the political and the administrative center. Legazpi City is also the educational center of the region because of the Bicol University also known as the BU, which is the largest state-run higher education institution in the region.
http://wowlegazpi.com/magayon-festival-amazing-race-2009/
Located in the geographical center of the peninsula and between the two island provinces of Catanduanes and Masbate, Legazpi is the southernmost terminus of the Philippine National Railways Main Line South, though it will be extended up to Matnog in Sorsogon. It also services sea-going vessels through its port.
Legazpi was named after Miguel López de Legazpi, the Spanish conquistador who conquered the Philippine islands in 1565, and whose family name came from Legazpi, a town in Gipuzkoa, Spain.
At present it is 10:38 and there are a lot of people hanging outside the store. A whole loaded down large tricycle showed up and half of them got out. A couple of those went to the Ciriaco for something, but the rest are out here yakking and smoking. No one is buying anything, just hanging. There are even some children crying sometimes from the tricycle, which is still here waiting also. I wish they would just go away. Oh great now they want to play music with their phones. Lita is inside taking a nap, lucky her. She brought up the Valentine's Day thing again, about me not doing anything, but she's over it again just as quick. It's probably not the last I'll hear of it though.
Rain Days = 11 in a row.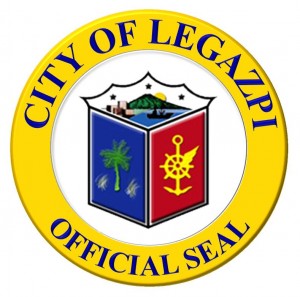 I just finished some more of the vegetable mix I've been eating the last few days. I put extra hot peppers in it today. I like that. Plus I don't have to worry about anyone else eating it. Not that they would, but just in case. No one else will eat it that hot.
I decided to listen to some music while I type this. I'm listening to Chicago "In The Beginning" right now. I'm playing the videos and just listening. I can only do one at a time that I know of. Anyone know how I can put the videos I got from You Tube in a file to play them one after the other? That's probably not possible because I have to wait for each one to load. I just have the icon to click on to go to You Tube, I didn't download on my site. I wish I knew of a place to download the older music for free. I can't find a place that works right. Not like Limewire use to be. I miss that. There must be one somewhere out there, right?
http://www.tripadvisor.com/LocationPhotos-g317122-d1062838-Hotel_Venezia-Legaspi_Bicol_Region_Luzon.html
Oh darn, all those people are leaving now.
Precious is up here with Ado & Cathy. She has been acting like a 2 year old today. You know the "Terrible Two" thing. Of course she is 2 years old, but I just don't like the "Terrible" part. Who does though. Ado is taking Khan to school and she wants to go, but it ain't going to happen. She is expressing her displeasure with that decision.
There is a dead rat out in front of the store. It looks like someone ran over it, but most likely that was after it was already dead. Before he left, Ado picked it up with a plastic bag and hung it on the back of the Pepsi truck. We will dispose of it properly later.
Queen says "Another One Bites the Dust".
Precious seems to be over her displeasure already. I'm glad because it was loud.
http://www.skyscrapercity.com/showthread.php?t=548449
There are some people here looking a cable wires. I haven't had the TV on for awhile, so I don't know if there is a problem. It wouldn't surprise me though. The cable here is actually out more than the electric. That's because besides the cable going out on it's own, it also goes out when the electric does. Sometimes it doesn't come back on when the electric finally does come back on either.
It's 12:45pm now. Vicky just went to get some flour and oil to make the banana desserts for this afternoon. Lita just headed for downtown to the grocery store and I'm volunteered to watch LolyKat a little bit longer.
Queen is doing a "Bohemian Rhapsody" now.
I think I have my new host thing just about set. I hope so. This new guy has some interesting ideas in the works. Those ideas will be helping both him and the people he is host for. He is suppose to be contacting me very soon so I can let him know some information to me completely set up.
When Lita got back from the market I put everything away for the store. She bought a couple of chickens at Monterrey Meats and she wants to cook one tonight the same way we've been cooking those vegetables. That's okay with me. I'm sure she'll put some seasoning on it first. It should be delicious.
It was delicious. I ate most of the chicken. All the white meat and a leg anyway. She stuffed it with the leftover vegetables that I had. It was really good. I hope to have something similar very soon. Like maybe this weekend.
Fleetwood Mac "Don't Stop" is playing now. It's a recent live performance.
I hope to have a Red Horse this weekend. I'm holding back P100 from Lita and if I can get add another P16 to it, I can get 2 liters of it. Not enough to get drunk, even by myself when I've been eating, but it enough to feel a slight buzz anyway.
http://www.skyscrapercity.com/showthread.php?t=175804&page=149
Okay well that's it for today. I have 1 special post to write for y'all and then the 16 Feb post.
Before I go I'm going to tell Foreigner "I Want to Know What Love Is"
Salamat, Paalam
Useless Knowledge: The gooseflesh you get when you're cold is the body's attempt to erect the coat of hair our ancestors lost 100,000 years ago. When an animal's fur stands on end, the expanded air layer between the skin and the fur surface insulates the body.