[smartads] This is my first "My Post" in 3 days.  Things have been so boring around here I didn't want to waste your time with a bunch of boring everyday things that I would have had to stretch out to make a decent post.  Maybe a little boring or stretched out, but not a lot of boring and stretched out.  There still has not been a lot to put in here, but I'm going to put something so you won't miss too many days.  Don't forget the 'batch2006' sites have a lot of pictures.
http://www.crwflags.com/fotw/flags/ph-ii.html
The province has a total land area of 4,378.80 square kilometers, which accounts for 16.30% of the total land area of Region II. It is composed of 15 municipalities, with Bayombong as the provincial capital and major educational center, Bambang and Solano, Nueva Vizcaya as the major commercial centers, and Kayapa as the summer capital and "vegetable bowl." Bayombong lies approximately 268 kilometers north of Metro Manila and can be reached by land via the Cagayan Valley Road (Maharlika Highway).
http://www.batch2006.com/visit_nueva_vizcaya.htm
Nueva Vizcaya (Filipino: Bagong Biskaya) is a province of the Philippines located in the Cagayan Valley region in Luzon. Its capital is Bayombong. It is bordered by, clockwise from the north,  Ifugao, Isabela, Quirino, Aurora, Nueva Ecija, Pangasinan, and Benguet.
Monday 10 Oct hits @ 0052 = 1351243 = 7803.
Tuesday 11 Oct hits @ 11:21pm = 1359455 = 8212
Wednesday 12 Oct hits @ 0042 = 1368555 = 9100
http://heritageconservation.wordpress.com/category/nueva-vizcaya/
Again, like last time I had to combine days, I will just type things that happen, but not necessarily on a particular day because I may get the days mixed up anyway.  I will try to separate them if I know what day it was though.
On Monday I found out that someone tried to rob the Philippine National Bank (PNB) on Saturday (I think).  Supposedly though it was some crazy guy that went into the bank with a bag and told the teller to fill up the bag.  I don't even think he had a gun, but I don't know the details.  I haven't seen anything on the news reports on the Internet either, but I'll keep looking for some.
http://thebignm.net/www/index.php?option=com_content&task=view&id=4941&Itemid=161
I finished the remainder of my stew from a couple of days ago, it was still good even though I was thinking it might not be, but I'm not big on eating leftovers very much, especially if they are more than a couple of days old.
Juvic came by today looking all sexy.  Her Hotel/Restaurant Management (HRM) class was at the Ciriaco for a party.  Her and all her classmates were dressed up.  I got some pictures of her, but she still has the camera.  She was going to take pictures of the party.  She should have returned the camera by now.  I'm going to try to get in contact with her tomorrow to see about it.  I hope she took some good pictures.  I'll post a few of the pictures from that party and of Juvic when I get the camera back.  Hopefully I'll be able to take some more pictures of other things so you won't just have a bunch of pictures of people that you don't know.  I know I don't like looking at pictures of people I don't know, not a lot of them anyway.
http://aboutph.com/2010/05/panagyaman-festival-bayombong-nueva-vizcaya/
I have a sour stomach.  I've had it for about 3 or 4 days now.  Of course with a sour stomach all the gas that comes out of your body is extra stinky.  Lita is about ready to put a pillow on my face while I'm sleeping to stop the smell.  I just tell her that she's lucky to have a husband that let's her help smell it.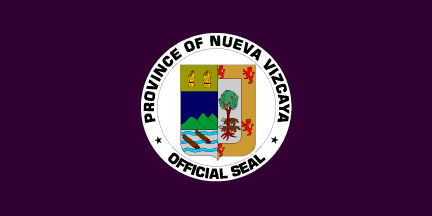 Today, Wednesday, Lita and I went downtown.  I got the remainder of our money out of the bank.  We needed to buy some items that we didn't get before.  I saved a little money from the beginning of the month and we went for awhile before using the money.  Pretty soon we won't need to use that money at all.  We won't have so much, but it will be enough where we can actually save that P2000 per month, at least.  Of course any extra income, like money from this blog or from the MJ Services or even winning a lottery, would speed up the things we need to pay and we would be done with them sooner and be able to save more money, but we can't count on that yet.
http://www.nuevavizcaya.gov.ph/provincial-profile/
I'm really hoping that we will somehow have enough money to be able to go back to Texas in March so we can be there for my Dad's birthday.  The way things look now, we will be lucky to make it home for our son's birthday in July.  I'm not giving up hope yet though.  I guess if we wasn't so stupid and got in a hurry to establish ourselves here, we wouldn't be in this mess, but at least, once we climb out of the hole, we will be smart enough not to do it again.  Actually I think that my ignorance of how things run here in the Philippines was a big problem too.
I know I've said this before, but if y'all plan to move to the Philippines, it would be advisable to get one of the many books that are written by an Expatriate (Expat) that has been in the Philippines for years and knows how things affect the foreigner.  I myself have not written a book, but I do have one that is in the list of books on the front page.  That's a good book, plus I'd get a small commission for someone ordering it from my website.
http://www.skyscrapercity.com/showthread.php?t=812148&page=49
There is also a book written by Dave at the website Philippines Plus that is a good one.  I don't get a commission on that one, but if you think it's a better book for you, it's okay.  I'd appreciate a quick note to Dave though to let him know that I directed you to the book, if you get that one though.  Actually if you go to his website and you like what you see and want to make it a regular read, please also let him know that I sent you that way.  I get nothing except a thanks from Dave and maybe a free Red Horse when/if I ever go visit him.  Plus I found out today that Dave has just moved to Iloilo City and he may need the extra income he would make from his book to get by for awhile.  I can't afford it right now, but if I could, I would donate a bit to help him out.  He's a good guy, and I don't say that about 99% of people that I have never met.  Dave just happens to be in that elite 1%.
http://www.zamboanga.com/z/index.php?title=Nueva_Vizcaya_Province,_Philippines
While Lita and I were downtown we ate at Chow King.  I got some of the Chinese fried chicken.  They didn't have any breasts so I had to get wings.  I prefer white meat over dark meat and that is my only other option.   Fortunately the chicken wings here are cut slightly large, so it was enough with the rice and the 2 Coca-Colas.  Lita almost got the usual Halo-Halo, but decided on a new item instead.  I don't even know what it is.  Some kind of noodle looking soup.   She liked it, whatever it was.  I noticed that some of the prices at Chow King were higher than our last visit there.
For a typhoon being in the area, we have had very little rain and hardly any wind.  I'm not complaining, just saying.
http://daimler1727.multiply.com/photos/album/36/.And_there_was_light
I found out about a hotel in Manila that is a place I plan to stay next time we are in Manila.  It is  the Nichols Airport Hotel. I emailed them and they responded very quickly.  I wanted to know what the difference was between their standard, superior and premier rooms.  Here is the response I received.
Dear Mr. Jackson:
Greetings from Nichols Airport Hotel.
Standard and superior are almost the same the only difference is the floor area.
Premier is much bigger than superior room and there is a refrigerator.
Thank you very much.
Sincerely,
Arlene D. Balatbat
OIC- Reservations Dept.
Nichols Airport Hotel
I'm thinking that when we go, if we are staying more than 2 or 3 days, we will get the Premier room so we can have the refrigerator.  They have family rooms also.  If you go to the website you can see a lot of the information.  They just neglected to inform us of the differences in the rooms.
http://www.touristspotsphilippines.com/luzon-tourist-attractions/tourist-spots-in-the-nueva-vizcaya-province/
Useless Knowledge:  Lockheed Martin, manufacturer of the Trident missile, transmits data from its Sunnyvale, California, headquarters to its plant 30 miles away in Santa Cruz, California via carrier pigeon.  (This information surprised me, but I'm glad that some of the old ways are still around).
Well that's all I have.  After I finish this paragraph I'm going to put in the Philippine History for 2 days, so that should add quite a bit.  I don't want to put them all and end up not having some for tomorrow, when I hope I will do the next post.  I'm also going to go back through and put a few links within the post to follow.

http://www.flyphilippines.com/nuevavizcaya-raphaelinn.php
Salamat, Palaam
Today in Philippine History
1896 – Suspected revolutionists from Bicol province are brought to Manila 
on board the mail steamer Aeolus 
to stand trial for rebellion and/or other charges, two months after the outbreak of the Philippine Revolution against Spain; among the prisoners was Gabriel Prieto, a 
parish priest from Malinao, Albay
 and who would be executed by the Spaniards as part of the so-called 13 martyrs from the Bicol region some three months later.
1899 – Invading enemy American troops at Imus, Cavite attack and drive Filipino freedom fighters from the San Nicolas road intersection, located two miles east of Manila, eight months into the bloody and protracted Philippine-American War (1899-1914); on the same day, Filipino soldiers attack the enemy lines of the imperialist United States 25th Infantry and Battery E of the Fourth Artillery just outside Manila, with the enemy Americans repulsing the attack, with three of them being wounded.
Antonio L. Jayme
1937 – Antonio L. Jayme, one-time Filipino revolutionary, Occidental Negros provincial governor, and lawmaker dies at the ripe old age of 83; Jayme, a seminarian during the Spanish colonial rule before taking up law and becoming a Court of First Instance Judge, played an important role in the surrender of colonial Spanish troops to Filipinos in Occidental Negros during the Philippine Revolution; however Jayme would also play a collaborative role in the imperialist American schemes on the Philippines as he hastened the pacification of the province following his gubernatorial victory during the general elections of 1904 held more than five 1/2 years into the protracted Philippine-American War (1899-1914).
1896 – Patriot and propagandist/revolutionary 
Deodato Arellano y Florentino
, co-founder and  first president of the underground  organization aspiring for the liberation of  the Philippines from Spanish rule, the  
Kagalanggalangang Katipunan nang  manga Anak nang  Bayan (KKK)
, is arrested by colonial authorities; Arellano (
de la Cruz
) served as  Katipunan head for some four months before being replaced by Ramon Basa, will later on become the 
secretary of the Cuerpo de Compromisarios
, a peaceful  agitator for change in contrast with the  Katipunan, following the final  disbandment of the La Liga Filipino from which both organizations arose (historians will be divided as to the final days of Arellano, some believing that he was tortured and left to die by the Spaniards while others think he served as the  paymaster of Gen. Gregorio del Pilar y Sempio, 
his wife's nephew 
whom he earlier trained for propaganda work, dying somewhere 
in the Bontok mountains
 in the Cordillera).
1938 – Isabelo de los Reyes, historian, anti-friar agitator,newspaperman, labor  leader, politician, and co-founder of the  Philippine Independent Church during the Spanish colonial rule, dies at age the ripe  old age of 74; a lawyer who turned into  journalism, de los Reyes' first article was  the "Invasion of Limahong" that appeared  in Diario de Manila in November 1882 but  he would be most controversial for his stirring and pungent anti-friar articles,  including the "Sensecional Memoria" which  he wrote while imprisoned for supposed  complicity in the Philippine Revolution of  1896 and where he blames friars' abuses  as responsible for sowing the seeds of  rebellion against Spain; de los Reyes would be would later be released and even  be appointed Consejo del Ministerio de  Ultramar in the Spanish Cabinet  from 1898-1901, before being named President of  the Republic of the Philippines by some generalsfollowing Gen.  Emilio F. Aguinaldo's arrest and swear of  allegiance to the imperialist invading  United States flag during the early phase of protracted Filipino-American War (1899-1914).
Photo credit: http://www.gutenberg.org/files/15129/15129-h/15129-h.htm