[smartads] Okay a little peace and quiet for now, or as much as I can expect out here in LolyKat.  It's 10:16 now and Ive only been up approximately 45 minutes.  I didn't feel like cooking anything this morning so I just made a couple of peanut butter sandwiches and my double coffee mixture (see last post if you missed what that is and want to know).  Lita and Casandra were in here when I got here.  Casandra was attempting to clean up again because Lita was sweeping and I guess she wanted to help.  Luckily Lita was just finishing up sweeping because I brought those sandwiches and coffee out there to eat/drink.  I just don't like dusty sandwiches.
Quezon City (Filipino: Lungsod Quezon) is the former capital (1948–1976) and the most populous city in the Philippines. Located on the island of Luzon, Quezon City (popularly known to Filipinos as QC) is one of the cities that make up Metro Manila, the National Capital Region. The city was named after Manuel L. Quezon, President of the Philippines, who founded the city and developed it to replace Manila as the country's capital. Quezon City is not located in and should not be confused with Quezon province, which was also named after the president.
http://en.wikipedia.org/wiki/Quezon_City
Having been the former capital, many government offices are located in the city, including the Batasang Pambansa Complex, the seat of the House of Representatives, which is the lower chamber in the Philippine Congress. The main campuses of two noteworthy universities, the Ateneo de Manila University and the country's national university, the University of the Philippines Diliman, are located in the city.
http://www.dumagueteinfo.com/PhilippinesTravel/metro-manila/quezon-city/7/
The city lies on the Guadalupe plateau which is a relatively high plateau on the northeast corner of the metropolis – between the lowlands of Manila to the southwest and the Marikina River valley to the east. The southern portion is drained by the very narrow San Juan River and its tributaries to Pasig River, while running in the northern portions of the city is the equally narrow Tullahan River.
Precious was being bratty this morning.  She wanted some bubble gum (her favorite) but Cathy told her no.  She whined and screamed, but I'm happy to say that Cathy did not give in.  Eventually they left and Precious forgot all about it, but more importantly, it's quiet in here again.  It might not be quiet at Cathy's house at the moment, but that's her problem.  I told Cathy that I don't mind watching the babies sometimes, but when I get tired I want someone to give them off too.  I told her that I didn't get to have any of the fun of making them, so I shouldn't be the one that has to watch them the most.  Just giving you a break every now and then.  I didn't tell her that I watch those babies whenever they are around me, no matter who else is around.  I don't want anything to happen to them and I'm a bit over protective at times.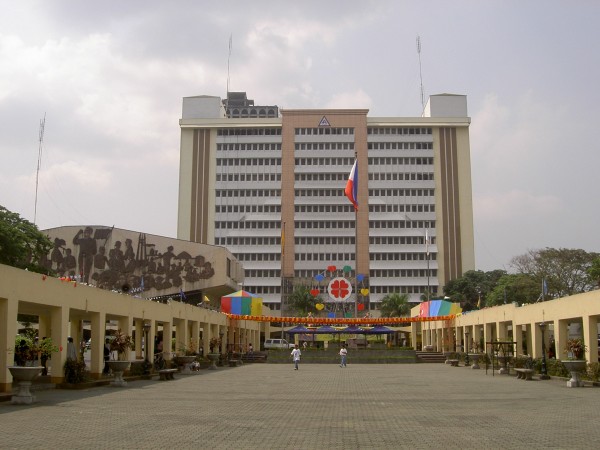 http://www.panoramio.com/photo/1942182
BROWN OUT!  One of the 3 minutes ones.  Just enough for me to have to turn the computer off.
Rain Days = 8 in a row.
It's 2:35pm now.  Time to go back out to LolyKat.  I was in the computer room for quite awhile.  I don't remember when I left LolyKat though.  I was answering comments and trying to figure out spammers.  I was just wondering, why would anyone what to spam my site?  Even if they get in, what can they do?  I guess I don't fully understand that because I always figured all the would be doing is leaving junk messages and they can't do that here.  Could someone explain to me what they are doing it for?  I was also putting more videos in "My Videos".  I must have at least 100 by now.  The way things are going I will end up having at least 1000.   Sometime pretty soon I'm going to have to organize (probably by artist) what I have so it won't be so terrible when the time does come to organize them.
I checked for my check before I came out, but it wasn't there yet.  I'll check again in an hour or so.  I need for it to be on time because I have 2 bills that I have to pay today or they will be overdue.  I finally got everything caught up and I don't want to start that late fee crap again.  I'm sure it will show up and when it does, Lita and I will be going downtown to do a little shopping and paying those 2 aforementioned bills.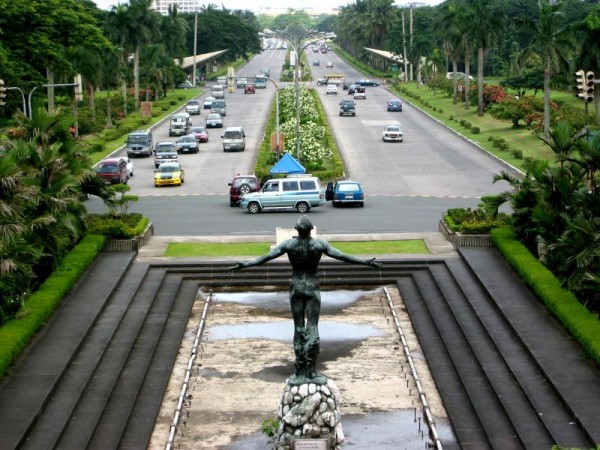 http://www.paraisophilippines.com/category/metro-manila/quezon-city/
I just realized that the only thing I've had to eat today was those 2 peanut butter sandwiches.  It's okay though because usually when we go downtown, Lita wants to eat at Chow King.  Some day she will pick a different place and surprise me.  She doesn't like to try different places, but after I finally got her to Marcial's Grille, she loved it.  I'll keep trying.
Finally!  The money was in the account at 3:45pm.  By 4:00pm Lita and I were on our way downtown.  Dingbat me forgot the camera again.  After getting the money and paying those 2 bills, Lita "surprised" me.  She decided she wanted to eat at Mang Inasal.  I'm going to be doing a separate post on the experience that we had there.  I will say that Lita said she will not be going there again.
After eating, we went shopping for the store and the house.  We went to that little store by Almeria Garden Hotel, but I forgot the name of it again.  I made sure that I got some of the things they have available here that I've been doing without.  Things like ketchup, mayonnaise, pasta and the crackers I like (Sky Flake onion & chive), plus they had some of the Sky Flake cheese crackers, so I got one of those also.  I've been wanting to try those, but this is the first time I've seen them in Calbayog.
http://www.tripadvisor.com/Tourism-g298574-Quezon_City_National_Capital_Region_Luzon-Vacations.html
I didn't get to look around much because Lita was with me, but I did see where Bo's Coffee is.  I need to go back downtown tomorrow, probably without Lita and I will look around more then.  I hope I remember the camera.
After shopping I got in a pajak-pajak and headed home to put things away.  Lita headed for the wet market to get things for tomorrow morning and she likes to shop there by herself.  That's fine with me, because I try to stay out of the wet market.  It's too crowded for me most of the time.  When I got home I put the things away in the store, but I did not re-open the store.  We'll just start up again tomorrow.  I made sure the mayo and 1 of the 2 bottles of ketchup made it to the refrigerator and put the crackers in a container to keep the ants out of them.
I decided to make a couple of the cucumber and tomato sandwiches and try out the mayonnaise on them because I've been thinking that they would taste even better with mayo.  I was right (of course).  Right about the time I finished making them, Lita showed up.  I let her take a bite and she agreed with me that they were better.
That's all I have written down in my notes and most of the time I've been home, I've been adding more videos.  Even though I said I was going to organize them, I haven't yet.  I will after I write the separate story about our Mang Inasal experience, if I'm still up.  It's 11:41pm now, but at the moment I'm not that tired, but it hits me all at once usually.
http://www.flyphilippines.com/quezoncity-fernandina88.php
Salamat, Paalam
Useless Knowledge:   The male sea lion may have more than 100 wives.
(They must not have sea lions in the Philippines because it's tough enough handling 1 Filipina wife)