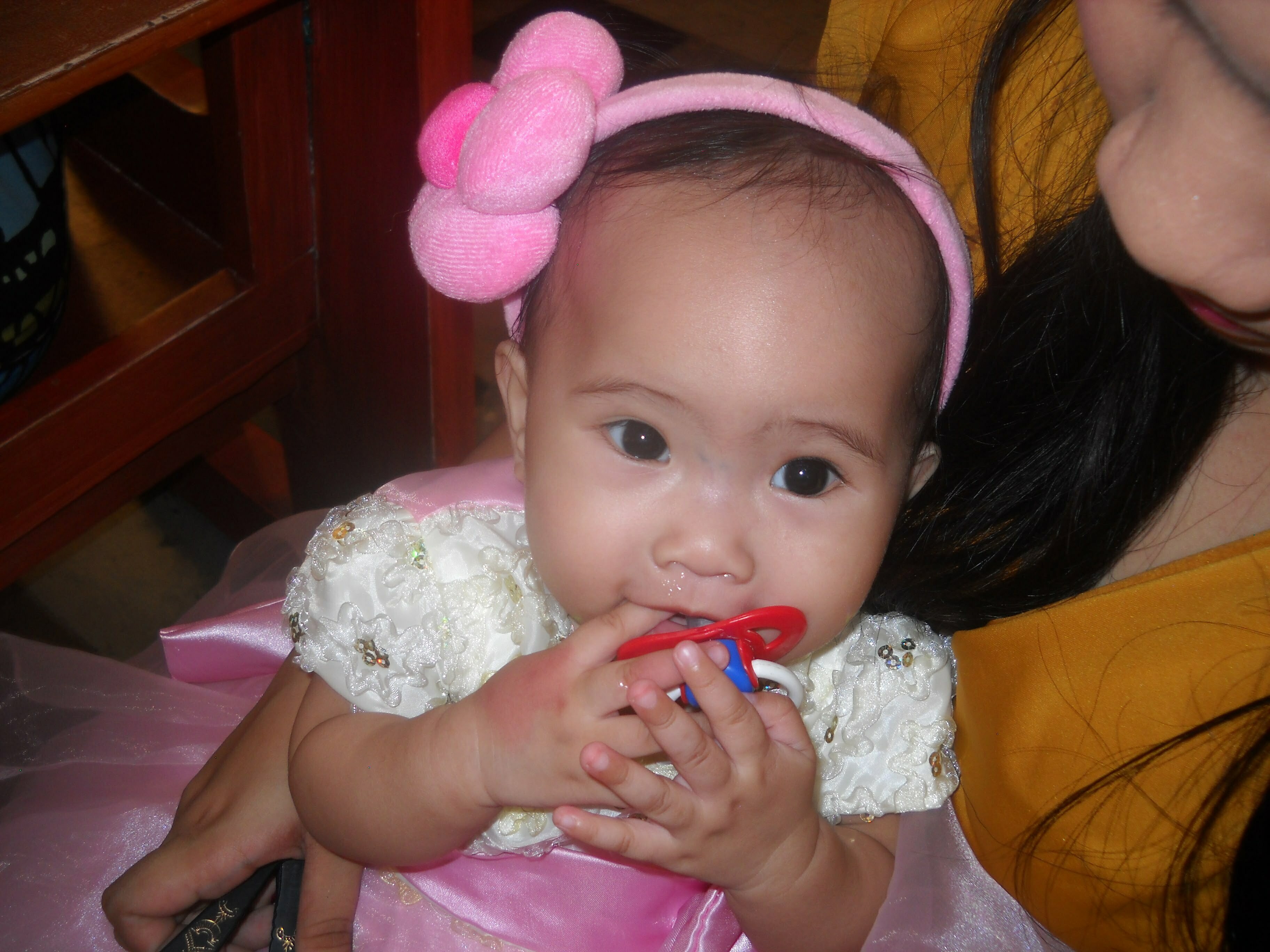 [smartads]
Time for another serious and fun filled post.  This post will be give some updates on the situation of Khany in the hospital in Tacloban, some scheduled and unscheduled outages and a visit from a couple of expats.
First lets get the serious part done, placing it in this dominant position of the post.  Khany has been moved to a different hospital in Tacloban.  He needed to be moved to a less expensive hospital.  I heard that the hospital he was at was costing way too much and with limited funds, well they just had to get him out of there.  He is now at the same hospital where Luz (Jun's wife) works.  I'm told that he also has pneumonia along with the swelling of his brain.  I was also told that IF he can get over the pneumonia, he was a good chance to get through this.  That's a big if and even then it's not guaranteed.  I got their Land Bank account number in case anyone wanted to donate any money to them and wasn't comfortable sending it to my Paypal account.  I'll give you both of them again in case you get an urge to help.  My Paypal is: johnwjr7@yahoo.com and their Land Bank account # is: 5067287603.  The name is Amparo Reonal.  Even though on my Facebook page I said that they do have PhilHealth, I'm still not sure at this time.   I'm having one of the language barrier things going on.  It seems that they did have PhilHealth, let it lapse and have to wait 4 months to get it again.  That's what it seems like at this time and that's what I think it is also.  The family members, including us, have given what we can, but I doubt it will be enough in the long run.
I'm sad, sitting here thinking about Khany, but there is not anything that I can do.  The couple of tears rolling down my face my make me feel better, but they will not help him.  His a strong, super and cool guy so I'm really hoping that he pulls through.  I know that he is fighting with whatever strength he can.  His wife Bebie (Amparo) is a strong woman also, she has to be since she is the principal of the school there in Tambis.  Each time though that Lita has spoken to her, she has been in tears and is not sure what to do or even if she can do anything at all.  This past Friday evening Lita, Mar, Judith, Titing and Neneng all went down to Tacloban to see them.  He has his eyes open and he can move a little, but he still can not speak.  I guess we are all in a wait and see mode.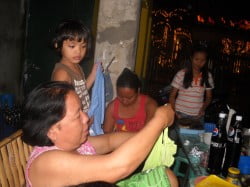 As painful as all that is, the rest of us must go on with the live that we have.  So lets move on to complaining about the utilities here a little bit.  I don't want to harp on it long though.  On Thursday our cable was out (again) until 2:30pm, then on Friday we had a brownout at 6:45pm, but it only lasted about 10 minutes.  Also on Friday I heard that we were to have a brownout on Saturday from 8am-5pm again.  I don't know the reason for it and I didn't see it on their website.  Of course when I look now, it's there.  I don't know what's up with that.  Well at 0800 on Saturday, right on schedule, they turned the electric off.   Then, right on 'their' schedule, at 7:15pm, they turned it back on.  I want you to know that even some of the locals that are use to this were starting to get frustrated with that delay.  The reason for the outage is the replace the wooden poles with steel poles thing.  I still can't understand why it is taking so long to replace the poles that are between us and the power company.  I mean do they have to shut down power to the whole area every time they do something like this?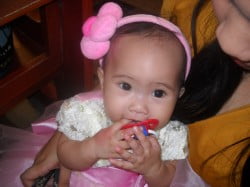 The electric fan from our bedroom that we turned in is back.  Again the guy says that we don't have to pay him for fixing it.  Heck, we didn't even buy that fan from him.  We have bought about 5 other fans from him though.  Those also have his life time warranty in case they need fixing/cleaning.  I think that we would only have to pay for any major parts (which we haven't had to do yet), but in a case like that, it might just be less expensive to toss it and get another fan.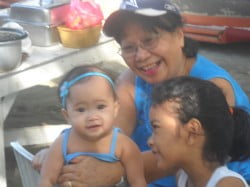 On this past Sunday I got a visit from Rick Smith and Gary.  No not Gary Beaudean, another Gary.  I didn't get this new Gary's last name.  It might have been told to me, but I don't think so.  He seemed like a nice enough guy to me.  We seem to have similar tastes in foods.  He is from South Dakota, but wears a Minnesota Vikings t-shirt.  He told me that he has worked with the Sioux Indians for the past 26 years.  That's interesting to me.  I like the Native Americans and am one of the ones that think they really got screwed over by the "white" man.  Anyway we all sat down, along with Juvic and talked for about an hour or so.  I suppose Gary was about half way here to see Juvic and he did bring her some beef jerky and candy.  Juvic let me have one of the bags of jerky, but I still shared it with the kids and actually left a little for Lita for when she returned from Tacloban (Sunday evening).  I didn't get any of the candy bars, but I know she would have let me have one if I asked.
I suppose that is enough for this post.  Please remember to help Bebie and Khany if you can and if you like reading my blog, please spread the word about it to others so they can maybe enjoy it also.
Salamat, Y'all