[smartads] Okay lets get the 3rd, 4th and 5th of Sep in here now and I'll do the 6th of Sep tonight.  The 4th is nothing anyway, but the 5th is a pretty good day.
Compostela Valley (Filipino: Lambak ng Compostela) is a province of the Philippines located in the Davao Region in Mindanao. The province, called Comval for short, used to be part of Davao del Norte until it was made independent in 1998. It is the third newest province of the Philippines, behind Dinagat Islands and Zamboanga Sibugay. Its capital is Nabunturan. The province borders Davao del Norte to the west, Agusan del Sur to the north, and Davao Oriental to the east. To the southwest lies the Davao Gulf. Its first elected governor was lawyer Jose Caballero who used to be a lawyer for the mining group in the province.
http://en.wikipedia.org/wiki/File:Ph_seal_compostela_valley.png
http://www.virtual-asia.com/ph/compostela-valley.htm
Philippine Knowledge:  According to historical accounts, the first Christmas in the Philippines was celebrated 200 years before Ferdinand Magellan discovered the country for the western world, likely between the years 1280 and 1320 AD.
http://geography.about.com/od/historyofgeography/a/magellan.htm
http://en.wikipedia.org/wiki/1280
http://en.wikipedia.org/wiki/1320
http://www.flickr.com/photos/40010172@N05/3777263072/
Saturday 3 Sep – Hits @ 0015 = 1,074,886 = 8412
We've got some new pictures of our grandsons.  Pictures taken on 1 Sep 2011, so very recent.
At 0830 I walked around outside to see what was going on.  By 0835, I was back in the computer room.  The only reason it took so long was because this nice looking young lady was walking by and I had to pay extra attention to her.  You know in case she was a terrorist or maybe a car could have hit her.  I watched her until she got out of site, just to be sure.
http://www.paraisophilippines.com/category/philippine-regions/
Vicky and Sally are working, Lita is trying to sleep because she was up early working in the kitchen.  I'm in here with nothing better to do than take these notes.
I guess I could finish the Level 5 Plants vs. Zombies.  I could 'borrow' some of Blair's pictures from his Facebook in preparation for putting them on here.  I guess taking a couple of aspirin to make sure my headache goes away is not such a bad idea either.
I spent a lot of time looking at another expat blog,  http://www.philippinesplus.com/, and I almost missed my 11:30 draft.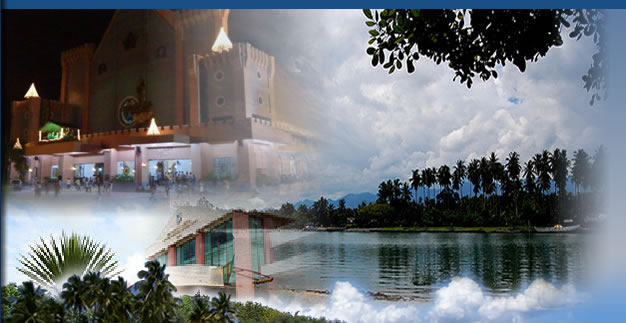 http://www.discoverdavao.com/?page=Compostela_Valley_About
Sunday 4 Sep – A whole day of doing nothing, but I somehow managed to miss my 11:30 draft.  This day was very uneventful by design.  I wanted to do next to nothing today, and I achieved my goal.  I stayed in the room as much as possible when anyone except Lita was around.
http://www.pinoymountaineer.com/2008/08/white-peak-mt-pandadagsaan-2670.html
Monday 5 Sep – Damn I've been so lazy about doing the blog the last couple of days.  Well actually just on Sunday.  On Saturday night it wasn't laziness, it was Red Horse keeping me from doing the post.
Lita made some yummy chicken vegetable soup with rice.  Actually I was the one that cut the potatoes, carrots and onions, but she did the rest.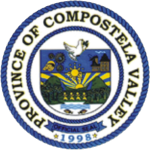 Right now at this note writing time, I'm in LolyKat.  There is not much in here to sell though.  I used most of the money we had to pay bills so we wouldn't have to worry so much next month.  I did get 3 of the bills over and done with, but there are so many small bills to pay.  A couple of them I didn't know anything about.
http://www.ivanhenares.com/2010/11/compostela-valley-rafflesia-flowers.html
I don't know what time it is because the clock that is normally here in the store is broken.  I thought it just needed a battery, but either the 2nd battery was no good also, or there is something wrong with the clock.  It is the clock that we dropped a while back, so maybe it was some kind of delayed reaction.  It is somewhere between 11:30 and noon though.
Ado just drove by honking, his multi-cab full again, with a couple of guys hanging off the back.  Speaking of Ado, he was asking me yesterday if I had anybody for the Ado Adventure.  Of course I don't have anything more than that one, potentially for sometime in October.  I'm still hopeful though.
http://www.nettereklam.com/american-mining-company-will-stop-operation-in-the-philippines
Of course I've been hopeful for all the services we have, but I've had zero serious requests.  I suppose that getting that initial first customer is always hard for a new business when there is so much competition for it.  Just so you will know, we are ready to give our all to every customer, every time.  I'm certain that whom ever turns out to be our first customer will be so happy with our service that they will let others know about it.  Of course I will suggest that they comment on this website about their experience.
I just stepped into the house to get some Red Pepsi (aka Coca Cola), and the time was 11:52.  (You'd think that it would hit me that I was missing my draft at this time, but it didn't).
http://emmanuelcdavid.tumblr.com/post/1505685150/white-peak-mt-pandadagsaan-new-bataan
I think I will play some of that stupid game now.
Well, after playing 5 more games, I've determined that it's still a stupid game.
I was doing the Level 5 of the Plants vs. Zombies and I did make it to the final stage on the screen.  The problem is on paper I was only at stage 5-9, one off.  I got so wrapped up in the game, I missed writing one of them down.  Since I'm trying to be as accurate as possible, I will have to go through them again to get the right information.  It's probably not that much of a difference, but just be sure.  As far as I know though, there is no way to just do Level 5 over.  I'll have to start over from the beginning.  It shouldn't take too long, but I will have to get started first.  I think I messed up at 5-8 and 5-9 too, close to the end.  Sorry to anyone that happens to be waiting for it, I guess someone will be interested.
http://www.mycomfyzone.com/2008_02_01_archive.html
Well I can see already that I'm not going to be able to get 2 of these posts out tonight.  I started too late on this one.  I will get one out early tomorrow morning.  I should be able to start on it before my draft and finish it after.  Then I will have the 7th to do tomorrow night.
Cathy just showed up with Crystal, bringing  her from school.
There are 3 little boys outside the store just looking … well they are just looking at me.  The oldest one of the trio, he looks about 6, is the loudest.  They are been out there for … oh wait … there they go.  Good.  They have been there for about 15 minutes, and not even staying anything to me, just looking and talking among themselves.  Probably talking about me.
http://www.flickr.com/photos/eazy360/5222671055/
It's boring out here and I want to go in the house. <goes into house>.
It's 2:05pm now.  Lita is back from Judith's house where she went to get some good dirt for some plants.
I think I will heat up and eat up some of that leftover chicken-rice-vegetable soup from yesterday.  Well either that or take a nap.  It depends on what I feel like after I get up from this chair.
Just as soon as I finished writing that last sentence in the notes, I knew the answer as to whether it would be eat or sleep.  It was definitely sleep.  I laid down at 2:14pm and didn't get up until 4:17pm.  By 5:00pm I was finished eating too.  I had 2 bowls of that soup.
http://www.cebusmile.com/2007/06/01/competition-results/
I had a comment on the site from the great grandson of General Vicente Lim.  He was happy I decided to use the bio he wrote on his great grandfather.  He suggested that I add a link to a Facebook account about General Lim.  I checked out the site and it looked legit, so I added it.  It's in the post "New P1000 Note".   I put the link shortly after General Lim's picture.
I was in the process of sending a birthday card to my mother and sister, when we had a brown out.  I did get my Mom's card out.  The brown out was at 5:28pm.  I tried to hang in there in case it came back on, but I've only got 2 minutes.  Of course the electric came back on 3 minutes after it went out at 5:31pm.  I guess it's best to be powered all the way off when the electric comes back on anyway.
http://www.skyscrapercity.com/showthread.php?t=740212&page=29
Well it's 5:40 now and I'm going to try to power back up the computer.  I hope for no more brown out surprises.  Internet looks good, but I'm going to wait until I actually see it working on the screen before I'm happy.
Okay it came up fine.  I finished sending that birthday card to my sister, I finished the post for the evening, and now it's time to end this day.
End
Salamat, Palaam
Today in Philippine History
Gen. Tomoyuki Yamashita
— One year and seven months into the Philippine-American War (1899-1914), the new colonial police force established  by the American invaders which includes some Filipino revolutionaries who have elected to abandon the patriotic fight for the independence of their motherland start patrolling thecity of Manila in cooperation with the provost guard. 
1945 – Some two weeks after the United States dropped  atomic bombs on Hiroshima and Nagasaki, the  commander of the Imperial Japanese Army forces in the Philippines,  Gen. Tomoyuki Yamashita, also dubbed as "Tiger of  Malaya," makes his formal surrender to the American forces in Baguio, northern Philippines; within five months, Yamashita will be hanged at Los Banos, Laguna following an American military tribunal's findings that he has committed war crimes during World War II under the principle of command responsibility.