[smartads] Check out this hotel.  It is one of many that can be reserved for your pleasure when you book through MJ Tourist Service.  When you contact us we will walk you through all details of your trip and will even direct you to, or send you websites to view what we suggest.  Remember though it is only a suggestion, you are in full control of any decision to be made to ensure you get exactly what you want for your vacation.
1 Jan 11 – I starting out the New Year the same way I ended the old year, my Internet is down and it is still raining.  I didn't go to bed until 0317 on 1 Jan, so I didn't arise until 10:15am.  I can't call the repair hot line because, believe it or not, they still have not gotten my long distance fixed on the phone yet.  I try to dial and I get a recording that says that I am not authorized "direct distance dialing".  Have I mentioned that the phone system here sucks?
I just practiced my Excel (in training) again today.  If the Internet is down too much, I'll be an expert in Excel soon.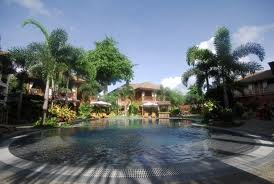 http://boracaytropics.com/the-resort/room-rates/
Lita gave away the clock in the computer room.  It was one of those radio controlled clocks.  We still have one in the bedroom.  She gave it to Marlou and Chiqui.  I still have the clock on the computer, plus my John Wayne clock still hangs on the wall in here.
Today was suppose to be a weigh in day, but since it's a holiday and I did some extra eating, I passed on weighing in.  I didn't want to disappoint myself unnecessarily.
I heard about J's recruiting trip to Tambis again today.  He now may bring as many as 4 people with him.  Filipino rumors flow heavy, so I'm going to just wait until he shows up and see how many people are with him, then I'll know the answer.
Seems that staying up late last night for the celebration must have wore everyone out.  It's not even 10:00pm and everyone, except me is in bed.  I'm still up playing Plants vs. Zombies.  I found some Mini-Games on there and have completed 16 of 20.  The one called "Last Stand" is by far my favorite.  You get to pick your own weapons, within a budget, but I have tried several different several combination's to get it done the most efficient.   Probably the fact that most everyone has been drinking quite a bit the last couple of nights, also is a factor in the early retirement.
Pretty boring day to start off the New Year.
Rain, Rain, Rain…will it ever stop?
Tagalog Word of the Day:  ulan (ew-lan) means rain.
2 Jan 11 – Yes it did stop..or at least slow down.  It is only misting outside now, but the Internet is still down.
I know I said I didn't want to weigh in, but I felt compelled to, so I did.  Last weigh in I was at 127.9 kilos.  Today I was at 127.5 kilos.  So after all that worrying about eating too much for the holidays, I lost .4 kilos ( a little over 3/4 #).
Titing wants to change the color of the Nissan before elections next time.  He wants to change it to the Pepsi colors.  He wants to do it before elections because politicians ride in black vehicles and he is afraid we might be mistaken for a politician, and assassinated.  That happens here more than it does in the US.  In fact it happens more here than any other place I have ever heard of.
Ramil is suppose to be heading back to Manila tomorrow.  I don't know how his children are going to react to that, but it's something that needs to be done.
Turns out that J IS only bring 2 people, both non-relatives.  Seems all the relatives that are grown up enough to work, have already headed to Manila to find jobs.  Being a teenager and young adult in a town like Tambis is hard on a lot of people.  They want excitement, not boredom.  One of the young ladies coming is a friend of Anna Pearl.  Her name is Susan.  She has a weird nickname that I haven't grasped the pronunciation of yet, but like I said before, I don't usually call people by their nicknames, so I'll be calling her Susan, unless she has a problem with that.  Susan will be the one that will be helping Lita.  The other young lady is suppose to help Judith at the Eatery.  Things change a lot around here, so again, I'll wait and see where they work after they start working.  If they work as good as Anna Pearl, then they'll be very useful around here, because Anna Pearl is a good worker.
I found out today that when you have a tricycle on boundary (renting), then you get free boundary on Sunday.  In other words, the guy that is renting our tricycle can use it all day Sunday and he does not have to pay us for using it on Sunday.  I'm not sure if that is an island wide Philippine policy, a Samar policy or just a local policy.  Whichever it is, I think I don't like it.  Reason is because on Sundays the guy that rents our tricycle comes back late.  He didn't show up until 10:20pm this past Sunday.  Lita made sure to tell him to be here by 7:00pm on Sunday.  I heard her tell him so he can't say she didn't tell him.  We'll find out next Sunday.
When J texted earlier he mentioned that the streets in Tambis were flooded (see post about evacuation in St. Bernard) from all the recent rains.  They will be delayed in leaving and thus also in arriving here.
Have I mentioned already that Ramil told me that he does not have to go back to Manila.  I found out this evening.  He said that the place where he works in Manila has a couple of projects here in Calbayog and he will be there instead.  That should make his children happy.  I guess his wife too.  She tells me that she doesn't miss him while he is gone, but I think she really does.
One of Lita's first cousins, Emery (I think is right, a nickname) arrived today.  He will be working for Titing.  With Jun in the hospital after the motorcycle accident and a couple more people quitting, he needed someone.  Layo (Neneng's brother) no longer works for Titing.  I guess he wanted to be with his girlfriend or something.  She quit a couple of months ago.  I don't blame him if that's the reason, she's a good looking lady.  I hope he has another job lined up though.  He was always nice to me and I got along with him pretty good.
Useless Knowledge:  In 1881, Procter & Gamble's Harley Procter decided that adding the word "pure' to the packaging of his Ivory soap would give its sales a necessary shot in the arm. Analysis proved that Ivory was almost 100 percent pure fatty acids and alkalithe stuff that most soap is made of anyway. So Harley marked his soap "99 and "/no percent pure," deciding that using the exact number sounded more credible than rounding up to 100 percent.
Useless Knowledge: M. R. Bissell had a china shop in Grand Rapids, Michigan, and was allergic to the dusty straw scattered on the floor after unpacking china from crates. So, he invented the first carpet sweeper in 1876 to clean up the mess and protect his sinuses.
Filipino Interesting Facts and History
In the Philippines, Filipinos were introduced to the English language in 1762 by British invaders, not Americans.
What is the world's 3rd largest English-speaking nation, next to the USA and the UK? The Philippines.
The USA bought the Philippines, Puerto Rico and Guam from Spain in 1898.
The Filipino-American Independence War from 1898 to 1902 ensued, killing 4,234 Americans and killing how many Filipinos? 16,000 were killed in action and 200,000 died from famine and pestilence. (The Philippines lost and was colonized until 1946.)
Los Angeles, California was co-founded in 1781 by a Filipino named Antonio Miranda Rodriguez, along with 43 Latinos from Mexico sent by the Spanish government.
What antibiotic did ! Filipino doctor Abelardo Aguilar co-discover? Hint: Brand is Ilosone, named after Iloilo. Erythromycin.
The one-chip video camera was first made by Marc Loinaz a Filipino inventor from New Jersey.
The first ever international Grandmaster from Asia was Eugenio Torre who won at the Chess Olympiad in Nice, France in 1974.
This son of two Filipino physicians scored over 700 on the verbal portion of the Standardized Achievement Test (SAT) before age 13 – Kiwi Danao Camara of Punahou School, Hawaii… Edward Sanchez, a Mensa member, bagged the grand prize in the first Philippine Search for Product Excellence in Information Technology.
Who was the Filipino-American dancer who scored a perfect 1600 on the SAT? Joyce Monteverde of California.
Who invented the fluorescent lamp? Thomas Edison discovered the electric light bulb and the fluorescent lighting was thought up by Nikola Tesla. But the fluorescent lamp we use today was invented by Agapito Flores (a Cebu man named Benigno Flores of Bantayan Island, according to the Philippine Daily inquirer), a Filipino scientist. Americans helped then-Philippine leader Ramon Magsaysay to develop it for worldwide commerce.
(Yes! Many foreigners have noted that the Filipino population has Asia's highest rates of inventors and international beauty queens.) Two Filipina beauties, Gloria Diaz and Margie Moran, chosen as Miss Universe in 1969 and 1973.
Salamat, Salaam