[smartads] This is the second half of Region 4.  I'm not sure at this time why they have this one separated into 2 regions and not any of the other ones.  As you can see, this one includes the very popular Palawan.  This island is very popular with the tourist, but I think it is also a bit pricy, even for the Philippines.  I have never personally been there, but I may someday, just to say I have.  If the prices are what I think they are, then I'm sure I won't be staying very long.  But I'm a penny pincher, so it could be well in y'all's budget.  Check out some places and get a price idea.
Useless Knowledge:  Cockroaches sample food before it enters their mouths and learn to shun foul-tasting poisons. They are opportunists and will eat wallpaper or TV cords. Cockroaches will even become cannibals if food is scarce.
http://en.wikipedia.org/wiki/Cockroach
http://en.wikipedia.org/wiki/Opportunism
http://en.wikipedia.org/wiki/Cannibalism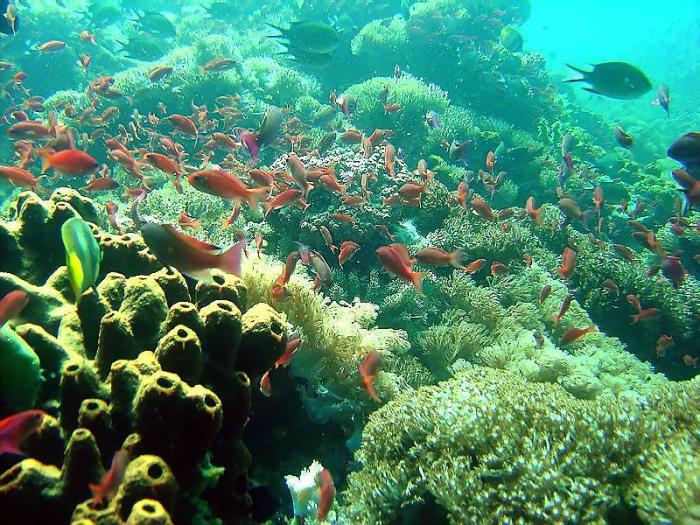 http://bestphilippineattractions.com/2011/01/03/best-philippine-destinations-region-ivb-mimaropa/mimaropa-pic2/
25 Jul – Hits @ 0020 = 744600 = 6209.
I didn't officially get up until 10:20 this morning.  I had already been up twice before that and even took a walk around the compound, the second time I was up, but I still went back to bed after all that.
I'd like to remind everyone that when you go to the Pages and Categories at the top of the front page, you can click on any of the blocks and get some information.  You do not have to follow the arrows until there are no more to follow.  For example, on the Calbayog Hotels, you can click on the actual "Calbayog Hotels" or you can click on any of the 7 hotels that I have listed.  This is the section that will give you the pictures, prices, contact information and other information.  In addition to that you can also click on the "Comments" for each hotel.  This section is used for "Reviews" from people that have actually stayed at this hotels and/or used their facilities (like dining room or swimming pool).
http://www.worldsaurus.com/guide/Philippines/MIMAROPA/Mt-Halcon-Philippines-389.html
I'm stressing this information because, from reviewing, it seems that about half of the visitors don't know this because they seem to be missing it while searching.  Of course there is always the chance that they don't care about this information, but the pictures and prices always seem to be the most important thing when checking out a hotel.  All the tabs at top are the same way.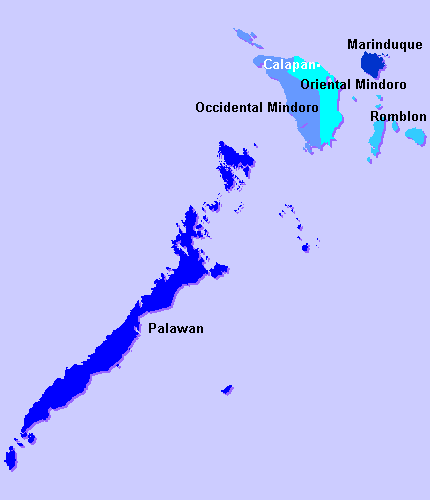 I added a new sub-page to the Education page.  When you look, you will now see Philippine Mythology.  I find mythology to be very interesting, although sometimes the stories they tell are not always exactly the same.  So far I've only gotten a few of the many gods, goddesses, animals and objects that were/are prayed to, but I'll add a little at a time, until I have them all, I hope.  There are so many of them.
I made some more stew and already had one bowl of it.  I was missing a key ingredient that I normally use, but it still came out pretty decent.  I didn't have to use a Knorr cube today because I had 2 chicken wings to use instead.  I still used about a teaspoon of the Ajinomoto (accent).  I ate out at the picnic table with Lita.
Useless Knowledge:  When David Crosby, Graham Nash, and Stephen Stills first started singing together, they were called the Frozen Noses in honor of unique harmonies and rumored drug habits.
http://en.wikipedia.org/wiki/David_Crosby
http://en.wikipedia.org/wiki/Stephen_Stills
http://en.wikipedia.org/wiki/Graham_Nash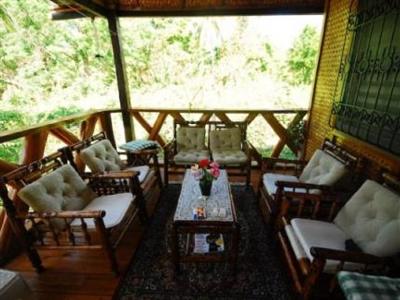 http://www.bedandbreakfasts.net/philippines.asp?page=5&county=Mimaropa
It is still raining and it looks like it will continue raining through Wednesday.  Wednesday is, of course, the day we are suppose to be going to Tacloban.  With my luck the roads will be washed out and we will have to delay our departure.
Before I started eating, I needed to go get some bread.  I walked down to the other sari-sari store, in the rain.  As if I didn't get enough stares already, I guess watching a big white guy walking in the rain with no umbrella is interesting.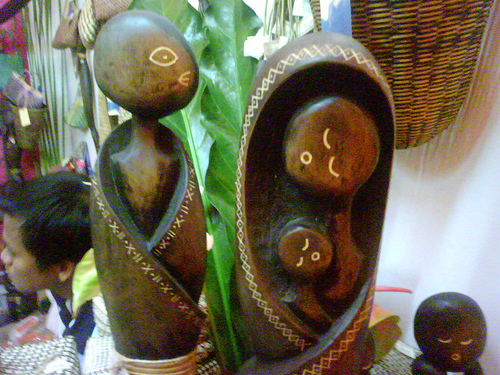 http://www.flickr.com/photos/it_burns/3771951766/
I added a new link to Blogroll today.  It's called Bob Ong Quotes.  I know, weird name, but in Top Blogs of the Philippines (personal blogs) this is the #1 blog as far as visitors goes.  We did a link exchange, my first official one.  This blog is in the top 5 of the personal blogs and in fact has been up to #1.  He gets more than 15 times the traffic that I do.  I figured that doing a link exchange with him would benefit both of us, but me even more.  I checked his site and when he put my link on his, it's the first one on the list because it's in alphabetical order.  I hope that helps some of his traffic to come in my direction.  Of course I hope some of y'all will check out his site too.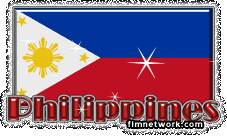 I also added an Amazon.com advertisement.  Of all the books they had listed about the Philippines, I picked out the ones that I thought best presented the biggest variety of things in the Philippines.  I listed 15 books.  Since there were not 15 different subjects to choose from I also listed my 2nd and even 3rd choices on some.  I just read the synopsis on each and picked the ones that looked like they had the best information.  After all, everyone doesn't think the same way I do.  They are letting me use the Amazon.com pending approval, but I see no reason not to approve it.  There is everything from Children's stories, to water fun, to culture shock and history.  There was a book about surviving the sex scene throughout Asia, but I choose not to include it.  I'm just letting you know it's there, in case you want to check it out.
http://hike.islandsphilippines.com/hike-mimorapa.php
We figured out that the water coming in the back door yesterday was due to adjustments Ado made on his house.  He put up a piece of tin that has holes in it.  The water was collecting and dropping down on the little step over at the back door.  The wind was then blowing it under the door.  A lot of things had to happen for that to flood our floor, but it was doing it.  It's not doing it tonight, so I guess some adjustments were made during the day to prevent that.  Now I just have to worry about the water dripping in ….. Brown out.  It's 11:58pm.  I will have to finish this after the electric is back on.
Okay it's the next day.  That first brown out only lasted about 3 minutes, but I had already turned the computer off.  I'm glad I did too, because … well I'll continue on that in tomorrow's post.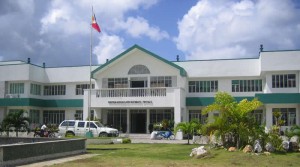 http://depedmimaropa.ph/romblon.asp
Useless Knowledge:  Every 3 days, your body makes a new protective lining for your stomach. Without it, the stomach would literally eat itself alive in about 2 weeks. The hydrochloric acid of the human digestive process is so powerful a corrosive that it easily can burn its way through a cotton handkerchief, and even penetrate the iron of an automobile body. Yet, it doesn't endanger the stomach's sticky mucous walls.
http://en.wikipedia.org/wiki/Stomach
http://en.wikipedia.org/wiki/Gastric_mucosa
http://en.wikipedia.org/wiki/Hydrochloric_acid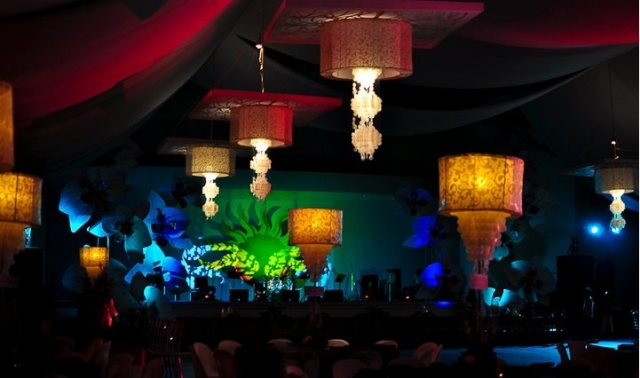 http://mindorousa.com/popup.php?contentID=photo_popup&imageID=4629851&onLoad=onload=window.resizeTo(690,628);window.focus()
http://en.wikipedia.org/wiki/MIMAROPA
Salamat, Palaam
Today in Philippine History
Gen. Santiago Alvarez
1872 – Santiago Alvarez, who would become one of the most valiant generals of  the Philippine Revolution against Spain, is born in Imus, Cavite to Gen.  Mariano Alvarez and Nocilasa Virata; he will become captain general and later, commander-in-chief, of the Magdiwang chapter of the Kataastaasang, Kagalanggalangang Katipunan  nang manga Anak nang Bayan (KKK) in Cavite; Alvarez will valiantly fight the Spaniards from the outbreak of the revolution in 1896 until 1897, and will be dubbed the Hero of the  Battle of Dalahican when he will engage the Spanish troops under Gen. Ramon  Blanco in the bloody 36-hour battle, successfully repulsing the enemy  forces;  Alvarez will heroically display excellent fighting skills with his father, Mariano Alvarez, and cousin, General Pascual Alvarez–both co-Magdiwang KKK leaders–liberating Noveleta from the Spaniards on August 31, 1896 and bravely winning various battles within Noveleta, specifically in the towns of Naic, Maragondon, Magallanes, Tanza, Alfonso, Silang, Imus, and Francisco de Malabon ; however, during the United States invasion of the Philippines, Alvarez will become an American 'collaborator' of sorts, to be appointed by  William Howard Taft as presiding officer of the imperialist civil government body, the so-called Great Council of Peace Commision in 1902, three years into the protracted and very bloody  Philippine-American War (1899-1914); Alvarez will author the book "The katipunan and the revolution: memoirs of a general," an invaluable source of information on the Philippine Revolution, the rift between the Magdiwang and Magdalo chapter, and the heroism and killing of Supremo Andres Bonifacio y de Castro under the hands of the Aguinaldo faction.