[smartads] Palayan City is the capital of Nueva Ecija
I'm going to try to catch up on these posts today so I can start on my vacation days tomorrow.  My head hurts and my nose is leaking all over my computer desk (yuck), but I'm going to try.  The posts my not be filled with all my blahing, blahing, blahing or my warped sense of humor, but it will be something.  In fact I may just type down almost exactly what I have written in my notes and let it go at that.  Sorry about that, but I really do not feel so wonderful at the moment, however it is better than I felt yesterday evening.  I am typing all this with a band-aid on my finger right now.  The reason why should be in the post in a couple of days.
Useless Knowledge: Betty Boop came into existence on August 9, 1930. She was supposed to be the girlfriend of Bimbo the dog, as competition for Disney's Mickey Mouse, and both characters were originally dogs with human characteristics. However, Bimbo was forgotten in the wake of Betty's growing popularity.
5 May – Hits @ 0003 = 379323.  Although awake earlier, I did not get out of bed until 0955.  I need to check my Bank of America account to see if all is well there now.  Last time I checked they were still listing 2 deductions for or airline tickets even though I have already contacted them and explained it all to them and they agreed to take care of it.
I should be able to get my money at UCPB today, it's exactly 21 working days today.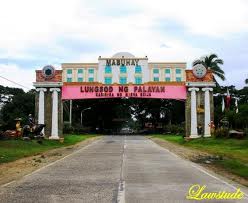 I just got back from downtown and getting the money.  I paid my Internet and water bill, 1 day late again because of the 21 working day thing and the holidays messing me up.  I guess you surmise that since I paid the bills then I most have gotten the money, right…well you'd be wron….right.  I did get the money.  The teller at the bank said that she had been waiting for me.  When I got there there were no customers and I got to go straight to the teller.  Surprised me.  I got the money I wanted with no further hitches.
I wanted to pay the electric bill today also while I had the money in my hand so there wouldn't be any doubt about it getting paid, but there was a problem.  The problem was that there were way too many people there again.  If you remember, I don't want in extremely long lines to give money away, only to collect it.  I just had Ado drive back to the house and told myself that I'd just leave the money for the bill at the house and not take it with us on vacation.  Well since I didn't know how much the electric bill was, I didn't know how much to keep at the house, so I opted for a little more than average.  As it turned out it didn't matter, because I ended up bringing it all with me anyway.  I still had some left over and…well that story in a later post.
I'm going to have to find the best day/time to go to the electric company to pay the bill.  It's a bit of a drive to get to the place and for some reason it's the only place in town to pay the bill.  That's the reason there are a lot of people there so many times.  I already know that at UCPB the best times to be there are 10:00am or 1:00pm.
Useless Knowledge: In 1914, Charles Pajeau hired midgets, dressed them in elf costumes, and had them play with his new invention, Tinker Toys, in the window of a Chicago store during Christmas. This publicity stunt made the construction toy an instant hit. A year later, over a million sets had been sold.
6 May – Hits @ 0015 = 3827381.  I squirmed out of bed at exactly 10:00 today.  Lita was at the market when I got up.  She is going to go by the bank to see if they have any Hong Kong dollars for our trip (they didn't…they don't have anything except pesos and US dollars).  We wanted to try to get some of the money here because when we arrive in Hong Kong it will be almost 1:00am and I figured all the Currency Exchange places would be closed.  I also figured that nothing else would be open either.  Grace went with Lita downtown to make sure she went to the right places and asked the right questions.
Grace came back over here with Lita and stayed for awhile, but when she went home Lita gave here the money to go by Grand Tour Vans to pay for our trip tomorrow and to tell them to pick us up at the front of the Ciriaco Hotel in the morning at 0900.  Judith is suppose to be coming by later tonight and she will bring our receipt over here with her.
Sorry I don't have anything else written down for May 6th, and I don't remember the little things that happen that day, if anything else of any importance did happen.  Judith did come by and she did bring the receipt, so we are ready to go.  We are all packed, got all the money we can get and will be up early tomorrow.
This will be our first time traveling to Tacloban by ourselves via Grand Tour vans, so it will be something for us to learn.  In fact we did learn something and that will be in the next post, hopefully tomor…yuck…I just sneezed on the keyboard.  …hopefully tomorrow.  Since we will be anxious and probably be waking  up early, whether we want to or not, we need to go to bed a little bit earlier.  So with all that said…Hits @ 11:34pm = 385765.
Useless Knowledge: A male kangaroo is called a boomer, and a female is called a flyer.
Salamat, Palaam
Today in Philippine History
1897 – A Council of War is formed by the power-grabbing camp of Emilio Aguinaldo y Famy, head of a new revolutionary body supposedly superseding the the secret-society-turned-revolutionary-government
Kataastaasang Kagalanggalangang Katipunan nang manga Anak nang Bayan
,  to pass judgment on  Andres Bonifacio y de Castro, Katipunan co-founder and Supreme President, during the Philippine Revolution against Spanish colonial rule; on April 28, the Supremo, along with his brother Procopio, was
seized and brought
to Naic, Cavite after Aguinaldo's men treacherously attacked the Supremo's camp despite the
warm reception
given them by the Katipunan leader the night before; during the seditious attack, Ciriaco, another brother of the Supremo, was instantly killed as the Supremo was shot in the arm and then followed up by Col. Ignacio Paua who wanted to kill the Supreme President by stabbing him in the throat; the Supremo, along with his brother Procopio, was then forcibly brought to Naic as his wife, the "Lakambini"
Gregoria de Jesus was raped by Col. Agapito Bonzon, alias "Yntong"
; Aguinaldo, whose Magdalo camp earlier held the
fraudulent
and scandalous
Tejeros Convention
, subsequently took his oath of office as "President" under surreptitious circumstances (and without informing Bonifacio who won as Interior Secretary) in the
bid to hide their activity from the rival Magdiwang
faction, earlier engineered the power grab against the Supremo, subsequently ordering his capture and court martial regarded as a
'kangaroo court'
trial, with appointed defense lawyer,
Placido Martinez
, also
being a judge and
condemning, instead of defending, the Supremo; Bonifacio,  has been ridiculously charged with contriving to supposedly assassinate Aguinaldo and overthrow his newly formed revolutionary body formed on the basis of the
Tejeros Convention
but which has subsequently been nullified by the Supremo and 40 other Katipuneros through the
Acta de Tejeros;
the day before, Bonifacio testified that he did not know of the existence of any other revolutionary government (other than the Katipunan) because
Aguinaldo was not validly elected,
as partly based on the
statement of Artemio Ricarte
and that he was unaware if any oath-taking has taken place; Gen. Mariano Noriel is the head and Lazaro Makapagal, the secretary, of  the Council of War that will pass judgement on the swift ten-day kangaroo trial marked by a lopsided number of prosecution witnesses–
Benito Torres, Nicolas Guzman, Rafael Non
, Narciso Tiolo, Julian Aguila, Bibiano Rojas, Gervacio Santiago, and Pedro Giron–with virtually only the Supremo; wife and brother testifying for the defense: Gen. Santiago Alvarez will write that the Supremo
was not to be allowed to make a defense speech
despite requesting the panel twice for that right, with the official records to claim that the denial is made on grounds that Bonifacio has only been
repeating his account
made during the court examination.Raw photo credits:
http://etc.usf.edu/clipart/400/424/Aguinaldo_1_lg.gif
http://www.freewebs.com/philippineamericanwar/collapse1901.htm
1897 – Andres Bonifacio y de Castro, co-founder and Supreme President of the secret-society-turned-revolutionary-government Kataastaasang Kagalanggalangang Katipunan nang manga Anak nang Bayan during Philippine Revolution against Spanish colonial rule, along with his brother Procopio, is declared "guilty"of trumped-up charges by the seditious group of Emilio Aguinaldo y Famy, to be punished by being shot to death; Aguinaldo, whose Magdalo camp earlier held the fraudulent and scandalous Tejeros Convention and subsequently took his oath of office as "President" under surreptitious circumstances (and without informing Bonifacio who won as Interior Secretary) in the bid to hide their activity from the rival Magdiwang faction, earlier engineered the power grab against the Supremo, subsequently ordering his capture and court martial regarded as a 'kangaroo court' trial, with appointed defense lawyer, Placido Martinez, also being a judge and condemning, instead of defending, the Supremo; Bonifacio, who was shot at, and almost killed by stabbing only a week earlier during was seditiously charged with contriving to supposedly overthrow the newly formed revolutionary government of Aguinaldo formed on the basis of the Tejeros Convention but which was nullified by the Supremo and 40 other Katipuneros through the Acta de Tejeros; the day before, Bonifacio testified that he did not know of the existence of any other revolutionary government (other than the Katipunan) because Aguinaldo was not validly elected, as partly based on the statement of Artemio Ricarte and that he was unaware if any oath-taking has taken place; Council of War members who sign the decision, for forwarding to Aguinaldo, are Mariano Noriel, the Council President, Tomas Mascardo, and Esteban Ynfante, attested to by Council Secretary Lazaro Makapagal; Apolinario Mabini y Maranan, future Prime Minister of Aguinaldo's government, will later castigate the decision and subsequent execution of the Supremo, saying that Aguinaldo is "primarily answerable for insubordination against the head of the Katipunan [Bonifacio] of which he was a member."