[smartads] Republic of the Philippines – City of Olongapo
According to popular legend, there once was a group of warring tribes who lived in the area in and around what is now the modern city. A wise old man, seeing the perils of disunity, exerted great effort toward uniting the warring tribes. There were, however, some who bitterly opposed his idea, and one day the old man just disappeared.
After a long search, the old man's body was found, but with the head missing. It is said that the tribesmen launched search parties to locate the severed head of the man. (To the
Sambal
, decapitation was the only permissible form of assassination) These efforts proved to be futile, and the search was eventually called off. A boy, however, vowed to himself that he would not stop searching until he found the elder's head. He searched for weeks, but found nothing. Then, one day, he chanced upon what appeared to be the old man's head, resting on top of a 
bamboo
pole. The boy ran back to his people crying, "Olo nin apo! Olo nin apo!" ("head of the elder" in 
Sambal
; translates as "ulo ng apo" in 
Tagalog
), running hysterically from village to village. The phrase stuck, and that, according to legend, is how the area got its name, Olongapo. To this day, the old man's head acts as a symbol of the unity of the people of what is now a modern city.
http://ilivephilippines.blogspot.com/
Useless Knowledge: Massed opposing armies fight each other along a front. The fighting continues for days, and millions die. This is not trench warfare among men. The armies are the weaver ants of African forests. The ants are so fierce that when the battle is resolved and the boundaries of the opposing colonies have been fixed, a "no-ant's-land" exists between them, where ants from each side do not dare to enter.
6 Jun – Hits @ 0245 = 486131.  Only about 15 minutes before I wrote down this statement in my notes, I just finished my first Fantasy Football draft for this year.  I just going to do 3 to 5 teams for this month, because it is still way too early to be doing these drafts in my opinion, but I need to get the football fever out of my system somehow.  Last year I had 58 teams, which turned out to be too many for me since I now have the blog taking up a lot of my time.  Before last year I only had 44 teams every year and that was working out well, but I didn't have the blog then.  I'm going to reduce my number of teams down to probably 30-33 this year.  I do pretty well every year, but last year I slipped a little in some leagues.  I saved myself from getting my first last place, I got 2nd to last in one league.  I tried a new strategy, which obviously didn't work.  I'm going back to the old way of picking teams this year, plus I will have less teams, so I should start doing well again.  Anybody decide whether or not they want to start a Fantasy Football League for just the readers here?  We could call the league The Raging Readers or The Blog Blobs, something like that.  Or I could get suggestions from y'all, pick a few of them, then vote on the ones I choose.  I'm ahead of myself again.  First we have to get at least 5 of y'all out there that want to do this.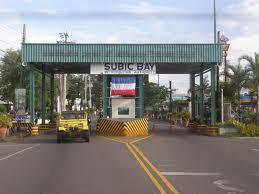 Lita went to the market with Jasper today.  Yeah, I know, who is Jasper?  I didn't know his name myself until yesterday.  He is Emie's son.  He has been here working for Judith, but he is getting ready to head back to Tambis.  Maybe he's going back because J is in school now and is gone most of the day.  They are buddies.  Cousins too, I think.  It's hard to tell sometimes because for the Filipino they call the older females relatives Ante and the also call their Aunts, Ante.  Also they call most of the older males, like me, Uncle.  Lita has no brothers or sisters, so normally I wouldn't be an Uncle at all, but not so in the Philippines.  I have many, many young people here that call me Uncle John.  Precious still doesn't though.  She is stuck on John for me and Lee for Lita.  If you ask her where Ante Lita is though, she will point her out and she knows I'm Uncle John, she just doesn't say either.  People have been trying to get her to do it, she just doesn't.  I've been teasing that Casandra will be saying Uncle before Precious does, and Casandra can't even talk yet.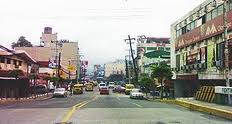 http://www.thefullwiki.org/Olongapo_City
I kind of got off the subject didn't I.  When Lita got back from the market, it was raining.  She got out of the tricycle across the street at the Ciriaco Hotel.  She had to wait for the traffic before crossing, but she couldn't get her umbrella open.  She was pretty wet when she finally did get across, but she was in good humor about it today.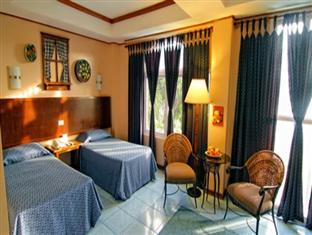 http://www.cheapphilippineshotels.net/results/city/44047.aspx
Someone from the United States (it didn't give a State) searched for "truth about the philippines and living there as a foreigner".  They got directed to my 24 May post, but I'll bet that wasn't much help.  If you want to know something about the Philippines, the truth about living in the Philippines, ask me.  If I know, I'll tell you.  If I don't know, I'll try to find out.  If I can't find the answer, I'll find someone that will.
Someone from Belfast was searching for "live in philippines or take wife back home".  They got directed to my "Dead Woman Walking" post.  I'm sure that was no help either.  I'm really not sure what this person was searching for, but if they want to explain it further, I'll try to assist the best I can, if I can.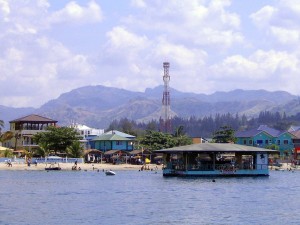 If you read the comments you'll see that someone was looking for "city" maps for the Philippines.  I found a site with some and I listed it there in the comments.  Well I found another one at:  http://www.tourisminthephilippines.com/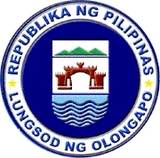 They have some cities with street maps, but not all cities listed have maps associated with them.  You'll have to search within the site to locate the map too, because this site is not standardized and the places each have their own style of webpages.  Calbayog is not listed within this site, just like the other site from the comment section.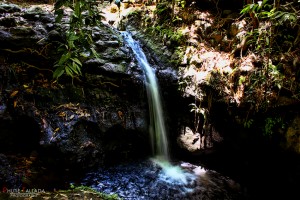 J got home a little early from his first day at school.  He normally would not get out until 7:00pm, but he was home by 6:30pm.  I asked him if he was a Chef yet, but I guess it takes more than 1 day to learn that.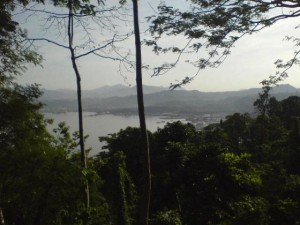 Useless Knowledge: The Beatles held the top 5 spots on the April 4, 1964 Billboard singles chart. To date, they're the only band to have ever accomplished that feat.
http://beatlesnumber9.com/history.html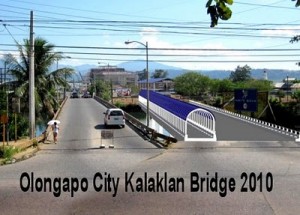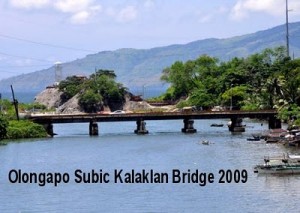 7 Jun – Hits at 0034 = 489480.  Every once in a while I'll read one of those Yahoo News articles and get so into it that I have to leave comments, a lot of comments.  Not that 95% of them ever show up in the comment section, but that doesn't deter me from typing them.  This morning I started in on the "Penny Offense: Man Fined for Paying Fee in Pennies".  As usual, the Yahoo title is misleading.  He was arrested for being a nuisance while trying to pay a $25 disputed medical bill.  He didn't think he owed it, but the hospital had other ideas.  Evidently he dumped the unrolled pennies on the cashier counter and "demanded" that they count them.  The hospital took offense, got scared and called the police.  The police sergeant agreed with the hospital and arrested him.  Now he could be facing a $140 fine.  If it were me, I'd pay that fine in pennies.  I'd go out of my way to make sure I got every cent of it in pennies.  I'd probably roll them though, or I might get arrested again.  I wonder if he still owes that $25 fine?  Pennies are still legal currency aren't they?  I wonder if he would have been arrested if he didn't have an attitude about it.  I'll bet there wasn't a sign there that said they will not accept payment in pennies.  With all the people that try to get out of paying their medical bills, you'd think that the hospital would take any form of payment they could get.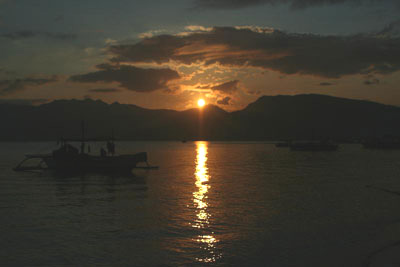 http://www.babyko.com/philippines/travel/subic.htm
Before I leave the Yahoo thing.  I wish Yahoo would get their stuff together and change the comment section to "Newest First".  They have it as "Highest Rated".  I mean who really cares which one is "Highest Rated", I don't.  When you put in a comment you have to change that to "Newest First" then look for your post.  If the posts are coming in hot and heavy, you might miss it.  It could go to the next page before you see it and you'd have to search 2 or 3 pages to 'maybe' find it.  If it was set at "Newest First" then your's would come at the top of the page, even for a brief instant.  Okay…soapbox abandoned.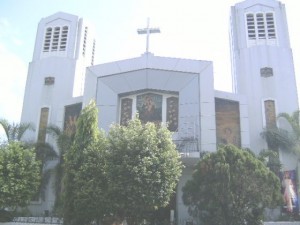 http://www.geotayo.com/olongapo.php
Lita went downtown to the market alone this morning and again this afternoon.  No rain incident today.  She is watching the store today, so it's pretty quiet in the house.  Sometimes I watch the store, but when I do there are times that some people will not come up to the window while I'm there.  I guess they are too embarrassed.  There are also times that they do come to the window and I end up having to ask someone what they want.  It's a good thing Vicky and/or Sally are always around.  That doesn't happen too much, but I think it's better if someone else watches it and I can just be used for CR breaks and going to the market breaks.  Sometimes Vicky and Sally pull double duty and take care of the store plus their other duties.  There is no complaining.  We have got ourselves 2 very wonderful workers.  Actually 3, counting J.  He works hard when he's here, but the schooling is keeping him away most of the time now.  Which is fine.  We hope that he will learn enough to help cook when/if the Blue Gazebo ever opens.  And it looks like it just might be by February 2012.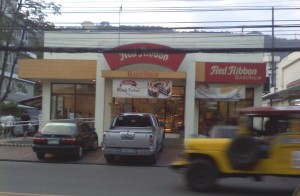 http://olongapo.aheadguide.com/category/places-in-olongapo/
I walked down to the other sari-sari store to get my "Red Pepsi" (aka Coca-Cola for all you newer readers).  I got the usual stares.  Sometimes they hardly notice me at all, but on days like today it seems they all have never seen a white man before.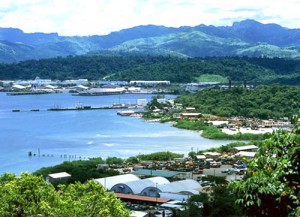 I told Lita today that I'm going to Tacloban next month even if I have to go by myself.  I need to get a little variety of things to eat.  Some of the Underwood Chicken Spread would be helpful.  Now I don't mind eating soup/stew about 5 times per week because I can mix up what I put in there.  I can have beef or chicken.  I can add different sorts of vegetables and I can experiment with things that I think I will like.  One day I added a couple teaspoons of olive oil to the soup mix and it tasted really good.  I just wanted to try something different.  I also did use my "special sauce" that I don't what to tell y'all about, but I used the last of it.  I can get some more in Tacloban though.  They don't have it here.  Sometimes I just don't feel like cooking or waiting for it to cook.  I sure will be glad when they get that mall built here and open a supermarket inside there.  If they have at least what they have at Robinson Mall in Tacloban, then it will be good enough.  Of course I hope for more, but I'm not being picky at this time.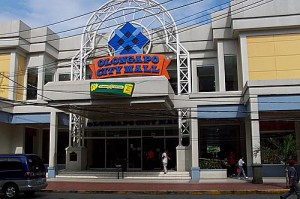 Useless Knowledge: Henry VIII's second wife, Anne Boleyn, had six fingers on one hand. She wore special gloves all her life to hide her deformity. She also had three breasts.
http://tudorhistory.org/boleyn/
Salamat, Palaam
Today in Philippine History
Col. Francisco "Paco" Roman              –              Gen. Antonio Luna              –              Gen. Emilio Aguinaldo
(Photo art: JB)
1899 – One day after his bodyguards murdered Gen. Antonio Luna y Novicio (and aide-de-camp Col. Francisco Roman), the perceived threat to his position as revolutionary leader, Dictator President Emilio Aguinaldo wires all the military chiefs in five northern provinces  to the effect that he is taking active direction of the military operations and that  he is establishing his temporary headquarters at Bamban, Tarlak during the Filipino-American War (1899-1914); Aguinaldo would be widely blamed for setting a trap  for the assassination because he did not meet Luna despite his signed telegram calling the former to a conference and because it will be reported that his mother, looking out the window of the convent in Cabanatuan and witnessing at least part of the assassination, uttered: "Is he still breathing?"; Gen. Aguinaldo also issues a decree delineating the geographic and political divisions of provinces and appointing a military chief for each zone during the Philippine Revolution against Spain; it would later be reported that Gen. Venancio Concepcion, then in Angeles, received a telegram from Aguinaldo at about the time of the Luna assassination, informing the former that he (Aguinaldo) had taken over the control of military operations in the Central Luzon area and that, further, he  was on his way to Bamban which he will be using as his new temporary executive and military headquarters; Aguinaldo would also carry out loyalty checks and arrest of military subordinates loyal to Luna, with some being reportedly killed , including Major Manuel Bernal who would be tortured first before being liquidated.
Raw photo credit (Roman pix):  http://philippineamericanwar.webs.com/lunaassassination.htm
Gen. Artemio Ricarte y Garcia, a.k.a "Vibora"
1904 – Gen. Artemio Ricarte y, the Filipino military official of the First Philippine Republic who never swore allegiance to the imperialist United States of America, is confined at Bilibid Prison in Manila following his treacherous arrest while trying to drum up renewed support against the American invaders during the Philippine-American War (1899-1914); also known as "Vibora" (viper), his Katipunan codename, Ricarte was earlier exiled to Guam, along with other Apolinario Mabini and Filipino leaders, and then after adamantly refusing to swear allegiance to the Bald Eagle flag, then to Hong Kong, but secretly returned to the the country to reunite with former members of the Philippine Army to try to rekindle the Philippine Revolution, this time against the  invading enemy Bald Eagle forces; a reluctant officer of Emilio F. Aguinaldo's "Philippine Republic" who spoke of the fraudulent conduct of the Tejeros Convention that 'elected' Aguinaldo "President" and deposed Katipunan Supremo Andres Bonifacio y de Castro, Ricarte will be thought of in history as the only general who never compromised the spirit of the 1896 Himagsikan; while in Japan, Ricarte will 'lead' from a distance the popular and radical "Ricartista movement" in Luzon and Visayas at least; while the promised arms from Japan will never come such that the new independentist uprising will not take off, the Ricarte movement will be a considerable potential force such that by 1914, it will be believed to count over 50,000 members, 60 percent of whom will be actively taking part in patriotic societies and undergoing military training in Manila.
Raw photo credit: http://webzoom.freewebs.com/philippineamericanwar/Artemio%20Ricarte%20with%20%20sombrero.jpg