[smartads] To me this looked like a boring province with beautiful scenery.  Of course I have never been there, so it's not first hand experience were talking about here.
Davao del Sur (Filipino:Timog Dabaw) is a province of the Philippines located in the Davao Region in Mindanao. Its capital isDigos City. The province is bordered by Davao City to the north, and Cotabato, Sultan Kudarat, South Cotabato, and Sarangani to the west. To the east lies the Davao Gulf. It also shares a water border with the Indonesian province of North Sulawesi to the south.
http://en.wikipedia.org/wiki/Davao_del_Sur
Located in the southeastern corner of the country's southernmost island of Mindanao, the province of Davao del Sur in the north to Sarangani Island in the south. It is bounded by the province of Davao del Norte to the north; the Celebes Sea to the south; North Cotabato, Sultan Kudarat and South Cotabato to the west ; and Davao Gulf to the east. With a land area of 6,377.6 sq.km., the province is composed of sandy beaches and outlying islands; agricultural plains and valleys; rainforests; swamps; rolling hills and mountains including the Philippines' highest peak, Mt. Apo (3,144 meters).
8 Sep – Hits @ 0012 = 1115217 = 7527.  I decided to shut down the computer at 0014.  There was 1 update to take care of first, but it only took a minute or two to download.
Lita fell asleep with the TV on again.  If I wake her up to tell her, she will say that she just closed her eyes for the commercials.  It sometimes must have commercials that are over an hour long.  I can still hear people walking by in the street.  I can hear them because they are talking, not because I have bionic hearing or anything.
http://www.trekearth.com/gallery/Asia/Philippines/Southern_Mindanao/Davao_del_Sur/Kapatagan/photo414111.htm
I'm going to get the remote from the sleeping Lita and watch TV for a little while.  Sometimes I get lucky and there will be a good movie on HBO, Cinemax or Star Movies.  Every Sunday, Star Movies starts a new movie, and they let it run for about a month, then start another one, so they have 4 or 5 newer movies running at anyone time.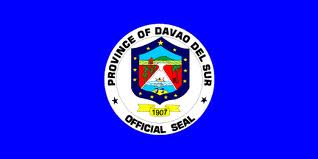 Before I did the hit count I was looking at the Subway and Schlotzsky's websites.  All it did was make me hungry.  The BMT or Spicy Italian at Subway and/or the Fiesta Chicken or the Deluxe Original at Schlotzsky's would be wonderful about now.  I'd take any 2 of them, and eat both of them, right now.  Did you know that there are 13 Subways in the Philippines?  However, they are all in the Manila area.  The closest one to us is about 270 miles away.  Actually, all the Subway's in the Philippines are about 270 miles from us.  When our financial situation is straight, going to one of those Subways is definitely in the plans.  Of course we wouldn't go all the way to Manila just to eat at Subway one time.  That would be silly. So we will go there twice or 3 times, maybe 4 over a couple of days.  I mean there are other restaurants there that I want to go to also.
http://www.flickr.com/photos/26394695@N03/2475321135/
Well when I got up this morning it was something o'clock, but I don't know exactly what time it was.  Again, it really doesn't matter.  Just as long as I can and did get up, that's all that counts.
Lita and I cleaned the bedroom a little bit today.  We don't let Vicky clean our room, but just about everything else.  Sally is more of the cook/server/cleaner upper person.  Vicky also is the one that does the laundry.
Lita made a gigantic pot of chicken and rice today.  It was good, but it was better last time she made it.  Neither was as good as the one with the carrots and potatoes added.  I'll be glad when I get my Tabasco sauce again to use in these things.
http://trebonasomreb.wordpress.com/2010/06/01/the-seven-wonder-falls-in-the-philippines/
We finally got rid of all those empty San Miguel and Red Horse beer bottles.  The San Miguel dealer showed up at the Ciriaco and we sold all of them plus one case back to them.  I don't know how much each of the bottles were and we had the 1 liter and the 1/2 liter, but we did end up with P223.  I know the case we sold back was P80.  It doesn't really matter.  Just getting them out from under the steps and gone is a major achievement.  It is cleaner up there now.
Lita is sleeping right now, it's 2:01pm.  Our BBQ is not open today because of the Fiesta downtown, but Titing told me that Joyous Eatery (Judith's place) is open and booming.  They are right next to downtown and the pajak-pajak drivers love it there, plus they are really busy today with all the extra people downtown.  We are too far from the festivities to benefit from them.  When they finally get that mall built at the RFM, we will start seeing a bigger amount of people in this area.  I mean the mall, the wet market and the bus station are going to be in the big field not too far from us.  I do expect a restaurant here to do very well.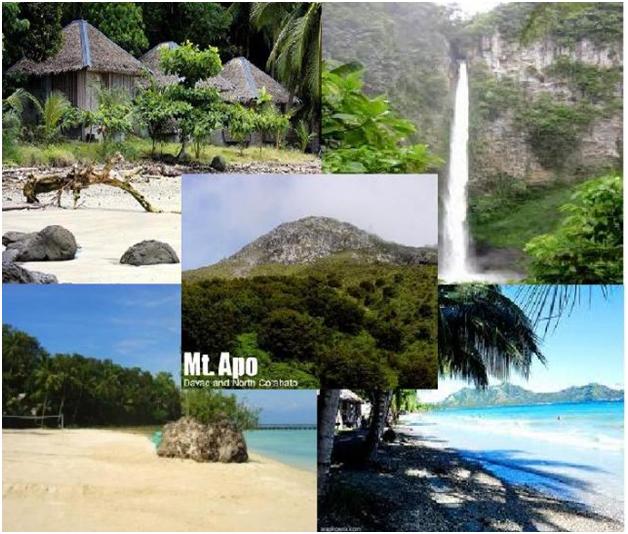 http://townguru.net/town-19_Davao-Del-Sur.html
When Judith moves here in December or January we should be able to get the restaurant open in about a month after that.  Since we had some unwise investments since we've been here, any restaurant I have to put money into will have to have someone that has proven to be successful in a restaurant business.  That is what Judith is for.  No more unnecessary money risks for me, ever.
It's pretty quiet around here right now.  Actually if it was entirely up to me, it would be more or less like this most of the time.  I like it when it's quiet, but need the activity once in awhile.
It's 3:11pm now.  Lita is watching TV and I'm getting ready to kill some terrorist and zombies.  I will work on some things for this blog later.
http://pilipinashotspots.blogspot.com/2011/01/mtapo.html
Winda informed me that one of my videos is now not working.  That is what I'd like for everyone to do if they discover a problem on the website.  I had to change the video.  This one is actually a better video than the one I had in there.  This one is a little longer and all the writing in the video is backwards, but the sound is wonderful.
I went outside by the front gate for a few minutes, just to get outside.  While I was standing there, facing the road, someone sneaked up behind me and scared me.  He didn't do it on purpose, but it still startled me.  I think it was Jascyl's boyfriend, but most of those young, skinny Filipino guys look the same to me.  It's probably because I don't pay much attention to them.  For some reason I pay more attention to the young ladies.  Oh well, one of those unsolvable mysteries in life.
http://www.e-philippines.com.ph/philippine-destinations/davao-city/
I think I'm going to watch a movie on the computer now.  One of the few that I have stored on my computer.  I'll probably watch "The Parent Trap", the one with Lindsey Lohan.  I'd like to have the original with Haley Mills, but I can't seem to find it anywhere to copy.
I just got a lesson from Lita on how 'not' to put water in the freezer.  When the water is in the plastic bags that we use to sell ice, it expands when it freezes.  I had some of the bags packed in there tight and when they freeze, we wouldn't be able to pull them out.  It has now been corrected.
A lot of the people around here are going to Judith's house now.  They want me to go, back I don't want to.  Lita was going to go, but changed her mind.  The she said she was going to go again.  Of course she changed her mind again, so now she's not again.  They are not gone yet, so I'll wait until they are before I know the final decision of Lita.
I still need to get those wireless headphones for Lita and the TV.  She has it so loud, so often.
http://paulinedelange.multiply.com/journal/item/317/Join_the_Southern_Adventure
At 7:56pm I finished my movie and yes I watched "The Parent Trap".
It is 8:32pm and Lita and I are still the only ones around here.  Everyone else is still at Judith's.  Yes that means Lita's final decision was to stay here with me.
I like going to Judith's house, but when I do they feel obligated, I think, to be sure there is something that I like, there for me to eat.  I don't want them spending extra money on me.  They have little enough already.
At 9:46pm everyone just got back from Judith's.  I told you that they feel obligated in buying me food.  Judith brought by some of the roasted chicken from Chooks.  They only buy that for me.  I don't think any of them eat it.  She also brought Lita some food, including some fried chicken.  If she would have only brought me some fried chicken, that would have been good enough.  But these people are too nice, and they do nice things all the time.
http://www.philippinetravel.ws/philippine-cities/digos-city-philippines
I like the chicken from Chooks, but it's not as good as Lita's cooking.  You might think that I'm being prejudice in saying that Lita's cooking is good, because we've been married for over 31 years, but I'm not the only one that thinks that.
I need to go through all my fantasy football teams to trade out a couple of kickers that I might have.  The Cowboy kicker lost his job, but is still on the team last I checked and another kicker is out of commission this week.  Also Peyton Manning is out for 'at least' one week.  It will be the first game he has every missed, since he came into the league in 1998, I believe.
It's 11:51pm now and I'm all caught up on typing the notes, so I'm going to end this post, put in the extra stuff along with the pictures and call this one complete.
http://elgu.ncc.gov.ph/page/davao-del-sur-province-and
Salamat, Palaam
Today in Philippine History