[smartads] This is the hotel and resort with the best swimming pool in all of Calbayog, not counting the ocean, some people might consider that better.  This being the best pool I have not heard that disputed by anyone at anytime.  Soon though we will be getting a first hand account of the rest of Marju Krisel.  Blair is staying there at this time and he has told me that he will be letting us now how is stay was.  I'm looking forward to his review because I have often wondered about the accommodations at this place.  Everything here is so clean.  The restaurant looked great to me when I visited there, but I didn't get anything to eat at the time.  His review will help me decide whether or not I should even bother going back.
I did get a few pictures, but not many.  We are still in the middle of our record rainfall, so it's hard to get out to places.  I'll post what I have on here and fill in with other photos again.  I almost got a picture of Chatty today, but alas, I failed again.  I did get a new picture of Sally.  The one I had before I accidentally erased before I could post it.  I'll try not to repeat my mistake this time.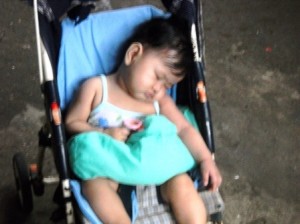 Useless Knowledge: A chip of silicon a quarter-inch square has the capacity of the original 1949 ENIAC computer, which occupied a full city block.  (And 60 more years from now, if we don't blow ourselves up, it will be that silicon chip that seems ancient history)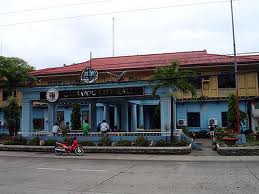 28 Mar – Hits @ 0115 = 253584.  I was up and happy at 0750 this morning.  I was happy because we had electricity today, unlike yesterday morning.  Speaking of that almost 19 hour brownout, I wanted to mention that it just happen to coincide with Earth Hour (yeah right, they probably did it on purpose).  For Earth Hour we were 'requested' to have our lights off from 8:30-9:30pm local time.  Plus also to limit the amount of other electricity we used.  Well I think we did our share for Earth Hour.  We would have done it anyway, but not for near as long.  I think 18 hours and 40 minutes was a bit of an over kill as far as that goes.  If you read the article on Earth Hour that I posted and read My Opinion on it, you know that I figured they'd have a brownout during Earth Hour.  I just didn't figure on it to be so long.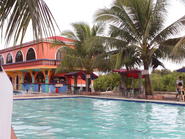 It makes for a pretty boring and uneventful day when all you can do is stay inside and listen to the rain come down.  I even went to bed early tonight, well early for me.  I was in bed by 11:15pm.
Hits @ 11:05pm = 256204.  That's 2620 hits in almost 22 hours.  Decent, but not great day for that.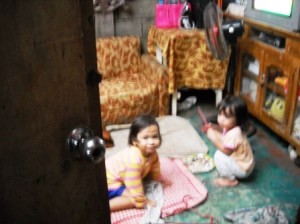 29 Mar – No hit count taken because I did it late last night (see previous line).  This is rain day #17.  Another brownout, but thankfully a short one from 11:11 to 11:13.
I'm going to have to get downtown to do something, I'm getting bored.  But there is so much rain and it's so unpredictable, I don't bother at this time.  Maybe next time Lita goes to the market, I'll go with her, although she'd prefer to go without me I think.
I found out today that Mar plans to put Marlyann through school.  That's nice.  I told you that Mar was a cool dude.  It's good to find someone that will pay your way through school around here.  Going to school doesn't really cost that much, but the average Filipino has a hard time coming up with the extra money for that.  Obviously food, shelter, health and utilities would come first.  The biggest cost of going to school here is when you take your tests.  Yes you have to pay to take your tests here.  I mean the end of quarter tests, not all of them.  If you fail your test, well you just have to pay again.  You get no freebies on that.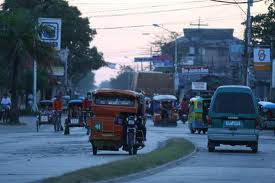 My DVD drive quit working.  I think something on it got fried because of that last brownout.  I was just using it the other day to load my CDs in the computer through Real Player.  I can use my 2nd drive for that, but it is only for CD's (no DVDs) and it is much slower than the other one.  When we get more settled, I'm going to have it checked out.  I still also have to buy my printer, new chair and speakers.   The speakers I did bring also got fried because of a brownout.  That happen after the first few months we were here.  All in good time.  June is when things will start getting better, so only a little over 2 months to go for that.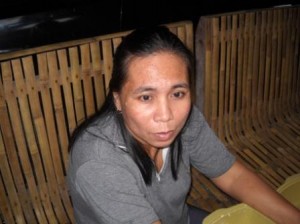 30 Mar – Hits @ midnight = 260726.  Wow!  That's 4522 hits in a little over 24 hours.  Better than yesterday, but not a record for me.  I'm not complaining though.  If it was like that every 24 hour, I'd never complain because that would be over 135,600 hits per month.  Nah…that would be good for me.
I was up at 0829 today.  Of course it is rain day #18.
I got to hold Casandra today.  You know I think that is actually the first time I have held her.  I held her for quite awhile and she smiled and smiled, but eventually started getting whiny.  I finally had to return her to change my shirt.  I guess she was being whiny because she wanted to get rid of all that white stuff she threw up on my shirt.  After that came out…all over me…she was smiley again.  Of course, she's only a baby, so I didn't make a big deal about it.  I just returned her to her Yaya (Jascyl), and went to change my shirt.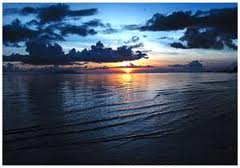 I just finished making some more stew.  I will not be eating it until later though because right before I started making it I had breakfast.  For breakfast I had 3 peanut butter and banana sandwiches.
I had to make some more tea today because I already drank the other 4 1/2 liters.  I've discovered a secret on how to make excellent tea.  I'm not going to say what the secret is because…well because then it wouldn't be a secret anymore.  I will say that the tea was so good that even Lita liked it, without sugar.  She does not like unsweet tea, but she does this.  If you come by for a visit, you remind me and I have some of the tea, I'll give you a taste though.  Be warned though, I do not like weak tea, it's strong, but not too strong.  It really does have a good, unique taste to it the way I make it now.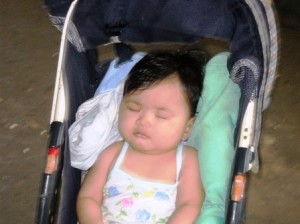 This is how much confidence the rest of the world has in the Philippines.
http://www.bworldonline.com/content.php?title=Philippines%20snubbed%20as%20investment%20destination&id=28824
This must be due to all the corruption here.  I haven't read the whole story yet.
Useless Knowledge: Jim Hendrix, the rock guitarist, died in London on September 18, 1970. The cause of death was drinking a barbiturate-and-alcohol cocktail.
Salamat, Palaam
Today in Philippine History
29 MARCH
1896 – The Supreme Council of the Kagalanggalangang Katipunan nang manga Anak nang Bayan (KKK) , the secret revolutionary movement  in the Philippines aiming to overthrow Spanish colonial rule, decides to elevate Balangay Nagbangon, its branch  in the town of Pasig, to the status of a Sangguniang Bayan (Sb.) and to create a new one under its jurisdiction, Balangay Pinaglabanan, with the newly elected officers of the two units immediately taking their oaths-of-office; according to the United States Library of Congress, the KKK "insinuated itself into the community by setting up mutual aid societies and education for the poor [and by] 1896, the Katipunan had over 30,000 members and functioned at the national, provincial, and municipal levels."
Photo credit: http://fil.wikipilipinas.org/index.php?title=Katipunan
1591 – During the Spanish colonial period, Governor Perez Dasmarinas issues an ordinance in the city of Manila, Philippines that forbids the native indios to wear silk and other fabrics from China supposedly because such it is detrimental to the general welfare and that of the city government; the ordinance has been prompted by agitation to either ban or restrict the importation of Chinese silk, as well as cotton, which were very popular because of its incredibly low prices, thus threatening the elimination of Peninsular silk in Spain as and of draining gold and silver from the treasury; only a few decades earlier, Western colonization of the Southeast Asian archipelago began in 1565 when the Spaniards first established settlements in Cebu.
Photo credit: http://u.jimdo.com/www30/o/sb2a2e8d5e5ca741a/img/i4261c5997c4fb243/1279246126/std/image.jpg