[smartads] Catanduanes island is located in the easternmost part of the Bicol peninsula, separated from the mainland Bicol by the Maqueda Channel and the Lagonoy Gulf. It is composed of 11 municipalities, namely: Virac, San Andres, Caramoran, Pandan, Bato, Gigmoto, Baras, Panganiban, Bagamanoc, Viga, and San Miguel. There are 315 barangays all over the province and one Congressional district. It is indeed Bicol's best-kept secret. It is the first land group of the Philippine archipelago to kiss the Pacific Ocean, making it directly open to the path of tropical cyclones, thus, the Catanduanes Island has been termed, "The Land of the Howling Winds." The perfect time to visit Catanduanes is from the months of March to August when the weather turns dry. It is coolest and rainiest from October to the early part of January, hottest from March to May.
Useless Knowledge: Camel's-hair brushes are not made of camel's hair.They were invented by a man named Camel.  (well it had me fooled, but I don't use those brushes anyway)
http://en.wikipedia.org/wiki/File:Ph_seal_catanduanes.png
29 Jun – Hits @ 0054 = 590208.  Which makes 4833 in that 24 hour window.  That's 1644 less than the last 24 hours, but I know not to expect those 6 thousand plus days all the time.
Well I got up this morning at 0828 just to find out that the 2nd propane tank ran out.  We found enough money to get one new tank, so we don't  have to worry about that.  Starting next month I have worked 2 tanks of propane, instead of 1,  into the budget, so we should never have to worry about that again, as long as there are no unforeseen problems.  When she first set up the budget, we only had the 1 stove and she didn't think about it after we got the second one.  If push comes to shove, we can always use the coal and/or wood outside at the dirty kitchen to conserve the propane if it is starting to get low, but I do not foresee any more problems with that.
Something else we have is our 143rd country visiting the website.  The newest one is the country of Malawi.  It is on the continent of Africa and is a little south of Tanzania.  I had to look it up.  Here are a couple of links so you can check it out, if you want to:
http://s07.flagcounter.com/factbook/mw/056w
http://en.wikipedia.org/wiki/Malawi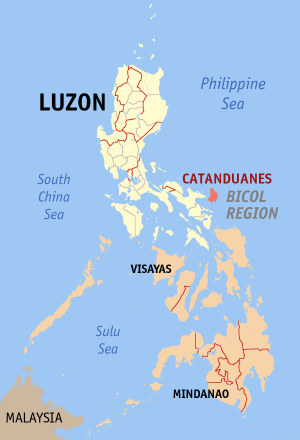 Catanduanes – Location
http://www.zamboanga.com/z/index.php?title=Catanduanes_Province%2C_Philippines
This Internet connection has been so slow these last few days.  It's very frustrating.  When I make the payment on Saturday I'm going to inform them of that.  "Maybe" someone will care.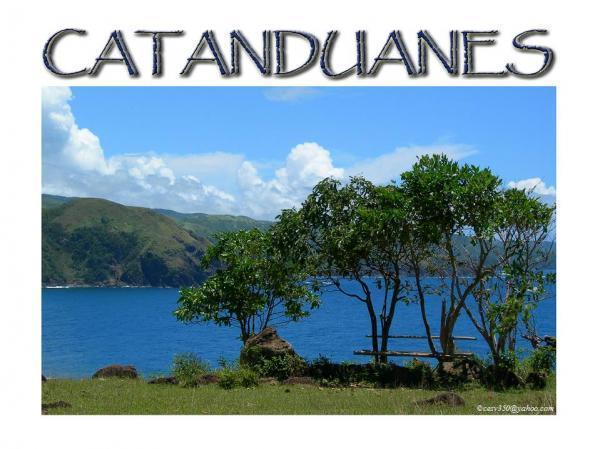 Lita was telling me that Calbayog is trying to get a recycling program going well here.  They have one already, but it could use some improvement.  Evidently the bins they have to put the recycle items in are insufficient.  I've seen them because we have one right outside our front gate.  It is small, yellow and smells like dog piss.  It's just a holder to put like a canvas bag in there to hold any recyclables.  I'm not sure how often they pick it up, but there is not much to pick up when they do.  They use the same truck that they use for picking up the trash.  They just pick the recycle and the trash up on different days though, so not to mix it.  If they had a large drums, like the 55 gallon ones, they could pick up less often and maybe it'd be worth the trip when they did pick up.  I don't know what they are recycling, but they could have a different drum for each item.  They could put them like every 100 meters on the street.  Plus all the stray dogs running around wouldn't be able to scatter things all over the place looking for food.  Recycling is something that would be good for the Philippines because it sure would help to keep the streets clean, especially in nasty old Manila.  I'm going to go to the City of Calbayog website and make the suggestion I just noted about the larger drums.  If they are going to be putting a big mall in around here, it will mean more people here and more trash, if they don't get things under control now.
http://secondthought.i.ph/blogs/secondthought/index.php?tag=pangloa
At 1:01pm we had a brown out.  It only lasted about 20 minutes.  I was next door talking with Neneng so I didn't get the exact time.  All I know is that it went out right in the middle of me watching a NCIS show that I've never seen before.  It was one of the NCIS coffee break ones, so an old one, but I've never seen it, and still haven't seen half of it.
They had a conference at the Ciriaco Hotel today.  There have been several soldiers hanging around LolyKat.  They were all very nice though.  Some of them even bought some items from the store and from the BBQ.  They didn't have to shoot anybody the whole time they were here.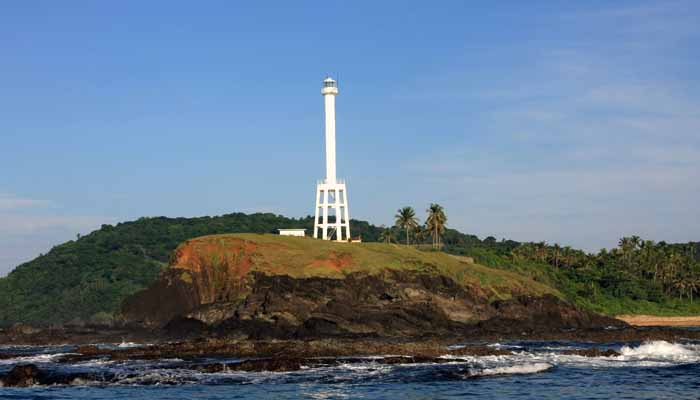 Catanduanes – Panay or (Lolong Point) Lighthouse
http://experiencecatanduanes.blogspot.com/2009/04/lighthouse-or-parola.html
Since I set up that e-mail for Fran Jessy Trading yesterday, I decided to set one up for LolyKat also.  I have no idea why we would need an e-mail address at this time, but with our plans, it could be worthwhile in the future.  Just being prepared.  When/If I figure out a way to use it to LolyKat's advantage, I will publish that e-mail address.
http://journals.worldnomads.com/oyen_loves_to_travel/about.aspx
I added some Affiliate links to the website on the right side, close to the top.  The problem I'm having is that dang F-Secure is marking them all as harmful websites.  No matter which one I put on there, it's a harmful one.  All these links are through ClickBank and it is a very reputable company, so I doubt that is the problem.  I contacted the F-Secure people again and found out that the Safelink program I downloaded is a beta program and they do not handle it there.  The technician did give me the e-mail address to get in touch with someone, but they have not responded yet.  If they have not contacted me back by the end of next week, I might try something desperate.  I really want to have those Affiliates on there.  They are a good source for income, if people click on them, then buy something, I get a percentage of that purchase.  If they don't buy, oh well, I'm not any worse off then I am already, but the chance is there.
http://www.bnshosting.net/index.php/hosted-sites/angies-bed-and-brekfast/
Anyway … if I don't get a response, then I'm going to change themes and see if that will solve the problem.  When/If I change themes I will have to rearrange the whole blog to fit the new style, but I'm hoping that the F-Secure won't transfer over.  I mean it's not in my computer, so I have no idea why it is still showing up.  If it does transfer over, then I could probably just switch back to the current theme and everything should still be in place, as long as I don't wait too long or try 2 new themes in a row, before switching back.
http://www.localphilippines.com/destinations/luzon/catanduanes
In the meantime, if you are interested in any of those things in the links, I will tell you this, I have been to those sites several times and it has not harmed my computer.  The slowness I am experiencing right now started before I even thought about putting those links on there.  Naturally if the little 'x' scares you off, I understand.  You don't want to take any chances.  I'm really hoping to have this resolved before 11 July, one way or another.
Useless Knowledge: The gurnard, a fish found in Florida, grunts when a thunderstorm is brewing, and it's said to be more reliable than local meteorologists.  (I wonder if the grunt is loud enough to hear at any real distance?  I could get a couple for my fish tank, if I had one.  That fish would be grunting all the time here)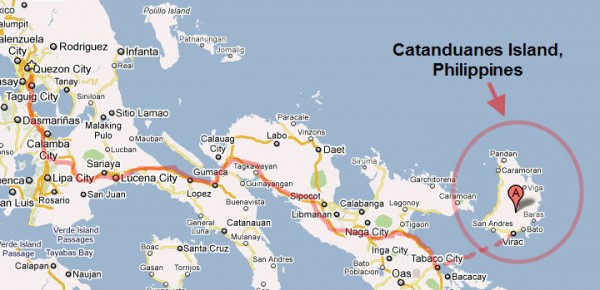 Catanduanes Island Bicol
http://www.kumukutitap.com/2010/07/my-catanduanes-island-vacation-experience/
http://visitwowphilippines.blogspot.com/2009/02/catanduanes-philippines.html
http://bestphilippineattractions.com/2011/05/24/best-philippine-destinations-catanduanes/
http://www.tripadvisor.com/Tourism-g294246-Catanduanes_Bicol_Region_Luzon-Vacations.html
Useless Knowledge: The flying snake of Java and Malaysia is able to flatten itself out like a ribbon and sail like a glider from tree to tree.  (boneless snake)
Other websites on Catanduanes to check out:
http://map.officiallyphilippines.com/article/72-CATANDUANES-A-Surfer-s-Pacific-Paradise
http://jxpmack.blogspot.com/2008/12/catanduanes.html
http://wn.com/Catanduanes_Island (Videos)
Salamat, Palaam
Today in Philippine History
1944 – Imperialist United States approves its right to retain military, naval, and air bases in  its colony, the Philippines, via Joint Resolution No. 83 approved by the US Congress, supposedly intended for the "mutual "protection of the colony and itself and or the  maintenance of peace in the Pacific;  the resolution, which was passed during World War II  while their Southeast Asian colony temporarily fell under Japanese hands, was originally but  minimally enshrined in the Tydings-McDuffie Law that empowered the Bald Eagle nation to retain only naval bases; the North American nation will "grant" pathetic Philippines its independence  in 1946 but not before establishing  several colonizing mechanisms through agreements,  treaties aimed at manipulating and controlling Filipinos' political and economic lives; to materialize as the controversial RP-US Military Bases Agreement (MBA) to be signed by Philippine President Manuel A. Roxas and United States Ambassador Paul V. McNutt at Malacanang in March 1947 some eight months after the imperialist Bald Eagle nation grants "independence" to its Southeast Asian colony following the end of World War II, the MBA will give primarily American access to 22 military, naval, and air bases in the Philippines in the guise of  providing mutual defense to the two countries.