[smartads] Lots of pictures of this city at this location.  Marianne is the one that suggested this city for me.  I ask people around here every now and then to pick a place for me, I look it up and post the pictures I find on it.
http://www.batch2006.com/visit_borongan.htm
Sorry I still don't have any personal pictures.  I've been cranking these posts out so fast recently to try to catch up, I can't keep up with the pictures.  Not that I was doing such a wonderful job of keeping up anyway.
Useless Knowledge: The first person killed in an airplane accident was Lt. Thomas E. Selfridge.  On September 17, 1908, Selfridge was a passenger with Orville Wright in a demonstration flight at Fort Myer, Virginia, when the crash occurred.  Wright survived.  The first pilot of a powered airplane to be killed was Eugene Lefebvre, in France on September 7, 1909.
18 Apr – Hits @ 0032 = 325714.  I woke up at 0620 this morning, but I didn't get out of bed until 11:08.  Well I did get up a couple of times to go to the CR, but I went right back to bed.  No…I wasn't sleeping, I was reading my book.  I was reading the Bourne Identity for about the 5th time.  I wish I had the Bourne Supremacy and the Bourne Ultimatum with me, but they are in the box with my telephones that we accidentally put in storage and sent an almost useless box instead.  The power for the computer is running low today anyway, because I did also check that.  I probably wouldn't be on the computer very long, even if I did get on because the fan is in the kitchen and we still haven't gotten a new one to replace the one that crapped out on us.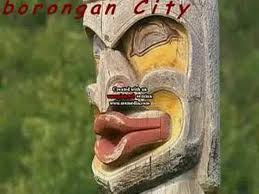 Chatty left for St. Bernard early this morning.  I'm not sure how long she will be gone, but I guess she wanted to see her mother.  I think I told you last post that she was going to Tambis, but that's wrong.  She probably won't go to Tambis at all, but they are not that far apart.
However, Cathy, Ado and family will be going to Tambis tomorrow morning.  All of them, except Ado, are suppose to be gone for approximately 1 month.   Ado will have to come back to go to work.  No way they can afford for him to be off work for a whole month.  I think I'm going to miss Precious while she is gone.  I hope Casandra doesn't forget me.  She probably won't because I think she likes my nose.  She is always looking at me and smiling.  Jascyl will be going with them, so I hope that J will be alright.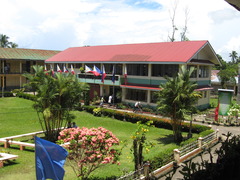 19 Apr – I had the computer off close to the end of the evening because of the fan in the kitchen and I was reading some more of my book anyway, so I didn't have it on to get a hit count.
I put a new post in for Winda.  It is about how the Philippines is trying to increase the tourism here on Samar.  I think I told you that Samar is like the red-headed stepchild of the Philippines, but now it seems they are finally trying to improve things around here.  That is evident by all the malls that they are now building or planning to build here on the island.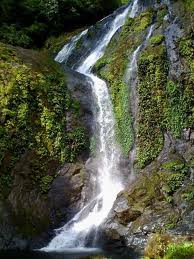 Well it looks like I get to play with Precious for one more day.  They decided to go tomorrow morning instead of this morning.  When they leave, Faye will be the only bata still here.  All of her brothers are in Cebu with their grandparents (Mar and Ludy).  Faye likes to stay close to Mama and Papa.
Pretty boring day today, so it looks like I'll be able to get 3 days in today.  Maybe I'll actually catch up if I do a post tomorrow.  I do have quite a few things for the 21st already (because that is today in real life).
I did sent a message to Subway International today.  Well today or yesterday, I'm pretty sure it was today.  I hate getting behind on the posting days because if I forget to write something down, then sometimes I put it on the wrong day.  When I'm typing it up, I also sometimes forget if I already mentioned it on a different day.  It's confusing, so if I already mentioned this…sorry.  I'm sure you'll get over it.  I informed them about the new mall that is scheduled to be built here and requested that they consider putting in a Subway.  There are already a few Subways in the Philippines, but I think they are all in the Manila area.  There could be 1 or 2 around Cebu, but I'd have to go back to check to be sure.  I'm hoping that if they do put one in that the meat they use is like a standard thing and they use the same brand of meat for all Subways worldwide.  I would really like to have one of their Fiesta sandwiches or even the roast beef or ham and cheese ones.  I'll let you know when/if I get a response and basically what they say.
20 Apr – Hit's @ 0103 = 331503.  I was up and about at 0808.  Not particularly ready to get up, but it had to be done sooner or later.  Besides I had to go to the CR, so I just stayed up afterwards.
I had a response from Subway already.  The lady wanted more information about the mall.  She wanted to know really where it was going to be built and about when.  She will be checking into it.  After I sent her the information, I got another message from her thanking me for the information, so I consider that a good sign and hopefully they will really be considering it.  Beside Jollibee and Chow King, they'd be the only food chain here.  She didn't say 'No' right away, so I figure there is still a chance.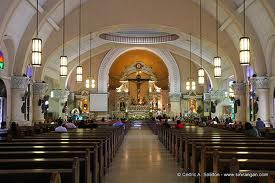 I went to get a haircut today.  I found out that the barber shop that I usually go to is shut down.  The barber across the street was too crowded so I went to another one downtown on Magsaysay Blvd.  I don't remember the name of it though.  There were only 2 chairs and 2 barbers, but there was only 1 customer, so I got in right away.  Titing took me down there and he left after he dropped me off because he was going to buy some mangoes.  I sat down in the barber chair and he asked me how I wanted it cut.  I pointed to the picture of the haircut I wanted.  He then asked me if I wanted 1, 2 or 3.  I had no idea what he was talking about.  He then pointed out that the barber next to us had a 3.  I said okay, so I figured if that was 3, I want it a little shorter than that and a 1 is probably to the skin so a 2 is somewhere in between.  So I said #2.  Well I don't know what a #1 is, but with a #2 I look like I did back in July 1976 after I got to basic training.   He starting cutting and with the first cut I knew it was going to be very short, but he already cut…too late to do anything about it now.  I just let him go.  It looks funny, but it is much cooler.  Next time if I have to go to that barber, I'll tell him #3 though.  It'll grow back within a month to month and a half anyway.
Today Lita had a problem with her ear.  She wanted me to blow smoke into her ear.  I asked her to let someone else do it because I didn't want to have a cigarette in my mouth.  She didn't want anyone else blowing into her ear though.  So I did it.  I got a Fortune (red) cigarette, got some smoke in my mouth (no inhaling) and blew it into her ear.  She had me do that 4 times.  It took to the next morning to get that taste of cigarette out of my mouth.  Right before I got the cigarette, I told Ramil I was going to blow some smoke into Lita's ear and all he said was, Oh..she has something in her ear?  So I guess this is practiced around here.  I know Lita had me do it once before in Texas also, but I still think it's weird.  Anyone else heard of this before?  Does it actually do anything?
Useless Knowledge: A pulsar is a small star made up of neutrons so densely packed together that if one the size of a silver dollar landed on Earth, it would weigh approximately 100 million tons.
Salamat, Palaam
Useless Knowledge:  Teddy Roosevelt was the police commissioner of New York City in 1895 when he formed the "Bicycle Squad." Members of the squad chased down speeders who exceeded the speed limit of 8 miles per hour.
Yeah I know I put an extra Useless Knowledge in there, but I thought the last one was funny and wanted to be sure to get it in.
Today in Philippine History

1947 – The Treaty of Amity between the Philippines and China (pre-communism) is signed at Manila by Vice-President Elpidio Quirino and concurrent Foreign Affairs Secretary and Minister Plenipotentiary Chen Chih-Ping in the bid to maintain and strengthen the good relations between them; the treaty renounces the use of force in settling disputes and referring them instead to the International Court of Justice; the Treaty is interpreted to exclude alien registration and immigration and other fees from its scope; also notable is how the Treaty is interpreted by Quirino to define the term "nationals" under Article IX as including American corporations and associations–this, when the Philippines has supposedly been 'granted' independence by the imperialist United States more than ten months earlier on July 4, 1946; the Philippines was invaded by the U.S. via the bloody and protracted Filipino-American War (1899-1914) essentially for its "mountains of coal" and others and its strategic market in the Pacific; despite the 1946 granting of"independence," the Southeast Asian country has continued to be under American neo-colonial domination owing to the US-RP Treaty of General Relations and the Parity Amendment that has allowed U.S. access to 22 military, naval, and air bases in the Philippines and gives Americans the oppressive right to exploit Philippine resources; specifically, the non-discrimination principle stated in the Amity treaty between the two Asian countries excludes:

…treatment, benefits or advantages that are now or may hereafter be granted by the Republic of the Philippines to the United States of America or to its citizens, corporations or associations.
KKK Council/Supreme Council seal
1896 – The Supreme Council of the Kataastaasang Kagalanggalangang Katipunan nang manga Anak nang Bayan (KKK), the secret revolutionary society devoted to terminating Spanish colonial hold on the Philippine Islands, holds a meeting wherein the number of its members (kasangguni or councilors) is increased to twelve, some four months before the Philippine Revolution erupts; what could possibly have been the last change of membership in the Kataastaasang Sanggunian  before the Himagsikan is marked by the presence of a number of non-Supreme Council activist members, indicating that attendance in the governing bodies of the Katipunan was not rigidly and preclusively circumscribed, and thus shows the democratic character of the KKK; the Kataastaasang Sangunian members now include the Supremo Andres Bonifacio y de Castro, Emilio Jacinto y Dizon, Dr. Pio Valenzuela, new member Enrique Pacheco, and also Francisco Carreon, future Vice-President of the Katagalugan Republic that would continue the aspirations of the Supremo and the Katipunan during the Filipino-American War (1899-1914).
1897 – The Naik Military Agreement declares that several Filipino revolutionaries (referring to but not naming the camp of Emilio Aguinaldo y Famy) had committed treason committed against the nation and the revolution by forging a peace pact with the Spanish colonial forces; signed by Generallissimo Supremo Andres Bonifacio y de Castro and other Katipuneros; the signatories resolve that they are no longer bound to recognize the authority of the traitors and that all revolutionary forces shall be unified under the command of Gen. Pio del Pilar , who, ironically, will later betray Bonifacio and advise the latter's nemesis, Aguinaldo, to have the Supremo executed; three days earlier, the Supremo reported to Northern Manila chief commander, Emilio Jacinto, about how the Magdalo faction led by Aguinaldo has negotiated with the enemy Spaniards to abandon the Revolution and explained that he needed to nullify all the resolutions that were adopted in the fraudulent and scandalously anomalous Tejeros Convention; many of the signatories of the Naic Military Agreement also earlier signed the "Acta de Tejeros" that nullified the outcome of the Tejeros convention, thereby denying that a republic, or a revolutionary government, had just been created and repudiating Aguinaldo's election as president of the (new) revolutionary body that would supersede the Katipunan.

Raw photo credit: http://kasaysayan-kkk.info/gallery.selyos.htm
1572 – "Relation of the Conquest of the Island of Luzon," which narrates the Spanish conquest of Luzon island in the Philippine Islands, is published in Manila; authored anonymously, it describes how the colonizing Spanish forces captured Manila from the Moros, discussing the campaigns that led to the subjugation of the Southeast Asian island — from the experiences of the Spaniards in Panay to Luzon's eventual exploration and pacification [read:colonial subjugation]; the book disputes many 'fables' about the Philippine Moros, including the supposed presence of Moors similar to those of Barberia and how the this island's Muslims are supposed to fight like the Turks; writing from a pathetic condescending perspective of superior religious complex, the author refers to how the natives call their "chief idol" as "Batala" or "Diobata" and describes healing rites participated by aged women priestesses as a feast where everyone "eat and drink to the point of losing their senses"; the book also insists that only a few Muslims practice abstinence from pork, claiming that the practice was limited to "villages nearest the sea" and was done by the people not because they understand the "nefarious doctrine of Mahoma" because they supposedly "do not know the commandment or anything" about the Muslim prophet.
Photo credit: http://jibraelangel2blog.blogspot.com/2010/06/relation-of-voyage-to-luzon-1570.html