[smartads] I was explaining about the registration system here when I last typed.  About how much it was going to cost to get the Nissan Patrol registered, then I can get a battery for it so I can actually use it to go to Tacloban or someplace.
http://en.wikipedia.org/wiki/Zamboanga_del_Sur
https://texaninthephilippines.com/2011/07/04/monday-4-jul-2011/province-agusan-del-sur-official-seal/
http://www.philtravelcenter.com/philippines/maps/zamboangasur-map.php
Zamboanga del Sur occupies the southern section of the Zamboanga peninsula that forms the western part of the Island of Mindanao. It is located at longitude 122° 30″" and latitude 7° 15″" north. It has a total land area of 473,491 hectares or 4,734.91 square miles.
Stretching northward from Sibugay in the southwest and running along the northern boundary to Salug Valley in the east is the province's mountainous countryside. The coastal plains extend regularly from south to west then spread into wide flat lands when reaching the coastal plains of the Baganian peninsula in the southeast.
Zamboanga del Sur is subdivided into 26 municipalities and 1 city. These divisions are further subdivided into 681 barangays. The province comprises two congressional districts.
http://geotayo.com/zamdelsur.php
I had a mini-dream this morning.  I would really have to expand on it to make a story out of it though.  Maybe I'll have another dream about it or just another dream and I can combine them or something.  I'm still hoping that the comment section at the Idle Thoughts & Altered Dreams blog is fixed so y'all can leave comments on my silly little story I wrote about Gummy Girls.  That will determine whether or not I should continue 'trying' to write.
I was up this morning around 0805 and figured since I haven't shaved in 11 days, I should.  I don't look like Grizzly Adams at 11 days, but it is itchy.  I don't think I could ever have a beard because I doubt I would make it past the itchy stage before I gave up and shaved.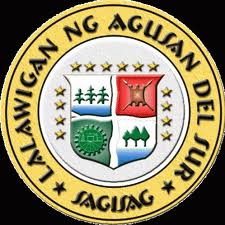 I came out to LolyKat around 0845 and by 0900 I had a cup of coffee.  That makes 2 cups of coffee in 2 days.  That equals the amount of coffee that I had for the years of 2010 and 2011 combined.  I had 1 cup for each of those years.  I read that 4 or less cups of coffee per day were actually good for you, but more than 4 starts to affect you.  It also gives me something more to drink.  I believe that I've already informed you that I actually drink more during the day than I eat, unless I go out to a restaurant, especially an all you can eat buffet, then I'll eat more that day.
Well we did not have a 12 hour brownout or any brownout yesterday as I was told there would be every Wednesday for awhile.  However, at 0945 today, brownout.
http://www.sulit.com.ph/index.php/view+classifieds/id/1501447
There are 8 guys pulling a very long steel cable down the road.  It looks like it is connected somewhere down there, but it's too far to see to be sure.  Titing called the electric company earlier and they told him that only our barangay (Bagacay) has the brownout.  They gave their standard answer of they were working of the line.  I'm wondering if this cable is connected to that somehow.  I'm going to get Titing to ask the workers when they walk back by.  I don't see how this type of cable can be for electric, but I'm not an expert in that field.  Titing did ask the workers and they said it was for Globe telephone & Internet.  I hope that whatever it is will speed up the lousy connection speed I've had recently.
The electric came back on after only being off for about 1 hour.  Hopefully that's the end of it.
Lita got up, but only because she was hungry.  I used the last of the bread (9 slices) to make 4 1/2 of the cucumber and tomato sandwiches.  Lita ate one and I had the other 3 1/2.  Very satisfying when you eat it, but it won't be long before I'll be hungry again.  It like eating Chinese food, very good and very filling while you are eating it, but 2 or 3 hours later, you're hungry again.
Lita says she is going back to bed.  I was hoping she would stay out here so I could get on the computer, but I guess that will have to wait.  If I was making money, she would have to wait AND she would be happy about it.
At least I didn't have to wait long this time.  Somewhere around 3:00pm, she came out to LolyKat and I finally got to go in to the computer.  I didn't write down what I did on the computer that day, but I think I put a couple more posts in the Samar Headlines blog.
http://www.touristspotsphilippines.com/mindanao-tourist-attractions/pagadian-city-zamboanga-del-sur-the-little-hongkong-of-the-south/
When it got to about 5:40pm, I got to go back out to LolyKat.  Before I came out, I was having a nice Messenger conversation with Rick Smith.  I guess I'll have to continue that conversation another time.  We have had 2 or 3 long chats on Messenger or Facebook.  I did find out one thing though.  Evidently I like to drink piss.  At least according to Rick.  He was asking me about the soft drink here called Sparkle.  I don't like Sparkle at all and I don't him that I think I would rather drink piss.  He said that is actually what I am doing every time I drink a Red Horse beer.  Rick has told me before that he prefers SMB (San Miguel Beer) to Red Horse (even though they are made by the same company), because the Red Horse beer to too strong for him.  I guess he likes his beer smooth.  Actually in Texas I drank MGD and it is nice and smooth.  I don't know why I prefer the stronger Red Horse beer here.
I was wondering if anyone has been doing these quiz questions?  Are they a waste of time?  Is there something else that maybe I could have here instead?  Any semi-intelligent suggestions are welcomed.
Salamat, Paalam
Answers to 11 Jan Quiz in Green.
Filipino: Albay – Albay has a total land area of 2,552.6 square kilometers, which makes it the 26th smallest province. Most of Albay is located on mainland Bicol Peninsula and it has four major islands to the east: Rapu-Rapu, Batan (part of Rapu-Rapu), Cagraray (largely part of Bacacay, with small area as part of Malilipot), and San Miguel (part of Tabaco City).
The province is generally mountainous with scattered fertile plains and valleys. Mayon Volcano, standing at around 2460 meters, is the most famous landform in Albay, and in the whole of Bicol, in fact. This active volcano is nearly perfectly-shaped and is considered by many to be more beautiful than Mt. Fuji in Japan. Other mountains and volcanoes in the province are Catburawan, Masaraga, Malinao, and Pantao.
Texas: – Alonso Álvarez de Pineda (1494, Aldeacentenera – 1520) was a Spanish explorer and cartographer. His map marks the first document in Texas history. There is no reliable evidence that he ever disembarked on the shores of Texas, but he anchored off of Villa Rica de la Veracruz shortly after Hernán Cortés had departed. Cortés returned on hearing of Alvarez de Pineda's arrival. Alvarez de Pineda wished to establish a boundary between the lands he was claiming for Garay and those that Cortés had already claimed; Cortés was unwilling to bargain, and Alvarez de Pineda left to retrace his route northward.  Shortly thereafter, he sailed up a river he named Las Palmas, where he spent over 40 days repairing his ships. The Las Palmas was most likely the Rio Grande.
The expedition established the remainder of the boundaries of the Gulf of Mexico, while disproving the idea of a sea passage to Asia. It also verified that Florida was a peninsula instead of an island, and allowed Alvarez de Pineda to be the first European to see the coastal areas of western Florida, Alabama, Mississippi, Louisiana, and Texas, lands he called "Amichel." His map is the first known document of Texas history and was the first map of the Gulf Coast region of the United States.
New Quiz Questions.
Filipino:  Which Philippine hero was born in Ilocos Norte and was also know for his "Spoliarium"?
Texas:  What was the name of the first war Texas fought in?
Answers Tomorrow.
Useless Knowledge:   In the Mork & Mindy series, the capital city of Mork's home planet, Ork, was Kork.