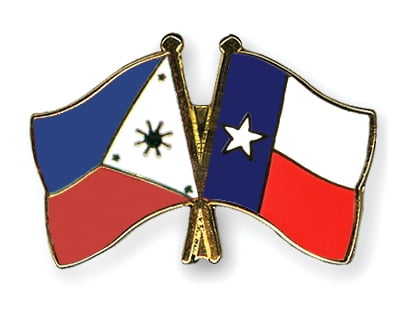 First of all I'd like to say that my wife is talking to me again. She lasted almost 3 days. It was nice while it lasted but I knew it would not last very long. Just as soon as she started to slam a few doors I knew it was almost over. Oh well. At least she is not yelling and being ridiculous. We have agreed on a path to solve what the problem is. If she would have just wanted to discuss it calmly the first time around we would not have had to go through all the non-speaking days. Of course, it was nice and quiet for a couple of days.
Tomorrow morning Titing will be heading down to Southern Leyte again. His brothers and sisters will be dividing up the property of their late father, Poppa. He died several years ago and I guess they are finally getting around to who is getting what. There are 5 of them and I understand 3 or 4 of them plan to build a house on the location. It's not that big of a property that I remember so if they build 4 houses they will have to be 2-story houses to make them of any decent footage. Nening is staying this time. She doesn't want to miss anymore work.
I got to talk to my mother via Messenger today. We have not talked in almost a month. She seems to be doing fine and my dad also. I didn't see dad. He was in the bedroom watching tv. My mom asked him if he wanted to tell me something. He said that I should come home to Texas and stay there until him and my mother pass on. He says that almost every time I call, and sometimes adding, "I hope you are learning how to speak Chinese". Sometimes I wonder if I should do just as he says. Not because he says it but because it seems like the right thing to do. I am the oldest of 5 (now 4) children but not the most well off. I guess I'd be second in that category, but far from my sister at #1. I make plenty of money to live here in the Philippines but living back in Texas (a place I dearly love) would be a lot more difficult. I know I would have to get assistance from the government and I really do not want to do that. Of course medical would be free for me there and I don't believe I'm getting any younger.
My dream is to someday find a medium between the two. I think 6.5 months in Texas and 5.5 months in the Philippines would work pretty good. I was thinking the last week of December through the first week of July I could be in the US and the rest of the time in the Philippines. That way I would be in the US for Christmas, New Year, my birthday, my dad's birthday, Mother & Father's Day, my grandsons birthdays, my son's birthday and the rodeo on the 4th of July. I would miss my mother's birthday in September but I'd make up for that on Mother's Day with something extra. The problem would be to find a place to live that allows me to travel back and forth like that. Unless I own my house, I don't see that happening, unless I have the coolest of the cool landlords.
I'm up early this morning (31 May), about 4:20 am. It's Wednesday so that means Expat Day at Mango. I have mail to bring, since I am the designated mailman for the area. It's not a job that I relish but it has to be done and I volunteered. If someone wanted to do it, I'd be happy to turn it over to them though.
I still have not gotten my checks from Google for my blogs. It's been 3 mail deliveries since they should have arrived. I don't like this new way of receiving money, but it seems I have little choice. I'll have to contact them and try to find a way to get it straightened out. I've made it so the check will stop coming for now, but getting the old ones may prove to be difficult. Maybe by the time it all arrives, it will be enough to buy a ticket to Texas. That could take 2 or 3 more years with the little amount of money that my blogs generate though.
This post turned out a bit longer than I anticipated. If something else happens later I'll need to put it in another entry. I hope you enjoyed this, a bit boring, entry.
Salamat Y'all