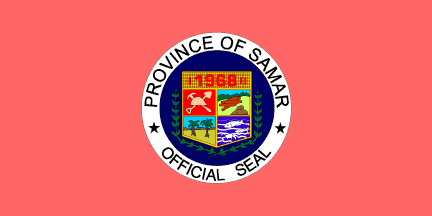 Today, 14 February 2018, Valentine's Day, was our first visit back to Marcial's Grille since their remodel.  I have an opinion on this remodel.  Please remember that this is my opinion only, but I'm convinced that others will come to the same conclusion when/if the visit there now.
Including this year, for 4 of the 5 past years, we have gone to Marcial's Grille for Valentine's Day.  Plus there were times in between that we have gone there to eat.  We like going there on Valentine's Day especially because they have a buffet with options that I actually like.   Before we left to go there, actually when I made the reservations, I was told that they would not be having the buffet this year.  Well, my wife still wanted to go, so we did.  I liked the buffet especially because they had salad on it.  That's salad with lettuce.  That's not very common around here, believe it or not.  So no salad.
We went along with Victor, Judith and Lang Lang and we took 2 tricycles to get there.  When we arrived I noticed they changed all the tables on the inside.  These new tables are actually cheaper looking than the older ones.  The menu is also different.  Instead of one you open up to look through, this is one big, heavier menu.  So far, no problems.
We had been sitting at our table for a little while when they asked us to move.  There was a table the same size as ours right next to us with no one on it.  So I figured that maybe there is a big party of people coming in for these 2 tables.  Okay, no problem, we'll move.  There are 5 of us and they moved us to an 8 chair table.  The people that replaced us at the old table were 4.  No one else ever showed up, so not a bigger party.  The only thing I could figure was that the other empty table was too close to a serving area that the waiters were using.  I mean, we were sitting at a 6 person table.  Why didn't they just move those 4 to the 8 person table at one end and if someone else came in with four, then they could have the other end of the table?  Whatever, we were moved already, so I just went with the flow.
I wanted to order a beer, as I have always done while eating there.  They no longer have beer on the menu.  They are evidently changing to a more family-friendly environment and beer is a no-no.  That's not good.  I predict they will lose a lot of business because of that.
The did now have vegetable soup on the menu, and I love vegetable soup.  I also ordered 2 orders of spring rolls because they are so good there.  The spring rolls are still delicious, but they are now a little bit smaller.  The vegetable soup was disappointing.  It was because not only did they have vegetables, but pork and liver bits in there.  I do not like liver at all.  I didn't even notice at first, but the broth of the soup tasted strange.  Lita went to taste my soup after I stopped eating it and she is the one that found the liver at the bottom.
The ribs are still excellent (the mega-bite is mega) and the rice still the same (decent).  I don't drink soda and the only tea they serve around here is very sweet, lemon iced tea.  Luckily I'm a big water drinker and order a bottle of that.  They were small, so I ended up getting 2 of them. We had to ask 3 times for napkins, but only once for the check.  My end of the table wobbled.
All in all, it was okay, but in my opinion, not as good as before, especially since they stopped serving beer.  If I have my say, we will not be going there next Valentine's Day, and I think I can swing it if I make reservations elsewhere ahead of time.  I also will not be going there in between times anymore, unless, maybe, if they start serving beer again.  There is still the issue with the vegetable soup.
Anyway, that's my opinion of the new improved Marcial's Grille.  Please feel free to check it out for yourself and let me know your opinion.