[smartads] These pictures were taken right out side our front door.  That window there goes to our kitchen area.  The front door is to the right of the window but it can not be seen from this angle.  There is not much work for everyone on Sunday, so they like to unwind.  I unwind all week, so it's just another day for me.
We are having a lot of problems with brown outs recently.  You can see the details on the 26 and 27 Mar listings.
Useless Knowledge: The average person blinks 25 times per minute, which works out to about 13,140,000 blinks each year.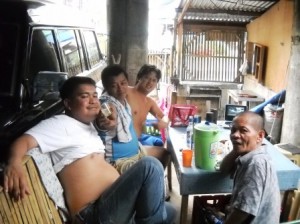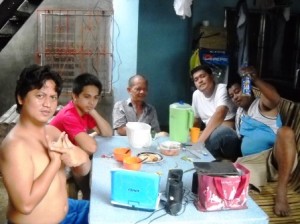 24 Mar – Hits @ 0018 = 241001.  I was up, barely, at 0712 this rainy morning.  Yes you read that right, rain again.  That makes 12 days in a row now with no end in sight.
Marlyann starting working for Mar today.  She came here because she wanted to work for us, but we don't need her right now because we have enough help.  She agreed to work for Mar for now.  Maybe later we can get here, but we want to be sure Mar has the help he needs also.  Mar's a cool dude, so I'm not anticipating any problems.  He does a lot of things, in fact his whole household is plenty busy all day.  I think their the busiest group of people I've ever come across, but when it's time to have fun, they can do that too.  He could probably get plenty of people to work for him, he's a good boss and a good person.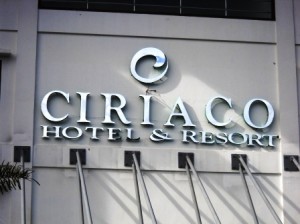 I found a website:  http://www.tuugo.ph/Companies/texan/0220001344087#comments4949 that is using my blog as a business reference.  Is that even legal to do that?  Should they be giving me royalties or something?  It might not be a problem if they had a link that came to my website, but they don't that I can see.  They do have my website picture on there.  Actually it's the site I use to use, it has old information on it and the site has been changed since then, but it still has my picture and information on it.  For some reason it lets me change some of the information on it and I put a picture of 2 hot ladies kissing on it, not sure what effect that's going to have and I doubt it's going to help them sell any of their chemicals.  There is an address for San Francisco on there, and I've never even been to San Francisco, nor do I have a desire to go there.  There is also a phone number on there that I've never seen before.  I'm not sure if I should do anything about it or not.  I don't even see why they use my website to try to sell chemicals, it has nothing to do with my website.  I sent them an e-mail, but I have not gotten a response yet.  Guess I'll wait and see what happens and I'll think about whether I want to or even can do something about it.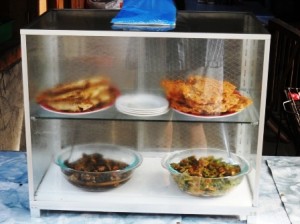 I made some tea today.  I had to get some help because I wasn't sure of the water/tea bag ratio.  It turned out good though.  I made enough tea to make 3 1/2 liters of tea.  I put the tea in some of the empty water bottles I had around here.  I put one of them in the freezer because I wanted to be able to drink it this evening with my supper.  I like iced tea, but here I don't use the ice because it is made with the local water and I won't drink that.  When we get a bigger refrigerator, I'm going to make some ice cubes with the bottled water.  There is not much room in the little refrigerator we have now.
You can bet that when we get the larger refrigerator it is going to be a frost free one too.  This having to defrost is ancient and we haven't had to do that in years, but it was easier and cheaper to get that here.  I don't personally have to defrost neither the refrigerator or the freezer, but I have to empty the water that drips in the tray and when someone else is defrosting, I can't use the refrigerator and it puts people in my way in a kitchen that is already small enough without extra activities having to go on there.
In addition to the new frost free refrigerator, we plan to get a frost free freezer and another air conditioner.  The a/c will be going in the computer room.  It's not going to be a large a/c.  In fact it will probably be one a little smaller than the one we already have.  I think the one we have is a 5,000 cu.  I think that's how they rate a/c's anyway.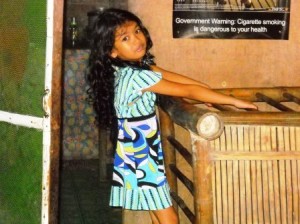 25 Mar – Hits @ 0005 = 244169.  I was up early this morning at 0625.  It was a pretty boring day today.  It did rain again, making it 13 days in a row of the wet stuff.
The only real exciting thing that happen today was our 2 boxes from Texas showed up today.  They arrived around 4:00pm.  Come to find out that 1 of the boxes we sent was suppose to be put in storage and the one with my phones in it, IS in storage.  Well crap!  I guess when we go to Texas, we will be sending back 1 more box.  Well actually we plan to send several boxes back, but we will just have 1 extra one now.
I updated the "You've Got to be Kidneying me" posts, by putting links to the other posts on them.  For example on the 2 of 3 post I put links to Part 1 of 3 and Part 3 of 3.  I figured it'd be easier to find the other sites that way in case someone was directed to one and thought the story was interesting enough to read the whole thing.
As I said it was boring today, so this day is very short on information.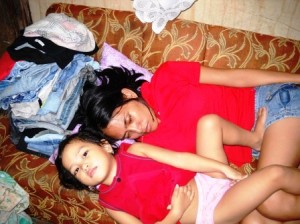 26 Mar – Hits @ 0140 = 247806.  I was up early again today at 0643.  Today was a weigh in day.  I've been having a problem recently with losing the weight.  The last time I lost weight was about 5 weeks ago.  Since then I've either been maintaining or gaining.  This week I gained again.  I went from 121.5 to 122.45, almost a whole kilo.  So this was about a 2 pound gain.  I need to figure out what the problem is and fix it.  The only thing that I've been doing different recently is eating peanuts, because I haven't had any chips recently.  Remember I said I would cut back on those, and I have.  I guess instead of having 1 or 2 packages of peanuts a day, I need to change it to 1 or 2 packages a week.  I'm still talking about the gym and still not actually doing the gym.
Brown out at 0728.  Brown in at 0914.
Oh, and in case you're wondering, yes it did rain today.  That's 14 days.  So 2 weeks of rain, in a row.  That's a record in my book.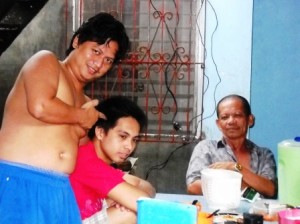 Blair showed up today.  I know he was happy to be here, just as I know Gary will be happy when you gets here in a little less than 3 weeks.  Blair came by to bring me some goodies.  He brought me some trail mix, corn nuts and Lipton cup soup mix.  I use the cup soup to mix in my stew to add some flavoring to it.  I gave out some samples of the trail mix and corn nuts and everyone seemed to like them, especially the trail mix.  Lita likes the corn nuts better though.  I don't even remember if I thanked him or not…I'm so rude.  THANK YOU BLAIR!
Brown out 6:28pm.  Brown in 1:15pm.
Yes you read that right, almost 19 hours of no electricity.
27 Mar – No hits due to extended brown out.  I have not idea what time it was when I got up.  I know I didn't sleep very well last night because I had to use a portable fan.  We should have turned on the generator last night, but we suffered through it and ended turning it on a couple of hours before the electricity came back on.
It did rain today, that makes 15 days.
Brown out 3:11pm.  Brown in 6:30pm.  No I'm not kidding.
During this outage we did turn on the generator, but by the time we did that we only ran on it for about an hour before the electric came back on.  During this outage Lita went to the market and to church.  I stayed here and finished off my stew.  I'll have to make some more tomorrow.
This last outage was only a little over 3 hours this time.  We were actually still running things on low power.  Due to that running on low power, the computer turned itself off at 7:02pm.  I checked an hour later and it was still running low.  Another hour later at 9:05pm, it was good to go again, so here I am typing this now.
Marlyann was here today and I took a picture of her while she was sleeping.  She still doesn't know I took the picture.  It's a good picture so she shouldn't be upset.  She probably won't even know about it, unless Marianne or Grace say something about it.  I know y'all are reading this.  Here's the picture.  She's cuter than the picture indicates.  I guess 'sleeping' is not her best side.  I'm still not even sure I'm spelling her name right, but I'll find out sooner or later.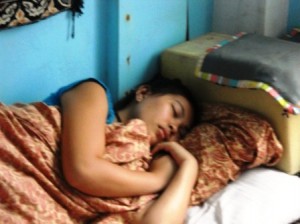 Well because of the constant rain, we've been hanging around the house a lot, so not much going on.  There are only 11 more days until my 31st wedding anniversary.  Lita and I decided that we are going to El Carmelos for our anniversary dinner.
I don't have too many new pictures, but I'll put in here what I have.  If it'll stop raining, I'll get more pictures of different places.
Useless Knowledge: Dolphins jump out of the water to conserve energy. It is easier to move through the air than through the water.
Salamat, Palaam
Today in Philippine History
1897 – Filipino revolutionary and patriot Gen. Artemio Ricarte y Garcia reluctantly takes his oath of office in a clandestine ceremony after being elected the General-in-Chief of the Revolutionary Army during the anomalous Tejeros Convention two days earlier, seven months into the Philippine Revolution against Spain; Ricarte has initially refused to take the oath because he believes the elections were marred by fraud and because he thinks he is not qualified to hold the job; the convention proved to be scandalous and was  declared invalid and fraudulent by Andres C. Bonifacio, the Supremo of the original revolutionary body, Kataas-taasang, Kagalang-galangang Katipunan ng mga Anak ng Bayan (KKK); Bonifacio earlier agreed to chair the convention despite the fact that the Katipunan was already a revolutionary body in his patriotic bid to unite the warring Magdiwang and Magdalo factions of the KKK in Cavite province, and despite prior reports that the Imus crowd in the province wanted only men from their pueblos to be elected and that pre-filled ballots carrying Magdalo names were distributed; Bonifacio ended up being insulted by Daniel Tirona who scandalously disrespects the balloting by questioning the Supremo's credentials and asking the crowd to elect another man in his place;  along with Ricarte, Emilio F. Aguinaldo and Mariano Trias take their oath in a ceremony kept hidden from the Magdiwang, with the controversial Tirona as one of the witnesses, and with Bonifacio not having been invited.
Photo credit: http://www.getdomainpics.com/keyword/artemio%20ricarte/
Filipino hero, Gen. Isabelo Abaya
1898 – Filipino revolutionary leader Federico Isabelo Abaya and his men capture Candon, Ilocos Sur from the colonial Spaniards, one year and seven months into the Philippine Revolution, with the Ilocanos establishing the "Republic of Candon," appointing Fernando Guirnalda as President and Abaya as general and commander-in-chief who will send  three columns to liberate as well  the neighboring towns to  north, east, and south but the Spaniards will retake Candon by sending shock troops within three days; Guirnalda will join up with the forces of the national government of Gen. Emilio F. Aguinaldo in Pangasinan and will return with Philippine Republic forces the following year and in-between, Abaya will continue the revolutionary struggle through guerrilla warfare; Abaya, one of the organizers of the Katipunan in Ilocos, will not relent in his patriotic aspirations, continuing through the Filipino-American War (1899-1914), recruiting Igorots whom he will lead in the Battle of Caloocan during the initial battles of the anti-colonial struggle; Gen. Abaya will become a folk hero to the Ilokanos and will as well earn legendary status among the imperialist Bald Eagle forces, with his head being a coveted prize for the enemy Americans of the 33rd Infantry, along with their traitorous mercenaries;  Abaya will die a hero in 1900, either during a battle as recounted by his superior Villamor, or in captivity on May 3 as alleged by imperialist Gen. Arthur MacArthur, after the would-be-infamous Filipino traitor Januario Galut points out the former's hideout in Lidlidda, Ilocos Sur.
1898 — on the very same day, the 74th Filipino regiment at the Cavite naval fort march out of the barracks, bringing arms and equipment with them as they join the revolutionaries; however, this day also sees the massacre by the enemy Spanish soldiers of many Visayan sailors in Camba St., Manila, a detestable development to be dubbed as the "Massacre of Calle Camba" and which will prompt former seminarian and fiery Leon Kilat to avenge his compatriots by inciting an uprising in Cebu a week later–burning the city's business section, looting the churches, and killing Spaniards including the friars.
Photo credit: http://www.tagacandon.com/Publications.html
Original Philippine Flag
1920 – During the American colonial period, the Philippine Legislature passes Act No. 2928 adopting the Filipino flag of the so-called Malolos Republic as the official flag of the Government of the Philippine Islands to be flown next to the American flag; through Act No. 1696, also known as the Flag Law  of 1907, the imperialist Bald Eagle authorities had outlawed the display or unfurling of Filipino flags, including that of the Malolos Republic and  flags, banners, emblems, and symbols of the Kataas-taasang, Kagalang-galangang Katipunan ng mga Anak ng Bayan (KKK) secret-society-turned-revolutionary-government that led the Philippine Revolution against Spain, which was a law that was earlier promulgated midway into the  protracted Filipino-American War (1899-1914).
Photo credit: http://filhistorybuffs.multiply.com/photos/album/1/Philippine_Flags_in_History