[smartads] The newest celebrity to be staying at the Ciriaco Hotel and Resort here in Calbayog.  She arrived with little fanfare, but when they found out she was here, they started gathering around out front.  Cathy saw her when she arrived and said that she looks better in person than she does, even in this picture.  Well I happen to think that this is a mighty fine picture, so I wish I would have seen her when she arrived too.  I've got a few pictures of the fanfare that I will be posting here.  I don't think she ever came out because I never saw a rush towards the hotel, of course that could be because the guards, extra guards, have guns.  I'm not sure how long she is staying, but Cathy probably knows.  She should work for the tabloids, she's all into these movie stars and music people/groups.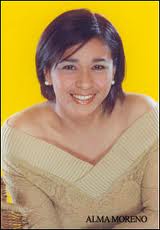 Useless Knowledge: Gordon Sumner, the rock star and actor known as Sting, got his nickname from the yellow-and-black jerseys he used to wear, which fellow musicians thought made him look like a bumble bee.  Country music singer Johnny Cash was born J. R. Cash. He chose the first name John when the military wouldn't accept just initials on its forms.  (My Dad said that when he  joined the military that he didn't have a middle name, so they let him pick his own…he chose Wayne, maybe after John Wayne, and I'm glad he chose that name because I'm the Jr.  John Wayne Jackson Jr.).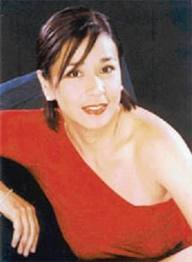 26 Feb – Hits @ 0330 = 154999.   I was up and curious at 0836.  Curious as to how many hits the website had this past 5 hours.  I turn the computer off at night now, so it had to wait until after the CR break and breakfast.  I just had a peanut butter sandwich for breakfast.  Lita had me doing a few chores after my sandwich too.  I guess I couldn't have been that curious though because I never did write down how many hits there were.  I'm sure I looked, but I just don't remember.  I'm getting so many hits, I'm starting to think that something is wrong with the counter.  Anyone know if that is even possible? It's the same counter I've always had and I have my IP address excluded from being counted for when I'm always going back and forth fixing things.  I turned the computer off every night now, I mean completely off, even the power supply I turn off.  One of the things that makes me curious about that is there is another website:  www.philippinesplus.com – that I really like to read and the owner of that blog, Dave, told me that he gets around 800 hits per night.  Well until I find out different I'm going to assume that I have found 'something' that people are curious about and all the hits are legit.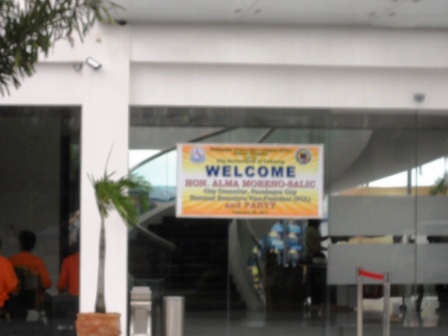 I had french fries for lunch today.  I made 2 1/2 sandwiches out of the fries I had (only 1 large potato).  I cut my own fries today because J cut them for me last time and he cut them so small, like shoestring fries almost.  Yummmmm…I was just thinking about potato au gratin, I love those potatoes.  Those are my favorite potato and mashed potatoes are next, if you make them right.
I've been busy on the blog today.  Trying to do whatever I can to make it more attracting to readers.  I added a comment section under each of the hotels that I have listed.  The idea is to use it put comments from people who have actually stayed at that particular hotel and their thoughts on it.  I already have a few comments in there, but not for every hotel.  If you are a reader here (you'd be reading this) and you have stayed at one of the listed hotels, or any other hotel in Calbayog, please share your opinion of the hotel.  People are curious about things like that and since this area will be building up soon, at least I'm thinking it will with the mall coming in, then more people are going to get curious.
Starting later this week, I will be visiting 2 or 3 restaurants in the area, 1 or 2 of them at the hotels I have listed, and giving my opinion on them.  Not only the food, but the atmosphere, service, tidiness, menu…whatever comes to mind while I'm at the restaurant.  Since I am a picky eater and very limited on Tagalog, I will be bringing someone with me to help translate.  I have lots of volunteers for some reason.  I would like to bring Titing first and foremost because I really value his opinion and because he told me that he would try to talk the owner of the restaurant into letting us eat for free because I will be advertising for them.  I'm thinking that I can write down the website address and give it to the owner in case they want to check it out first.  It's a plan, let's see how it develops.  I'll do 2 or 3 restaurants and/or eating establishments every month for a few months.  I don't think I can cover all the places, but I'll get the popular ones and ask the locals about the small ones that they like to frequent.
You know…it's 3:00pm…it's time for a nap.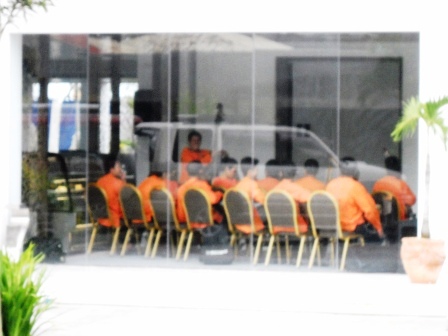 Ahhhh!  That was a nice nap.  Did you miss me?  It's 5:00 now.  I don't know how I managed to go to bed at exactly 3:00 and wake up at exactly 5:00, it just turned out that way.
Lita had to go to the market again, she needed something that couldn't wait, but I forget what it was.  Nothing for me though, because if it was, she would have said that it could wait.  But on the way back she did think about me and stopped at Monterrey Meat Shop and bought me some bread and bacon.  I started cooking shortly after she arrived home, but after I put about 5 strips in the pan, (the strips are small, only pieces in most cases), someone decided to order fish balls and the little cooker outside is broken again.  So I had to stop cooking bacon, let them cook the fish balls, then resume cooking my dinner.  At least there were no more interruptions after that, but Lita did rush me close to the end of cooking so she could use the burner to cook some rice for the customers.  That problem with the cooker outside always being broken needs serious attention.  I'll be glad when June rolls around because that is when our financial burdens 'start' to ease.  We will still have some payments, but you have to start somewhere.  The longest payment we have is the Nissan, and it's only 3 years.  Around here, usually, when you get a car, you have it for a long time.  There are so many mechanics around here and labor is cheap.  Parts are about the same as the States, maybe a little cheaper, but labor is way, way cheaper.
I added the menu from the Ciriaco, that I had already previously posted,  under Cafe Elsa, which is under the Ciriaco Hotel, which is under Calbayog City Hotels on the front page of the blog.  As I stated earlier, I will be adding menus from all the restaurants that I visit, if they have one.  If not, I'll take a picture of the food, try to get the name of each one and post that on the website.
27 Feb – Hits @ 0345 = 159203.  That's 4204 hits since early morning yesterday.  I didn't go to bed until 4:10 this morning, and I didn't go right to sleep, but I still got up at 0924.  It should have been later, but I'll just take a nap again later.  I kind of like being up in the early morning hours when everyone else is sleeping.  It's nice and quiet except for the occasional big truck or bus speeding by or dogs barking.
I added a video really early this morning.  It's an old video from 2002 about how children were jailed together with adults and all the problems there were.  According to Part 2 of the video, which I will post right after this posting, the problem has been addressed and the children are now jailed separately.  For you sensitive people, like Jaclyn, bring your tissue.  Part 1 is going to make you cry and Part 2 will make you cry more.  The first video is 13:21 long and the second is 10:00 long.  I watched both of them all the way through, and I don't usually watch internet videos that are that long unless it is something that I am really interested in.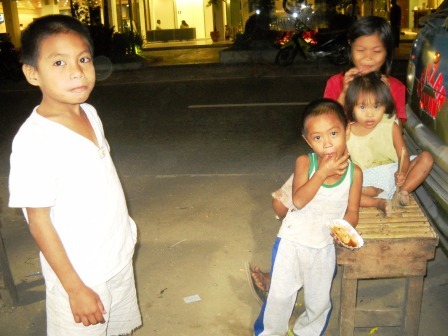 I was checking out what other people have been checking out on the internet again today.  Someone viewed "The Jungle Restaurant" by searching for "philippine restaurants with filipino dance show in Makati".  Sorry that The Jungle is not in Makati, it's in Mactan (Cebu), but I still really want to visit that Jungle restaurant.  I'm going to get there, someday, someday soon, I hope.
Another search was "americans living in the philippines 2011".  I hope they found my blog interesting and I also hope that they discovered my "Other Expat Sites" site that I have.  There are many expats here, living in different areas of the Philippines, with different types of experiences and even with different levels of experience.  I've only been here a little over 9 months.  I know that Bob Martin, Mindanao Bob, has been here since 1990.  I think 1 other guy Don Herrington, has been here even longer, but I'm not sure about him.  He claims to have the first expat website from the Philippines, and he is probably right.  His site is: http://www.livinginthephilippines.com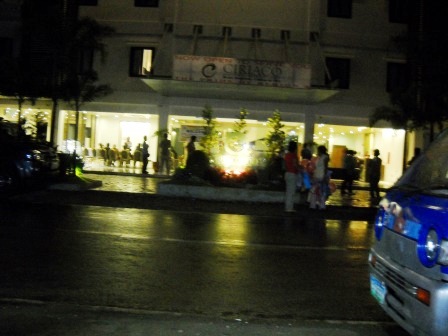 It's Sunday so it's pretty slow around here as normal.  Lita did get a massage lady to come by today.  Her and Jazel had massages.  Lita asked me if I wanted one, but I always think that the old lady that she has to give her her massages is not strong enough to really do me any good.  When I get a massage, I like a lot of pressure, especially on my shoulder area.  Of course a good foot massage is better than sex…well almost.
I walked over to buy another Coca-Cola this evening and there were some people who actually paid me no mind.  I guess they are starting to get use to seeing me in the neighborhood.  When I can walk around downtown and get few or no stares, then I'll know I'm at the pinnacle of existence here.  I doubt seriously if that will ever happen though.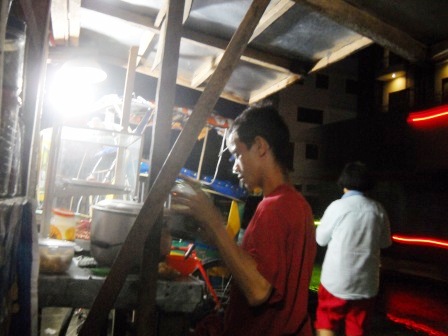 Lita is watching Philippines Has Talent.  It's no different than watching any other …Has Talent show.  Some are good, some suck.  Some guy just got the double buzzer, even though the audience was really cheering.  The Filipino is easily entertained anyway.  I think it's because they are usually so nice and they don't like to make anyone feel bad, even if their singing does sucks.
Lita thought that our 2 boxes from Texas were here today, but the Forex truck just turned out to be someone visiting someone.  Those boxes are due anytime now.  They were sent mid-January and usually take 6-8 weeks to arrive via slow freight.
I'm starting to get a feeling that we will not be able to go to Korea in May.  I just know where we will get the money to go.  We have to go out of the country somewhere though.  It seems that going to Hong Kong is the least expensive, so we may end up doing that.  I hope that we are able to go to Korea though, I am so looking forward to going there.  If there is a way to do it,we will.  I don't think Jaclyn and family are going to make it in May anyway, so it's just Lita and I.  It doesn't really matter where we go, but I want, so much to go to the NCO Club, BX and Commissary on Osan.
I'm going to end for this post.  It's time to count the money from the stores anyway.  I'm sure it's not much today, because, like I said, it's Sunday and slow.  Our BBQ is not open on Sunday either.
There is a white kid on Philippines Has Talent that just made it to the next level.  He has a nice voice.  He was adopted when he was a baby in the States.  His birth parents, whom he has never met, are both in prison.  Both his legal parents are Filipino.  Oh..and he did speak very good Tagalog.  That's all he spoke when the judges (AiAi and Kris) were talking to him, but he did understand when they talked to him in English also.  One of the judges kept say, "It's one of the strangest things I've ever seen".  I don't see what is so strange about it though, it's the language he was raised with, so naturally it's the one he speaks.
After counting:  LolyKat didn't do too bad for a Sunday.  We cleared P469 ($10).
Useless Knowledge: Pigs, dogs, and some other animals can taste water, but people cannot. Humans don't actually taste water or even Perrier; they taste the chemicals and impurities in the water.  (Didn't I just say something about this in my last post?  Humans should not be able to taste the water, if you can then there is a problem with the water).
Salamat, Palaam
Today in Philippine History
EDSA I, February 1986
1986 – Corazon "Cory" Cojuangco Aquino is sworn in as the new President of the Philippines, putting an end to nearly 14 years of dictatorship under Ferdinand Marcos who is flown by a United States helicopter to Hawaii; the installation of "Cory" into the presidency followed four days of peaceful "People Power" street protests after Defense Chief Juan Ponce Enrile and Vice-Chief-of-Staff Fidel Ramos holed themselves up in mutiny against Marcos; Cory, who ran against Marcos during the February 7 'Snap Polls' but officially lost, with her camp claiming poll fraud,  is the widow of opposition leader Benigno "Ninoy"Aquino whose assassination in 1983 has been widely blamed on the administration of the ailing strongman; Marcos, who would die years later while in Hawaii, and his family would later tell of how the U.S. deceived them into thinking that they were being airlifted to their home province of Ilocos Norte instead of outside the country.
Photo credit: http://www.prepys.com/
1893 – Andres Bonifacio y de Castro, co-founder of the KKK, the secret society aimed at toppling Spanish colonial hold on the Philippine islands, enjoins all the district heads to collect the required fees from all member Katipuneros the earliest possible time; the collection will be sent to the treasurer of the Kataastaasang, Kagalanggalangang Katipunan nang manga Anak nang Bayan (KKK); Bonifacio, then the fiscal and comptroller of the KKK, will rise to be Katipunan Supremo and will lead the Filipinos in the Revolution against Spain within 3 1/2 years.