[smartads] Yes I did get some new pictures for this blog.  Yes, I know…it's about time.  I will be doing what I can to try to keep fresh new pictures on here, but it's not always possible, as you  have found out.  I will put some pictures here though, whatever I can come up with, but I will always try to make them new pictures.  As you can see we have the sign for the store..pretty cool, huh?
Useless Knowledge: The Supreme Court once ruled the Federal income tax unconstitutional. Income tax was first imposed during the Civil War as a temporary revenue-raising measure. Try telling that to the IRS!  (The US cares nothing for the presently written constitution.  They have broken so many of the constitutional laws so many times.  Also, if it doesn't suit them, the find a way to change it, or just a way to get around it.  Maybe a new constitution should be drawn up, and let the people get involved with writing it.   Maybe it will be used for what it was intended for, For The People).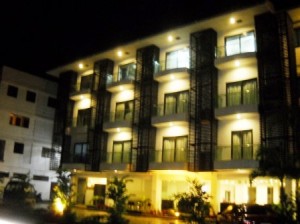 18 Mar – Hits @ 10:35pm = 223004.  Despite going to bed early, I wasn't up until 0734.  Last night on the countries visited for the blog, the Philippines surpassed the USA for the most visitors.  I figured that was going to happen soon  because although the USA started out way ahead, the Philippines has slowly but surely catching up for quite awhile.  There also have been 108 different countries that have visited the blog.  We haven't had the store open since J left for Tambis, but Lita did go by and buy a few things for the store.  There would not have been much business for the store anyway, because it has been raining for almost a week.  Well not a week without stopping, but it has been pretty constant.
Thanks to Winda having more than 1 guest posts and someone looking for some information about one of those posts, I found I had a problem with the navigational link to the Guest Post category.  It has since been fixed and that helped me learn a little bit more about things to look for to correct on the blog.  The problem was that her second guest post was at the bottom of her 1st guest post, so when someone wanted to look at the 2nd post, they would get it, but had to scroll through the first post to do so.   Of course they wouldn't know that, so maybe someone just thought it was a link error and didn't bother to look.   That's unacceptable on this blog.  Everyone should be able to find whatever they are looking for as fast as possible.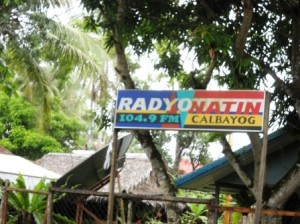 Well it seems that sometimes I get the news out to you so fast that the people that wrote the original articles didn't have time to get all the facts and/or details.  Today I posted 2 updates to stories that I posted yesterday.  Be sure to read to get all the latest details.  It's the articles about the landslide in Tacloban and the 3 OFWs set for execution in China.
Tagalog Word of the Day: China.  In Tagalog they pronounce this word as:  "Che-nah"  not  "Chi-nah".
I just found out today that Ado also went on the trip to Tambis.  He rarely goes and his multi-cab was gone when I checked, so I just figured he was at work.  This morning I asked Lita about it and she told me that he went and someone was using his multi-cab, and paying a boundary to Ado.  I guess that he decided to go on this trip because his daughter is having her christening.  Ado seems to be a pretty religious guy.  Not a fanatic or anything close, but remember that he is one of the 2 people that I told you about that makes the sign of the cross every time he passes by the Peter and Paul Cathedral downtown.  I've seen him do it for other churches too, but not every one of them.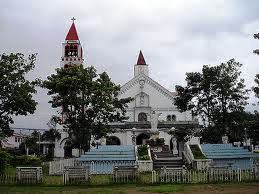 19 Mar – Hits @ 0103 = 226274.  I was out of bed and and dreading my weigh in today.  I just knew that I gained weight this past week.  As it turns out, I was right, but not much.  I tipped the scales at 121.5 kilos.  That's .6 kilos higher than the 120.9 that I have weighed for the past 3 weeks.  That .6 kilos translates to about 1 1/2 pounds and if you add that to the .9 kilos I gained 3 weeks ago, that is a little over 3 pounds that I have gained in the past 4 weeks.  Yeah, it's not very much and I know I should expect backward trends at times, but it's still disappointing.  I've been trying to evaluate what I did different compared to what I have been doing that got me down this far and I was able to pinpoint it to 2 possible problems.  The first thing was that I actually ate 3 meals per day for a little while there, and I was only have 2 meals before, strategically accomplished around 10:00 and then again around 5:00pm.  The second thing was that for the past week or two, I've been eating a lot of chips.  Mostly just the small individual bags, but I think I might have over done it.  I'm going to stop eating so many of the chips and go back to my 2 meal per day agenda and see if that solves the problem.  I'm not going to totally eliminate chips and things, but I'll slow down a bit and that should do the trick.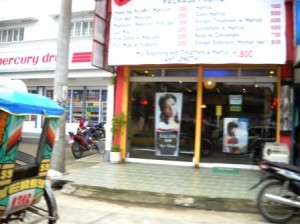 It seems like I never get to do what I want these days.  I am NOT going to Tacloban.  Not yet anyways.  We need to buy gas for our stove and by the time we get that, then the left over money is not really worth going shopping in Tacloban.  I'd still have to pay for the transportation too.  I'd still have a little over P1300 left, but if I'm going shopping there, I want to spend at least double that.  Lita told me that if all goes well, I will be able to go next weekend.  Here's to 'all going well', but with the track record around  here, I'm not counting on it.
I did get a new restaurant added to the blog, Marcial's Grille.  Be sure to check out the pictures and storyline on that.  They actually have their own website and e-mail.  The website is listed on the hotel page.  Check it out…it's a very good website and has better quality pictures than mine, plus all the contact information is there and a lot of other useful information.  Actually this picture below is from their website.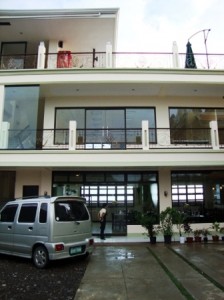 They are putting a new sign above the Ciriaco Hotel.  I'm taking progressive pictures of it.  I have 2 already and I'm waiting for them to progress before I take the next one.  It's pretty hard to work when it rains every day.  It's been raining 8 days in a row now.  I think 4 or 5 pictures should be enough to chart the progress of the new name on the Ciriaco.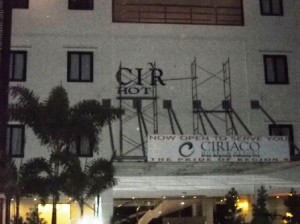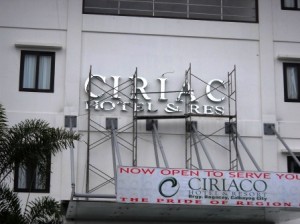 Yes I know it seems that 4 or 5 pictures is too many and I should be able to get it in 3 at the most, but it'll take at least 4 and probably 5.  You'll see why I think when you see all the pictures, which I have not taken yet, but I can already tell it'll be more than 3 by what I see on the hotel in person.
I also finally got around to the new market and took some pictures there.  I still have not been able to get inside and I've heard nothing from Marlou about that, but I'm still holding out hope to be able to do that.  If not, well here are a few pictures of the outside.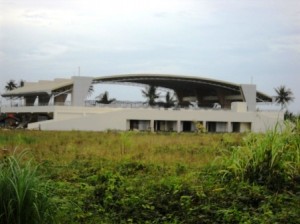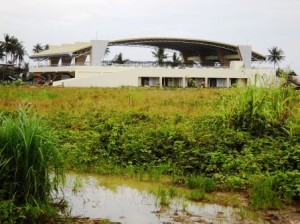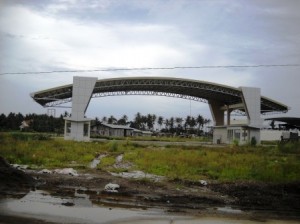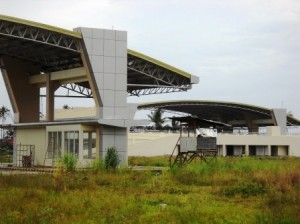 I heard there were suppose to be 2 new bus depots, but I only see evidence of this one.  I'll have to check on that later.  The old bus stations are in the area of the cock fight arena, that I keep hoping will be the site of the new Gaisano Grand Mall, although I read that this area is just going to be a warehouse for the mall.  I'm still waiting and hoping for the mall to be here.  I personally think it's a better location.  The shoppers would have an excellent view of the ocean, it's right across the street.
Well that's the post for today.  Sorry I'm a little late, but I was just so tired last night and I was nodding off.   Trust me, when I start doing that, there is no telling what might end up being published.  I use to be a typist, and when that happened, the page ended being half gibberish.  Hope you enjoyed the post for today and don't forget to ask if you want to know something.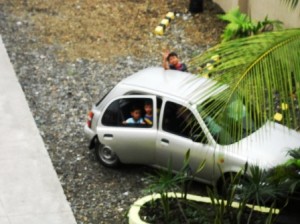 Useless Knowledge: John Lennon joined Elton John onstage at Madison Square Garden in 1974 to perform the song they co-wrote, "Whatever Gets You Through the Night".   This was to be Lennon's final live performance.
Salamat, Palaam
Today in Philippine History
Malolos Church, Presidential Residence, Philippine Republic
1899 –  A member of a prominent Manila family visits Malolos, capital of the fledgling Philippine Republic, to try to convince President Emilio Aguinaldo on the futility of further resistance against imperialist American forces some six weeks into the bloody and protracted Filipino-American War (1899-1914);  after hearing the arguments of the prominent Manileno, Aguinaldo orders his immediate execution, although two years later, the latter would himself swear allegiance to the enemy American flag within only a few days of his treacherous capture by the Bald Eagle forces; the imperialist United States military forces fired the first shots of the Phil-Am War on February 4, 1899 at Sta. Ana, Manila as a deliberate provocation secretly planned by the William McKinley administration in the vile scheme to blame it on the Filipinos and influence the U.S. Senate into ratifying the Treaty of Paris and, thus, fund the military operations to invade the Philippines.
1900 – Gen. Emilio F. Aguinaldo, President of the fledgling Philippine Republic under siege from imperialist American invaders, reads aloud an account of  Lt. Col. Juan Villamor's military success in capturing 200 Americans with their rifles in the Pial settlement of Abra Province; the proud account of Aguinaldo read this morning at Libuagan camp in Kalinga comes a year and a month into the Filipino-American War (1899-1914).
Photo credits:
http://philippineamericanwar.webs.com/
Gen. Ananias Diokno y Noblejas
1901 – Filipino soldiers fighters led by General Ananias Diokno y Noblejas are ambushed while trying to fight off the invading imperialist American  forces in the island of Panay, two years into the protracted and bloody  Philippine-American War (1899-1914); under the general command of Gen. Martin Delgado y Bermejo, the Panay forces had been  initially operating independently of the Philippine Republic under Gen. Emilio F. Aguinaldo during the Revolution against Spain although Aguinaldo would later send Tagalog forces under the command of Gen. Diokno and Gen. Leandro Fullon y Locson months before the onset of the Fil-Am War; said to have been sent to unify the Visayan revolutionaries and help defeat the Spaniards, Gen. Diokno organized  the command of Batallion Maluya and presented successful battles against the Spaniards and, together with the forces of Delgado and Fullon Gen. Diokno, presented strong resistance against the vile invading Americans for a time; Gen. Diokno, who has been compelled to conduct a guerrilla war with a few men left in his control following the February 2 surrender of General Martin Delgado to enemy Bald Eagle Gen. Robert P. Hughes, will be wounded and captured but later will patriotically refuse the American co-optation offer to occupy directorship of the Bureau of Agriculture.
Photo credit:
http://philippineamericanwar.webs.com/thewarinthevisayas.htm