[smartads] This is another good post by me, if I must say so myself.  It has some new information that will be beneficial for all people leaving in Calbayog and it's all in a slightly different format.
Misamis Occidental (Filipino:Kanlurang Misamis)(Subanen:Sindepan Mis'samis) is a province of the Philippines located in the Northern Mindanao region. Its capital is Oroquieta City. The province borders Zamboanga del Norte and Zamboanga del Sur to the west and is separated from Lanao del Norte by Panguil Bay to the south and from Misamis Oriental by Iligan Bay to the east. The province of Misamis was originally inhabited by Subanons whose an easy target by the sea pirates from Lanao. Misamis is taken from the early settlement of the Spaniards at the entrance to the Panguil Bay.
http://en.wikipedia.org/wiki/Misamis_Occidental
http://www.affordablecebu.com/load/schools_universities/misamis_occidental_official_seal_logo/23-1-0-1792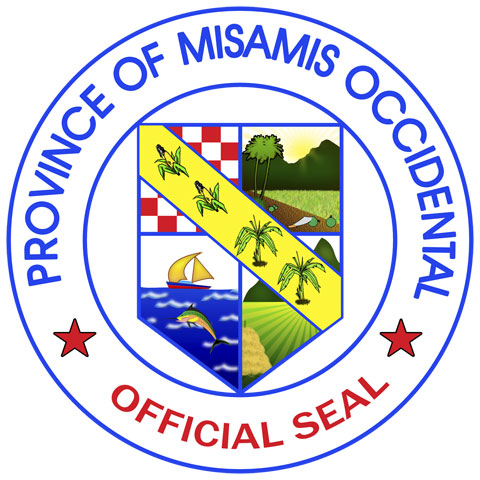 The name "Misamis" is believed to have been derived from the Subano word "Kuyamis" which is a variety of sweet coconut – the staple food of the early settlers in this place. During the years the name persisted as an inference of the geographical location and upon the advent of the Spanish settlers, the word "kuyamis" easily gave way to the more convenient pronounceable but corrupted word "Misamis".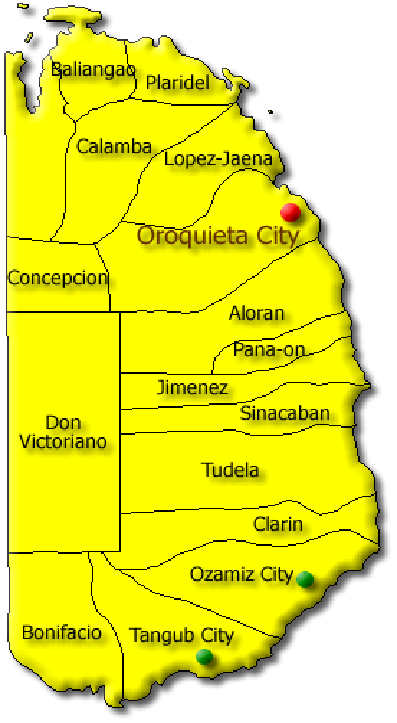 http://www.oroquietacity.com/Geography/index.html
Hits @ 0018 = 1284066 = 8461.
It's 0020 now and I'm going to shut down the computer.  I'm going to take a shower then head to bed.  Lets just hope that  tomorrow is another day.
http://jllanderal.wordpress.com/author/jllanderal/
Howdy, Maganda gabi. (tagalog dictionary).  It was a very nice morning that turned into a windy wet afternoon which turn into a pleasant evening.  I'm going to do the post slightly different to see if it makes a difference to anything.  Only minor things really.  I will be putting in more links for y'all to check out, if you want too mostly.  I even took notes differently this time.  I only put highlights and I'm counting on my memory to fill in the details.  Of course if anything unusual happens I will be sure to mark that down completely to make sure I don't forget those details.
We have a new country visiting our website.  It is the country of Morocco.  It has been a while since we have gotten a new country and I was beginning to think no more would show up.  That now makes 147 of 255 of the countries of this world.
http://en.wikipedia.org/wiki/Morocco
http://www.state.gov/r/pa/ei/bgn/5431.htm
http://www.infoplease.com/ipa/A0107800.html
http://www.facebook.com/pages/Lee-Bakery/104038889656054
I forgot to mention in yesterday's post that I spoke with Mar at the party yesterday about the MJ Tourist Service.  I mentioned to him, and he heartily agreed that our first customer, if we ever get one, is going to get so much good service that they will not be able to resist letting others know about it.  I mentioned that there is so much competition out there and we need to do something extra special to get people's attention.  The extra special thing could be, and probably should be to a certain degree, different for each customer depending on their itinerary and desires.  This is just a reminder that we are willing to go that extra mile to do what it takes to get repeat business and for our customers to become walking advertisements for us.
Lita went to the eight o'clock mass at church this morning then went to visit Poppa in the hospital afterwards.  It took a lot of talking to get Poppa to go to the hospital, because he just doesn't like to go.  Now it seems that he doesn't want to come home.  Of course he must come home and should be doing that on Monday (tomorrow).  While we were at the party yesterday, we found out that Poppa did get a roommate at the hospital.  I guess when people visit there now, they will have to be a bit more quiet.  They are normally pretty loud.  Lita just returned this evening from a second visit downtown.  She just went to Judith's house where all of Poppa's children were discussing what should happen after he gets home.  The doctors say he needs to get more fresh air.  Maybe they think he just sits in the house all day.  I know he does sit around a lot, I mean if I was 90 years old, I'd probably mostly sit too, but he does have a special chair outside, and that's where I see him most of the time that I go over there.  He even has his own water jug that is marked "Poppa's Pepsi".
http://www.ivanhenares.com/2010/08/misamis-occidental-fuerte-de-la.html
I finished my second and last candy bar.  I offered 2 of the sections of it to Chatty, but she didn't want it.  I told her, it's okay I'll eat it but it will be her fault if I get fatter.  I like Chatty, she's cool.  She doesn't talk much and she's shy, but she's a nice young lady.  I can tell that some day, some guy is going to have his hands full with her.
While I was in the other room this afternoon with Lita, I missed a call from Lita's cousin in California.  We have been waiting for them to contact us because they said that they may be moving here this month.  That's what they said last month.  It was a conditional thing and we just wanted to know if the condition was met.  We still don't know, but I suspect we will know within the next couple of day.
http://www.flickriver.com/photos/tags/misamisoccidentalaquamarinepark/interesting/
Later though I did get a call from my Dad in Texas.  He said that he was just calling to make sure his Messenger was still working because, for some reason, yesterday it disappeared.  It reappeared today, so he made the test.  He said that he is still amazed at the excellent sound quality we get on our international connection.  He thinks it's better than any phone connection he has ever had.  He also told me that HEB will be opening a brand new HEB Plus there on November 4th.  It is right across the street from the Walmart, so that will probably end up being a crowded place.  I'm sure that the residents in that area are not happy.
Useless Knowledge:  Babe Ruth is credited with the invention of the modern baseball bat. He was the first player to order a bat with a knob on the end of the handle, with which he hit 29 home runs in 1919. The company that produced the bat was Louisville Slugger, which has been legendary ever since.
http://www.baberuth.com/ (Babe Ruth Official Home Page)
http://www.slugger.com/ (History of the Louisville Slugger)
http://www.strangecosmos.com/content/item/174511.html (strange baseball facts)
http://cathybellen.blogspot.com/2010_05_01_archive.html
Something else I forgot to mention from yesterday is I got a haircut.  While Lita and I were downtown we walked over to the barber shop and she waited, happily in the air con, for me to finish.  She did a lot of talking to the barbers there and I know some of it, probably most of it, was about me.  Remember when I said that I was going to get the haircut that I couldn't decide between an Air Force cut or a Marine cut?  Well I went for something in between.  I was in chair #3 of 3 and I told the barber to cut my hair like the guy that was getting his hair cut in chair #1.  I don't think he knew what I was talking about until Lita explained it to him.  Then he started talking in Tagalog and pointing towards the first chair and I just said "Yes, like his".  Thankfully it turned out well.  Usually I just point to one of the pictures on the wall of guys with haircuts, but this time I didn't see one with exactly what I wanted.  As long as it come out okay, it's okay.
http://www.worldatlaspedia.com/en/province-of-misamis-occidental/lugares_reconditos30/busquedaLibreDetalle-0-6945714
I have found out a few new things in the last couple of days.  Here is a list of the things.  I'm sure that numbers 2 and 3, especially #3, will have more information for me to relate to you in future posts.
1)  The water department is open on Saturday AND Sunday from 0730 to 1200 (noon).
2)  There is a new building going up between here and downtown that will be the new terminal for Grand Tour vans.  Lita and I were wondering earlier in the day what it was and Ado informed me, without me even asking, while we were on the way to the party.
3)  According to Qais another hotel based in Cebu, a middle class subdivision (owned by Sta Lucia Realty) and another mall (Prince Warehouse Club) are also to rise in Calbayog.  This is good news for the people of Calbayog.  This will mean more jobs and an increase in the economy.
Of course things like this I figured on way back when I mentioned that we need to get a decent restaurant established here, if we are serious about having a business.  We still hope to get this accomplished in February, somehow.  Having to help pay Poppa's hospital bill and other unpredictable situations, set's us all back, but we still hope to figure out a way.
http://philippineculture.ph/Cebu/Festivals.htm
I have finished the Level 5 of the Plants vs Zombies.  I will get my results out probably tomorrow afternoon.  I think that I can still get 3 or 4 more posts out of this game.  I have thought of 3 things to put together now and 1 of those may be in 2 parts.  I like to do things right, when I do them.
Okay, finished with another interesting post.  If you are reading this sentence, then you must have liked what I wrote.  I hope to keep you interested and happy.
In case you want to know more information about this area of the Philippine, check out this site.  A lot of it is in Tagalog, but it has some nice pictures and some of it is in English.

http://www.flyphilippines.com/misamisocc-naomibotanical.php
Salamat, Palaam
Today in Philippine History
1898 – Filipino ilustrados who would later prove to be turncoats and avid American lackeys Cayetano Arellano and T.H. Pardo de Tavera take their oaths as cabinet members of the fledgling Philippine Republic under Gen. Emilio Aguinaldo; Arellano, who takes the portfolio of Foreign Affairs and de Tavera, that of Director of  Diplomacy, would most ignominiously testify in June 1899 before the imperialist body, the Philippine Commission [translation: imperialist body tasked to subjugate the inhabitants of the Philippines], that the Filipinos are not capable of self-rule, welcoming the imperialist rule of the United States and even later becoming officials of the colonial government.
1906 – Seven and eight months into the bloody and protracted  Philippine-American War (1899-1914), the very first convention of provincial governors under the colonial government imposed by the imperialist United States takes place in Manila.
1948 – The first official census takes place under an 'independent' Philippines, the first ever census taken by an all-Filipino staff; the compilation for  the results of the census work for this day, earlier  designated by President Elpidio R. Quirino as "Census Day," are compiled by the Bureau of Census and Statistics.