[smartads] I found the above logo on the Internet and thought it looked interesting so decided to use it so it would be spread around to others that might not otherwise get to see it.
16 Jul – Hits @ 0100 = 682533.
Okay I'm up at 0758 and ready to get things done.  Damn, just barely get started and power surge at 0825 put the Internet down.  I'm hoping it will come back up without much problem.
A can of SPAM is opened every 4 seconds.
http://www.spam.com/products/spamclassic.aspx
Interesting Facts:
1,525,000,000 miles of telephone wire a strung across the U.S.
101 Dalmatians and Peter Pan (Wendy) are the only two Disney cartoon features with both parents that are present and don't die throughout the movie.
Okay, it's back.
On average people fear spiders more than death.
http://www.superlaugh.com/1/weird.htm
Anytime it goes down these days, due to my recent experiences, it's going to make me nervous.
Wayne made a suggestion that I inform the local hotels about the Ado Adventure trip.  Come to find out that Lita has already told some of the people working at the Ciriaco Hotel and they are spreading the word over there.  Lita is in good standings with many of the staff at the Ciriaco, including some of the management.
You burn more calories sleeping than you do watching television.
http://redriverpak.wordpress.com/2011/01/09/the-idiots-problems-in-the-bedroom/
I'll go to the other hotels that I have on the blog and let them know also.  I need to be sure they know about the website anyway because I neglected to tell them when I was there to take pictures before.  Well I did tell them why I was taking the pictures, I just forgot to leave the website location with them, and they didn't ask.  It'd be good if I had a flier to give them.  Man I need a printer.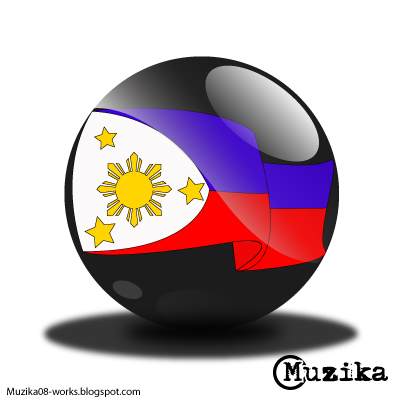 It's 11:00 now and I'm all caught up on the posts.  I still have the one to do for tonight, but that is the normal one I would be doing anyway.  I may start on it early on that one (I didn't).
The poison arrow frogs of South and Central America are the most poisonous animals in the world.
http://www.1-costaricalink.com/costa_rica_fauna/green_poison_arrow_frog.htm
I'm out of pictures again, so I'll have to think of something or take some more pictures for this post.
Facts:
Why is north at the top of the map?
The ancient Greeks and Romans put the east at the top of their maps because that is the direction from which the sun rose. The early Christian and Muslim nations did too because it was believed that the Garden of Eden had been located in the east. North gradually moved to the top of the map near the beginning of the 14th century. This was because more and more armies, emissaries and traders were traveling north to Europe where there was a larger population mass.
Most elephants weigh less than the tongue of a blue whale.
About 12:55pm I had to give up the fan, so I turned the computer off for awhile.  In 2 more weeks, I won't have to worry about that anymore, I'll have at least 2 more fans, probably 3 because the fan in the bedroom is about dead again.  I think I will avoid that brand of fan this time.  The one we work to death and it's still working is the Nikon, but it is metal blades and I don't really want those if I can help it.
The blue whale can produce sounds up to 188 decibels. This is the loudest sound produced by a living animal and has been detected as far away as 530 miles.
http://www.enchantedlearning.com/subjects/whales/species/Bluewhale.shtml
It's 3:15pm now.  Lita is sleeping in the bed with the a/c and a fan, so I took the "moving around" fan and I'm back in the computer room.  I made some potato chips sandwiches.  I call them that because I slice some potatoes really thin and fry them up.  The get crispy and taste and sound like potato chips.
I decided I wanted something to drink besides water tonight.  I've been drinking water half the day, so I was going to buy a "Red Pepsi".  I first asked Neneng if she had any cold Mountain Dew, and, to my surprise, she did.  So I paid P35 for a 1 1/2 liter Mountain Dew instead of P40 for a 1 1/2 liter "Red Pepsi" (aka Coca Cola for all you newbies out there).  If I wanted a regular Pepsi, I could have gotten a 2 liter for P35, but of course I don't drink Pepsi unless there is no other soft drink around.
A lump of pure gold the size of a matchbook can be flattened into a sheet the size of a tennis court.
http://www.cafemom.com/home/BapsBillboard
In case y'all are not reading the comments, I found out today that a new ordinance went into effect this month that forbids the pajak-pajaks (pedicabs) from traveling on J. D. Avelino Ave, because the congestion in that area just got to be too much.  I also just found out today that J. D. Avelino Ave is the part of the Maharlika Hwy that runs between our Land Transportation Office (LTO) to the bridge over by Nijaga Park, just past the Saint Peter and Paul Cathedral.
I stood out by the road, by myself, for about 10 minutes.  Even at night when they can barely see me, the know I'm an American … Hey Joe!
There are some people out front at the picnic table, mostly women today, getting drunk.  Sally looks like she has had a few, but Vicky doesn't seem to be drinking.  A couple of other women that come around here at times, seem to be doing most of the drinking.  I hope they bought that Tanduay Rhum from us.
The average person will spend 2 weeks over their lifetime waiting for the traffic light to change.
http://www.tuvie.com/eko-ecological-and-economical-traffic-light-concept/
Have I mentioned in this post to be sure to view the new Ado Adventure under MJ Services?  No?  Well don't forget to view the new Ado Adventure listed under MJ Services.  It is actually getting to be popular already.  At least it's getting out there fast.  We have not received any requests for a trip yet, so if anyone out there is interested, you have your choice of dates at this time.  If you are doing this for picture taking or even sightseeing really, I'd like to recommend that you take the trip when you would be at Malajog beach during sunset.  That just made me realize that I should found out just how long this trip will be and how long would be spent at each location.  Ado would be the best judge of that so I'll ask him in the morning.  He probably has an overall time for the trip and the customers can basically pick how long they want to spend at each location.  I'm hoping this catches on fast so we can add more destinations and probably a couple more drivers.  I think I can get a part time driver right now, but let's see how things go first.
In every episode of Seinfeld there is a Superman somewhere.
http://www.supermanofsteel.com/2007/06/28/supermanseinfeld-urban-legend/
They are doing the auditions for Pilipinas Got Talent, Season 3.  I just heard the guy that is my favorite so far, but I missed his name.  He has a band that's been together for 7 years and it could be the first time wins.  He sounded a bit like Rod Stewart, so that's something in his favor.
I just found out that my son has a computer now.  I talked with him on Facebook for awhile.  He is going to load Messenger and we are going to talk through that, just like I do with my father.  He said all the grandson's are doing well, and getting big.  We have already missed all their birthdays, twice, but we should be there for the next ones.  Actually we should try to make it a point to get to all of them.  Most of their birthdays are in the May-July time frame, so it is pretty easy to schedule it.  Even John's (our son) birthday is July 2nd.
Americans on average eat 18 acres of pizza every day.
http://www.malaysiabest.net/2006/07/04/review-pizza-hut-cheesy-bites-new-promotion/
Well we have reached the end of another post.  I need to figure out pictures to put here, so I'm going to find some pictures of random stuff and put it on here this time.
I'll talk with y'all tomorrow.  Keep reading and keep commenting.
Interesting Facts:
111,111,111 x 111,111,111 = 12,345,678,987,654,321
12 newborns will be given to the wrong parents daily.
Salamat, Palaam
Today in Philippine History
Gov.-Gen. Claveria
1844 – Narciso Claveria y Zaldua becomes governor-general of the  Philippines during the Spanish colonial rule; his administration will  be responsible for correcting the Philippine calendar; establishing the Sociedad de Recreo (Recreation Association);  the founding of papers such as Diario de Manila and La Esperanza; constructing a military library; the purchase of the first steam  war-vessel  for the Southeast Asian colony; and issuing a decree obligating the  natives to adopt Spanish surnames from a catalogue (Catalogo de Apellidos) for the purpose of easier taxation and identification, exempting  only pre-Spanish royalty and Chinese with pre-existing surnames; Claveria would also be responsible for granting Jose Oranguyen, Spanish lawyer-turned-businessman-then-(Tondo)judge-and-explorer, the permit to colonize Davao–a 'mini-conquista'--eventually leading to the area being constituted as a province (Nueva Guipizcoa) with Nueva Bergara (future Davao City) as capital; the 62nd Spanish colonial governor in the Philippines would also be responsible for the conquest of the Sulu island of Balanguingui some four years into his term, overcoming the Moros for which he would be accorded the titles viscount of claveria and count of Mnaila along with the cross of San Fernando.