Su Chef Chinese Restaurant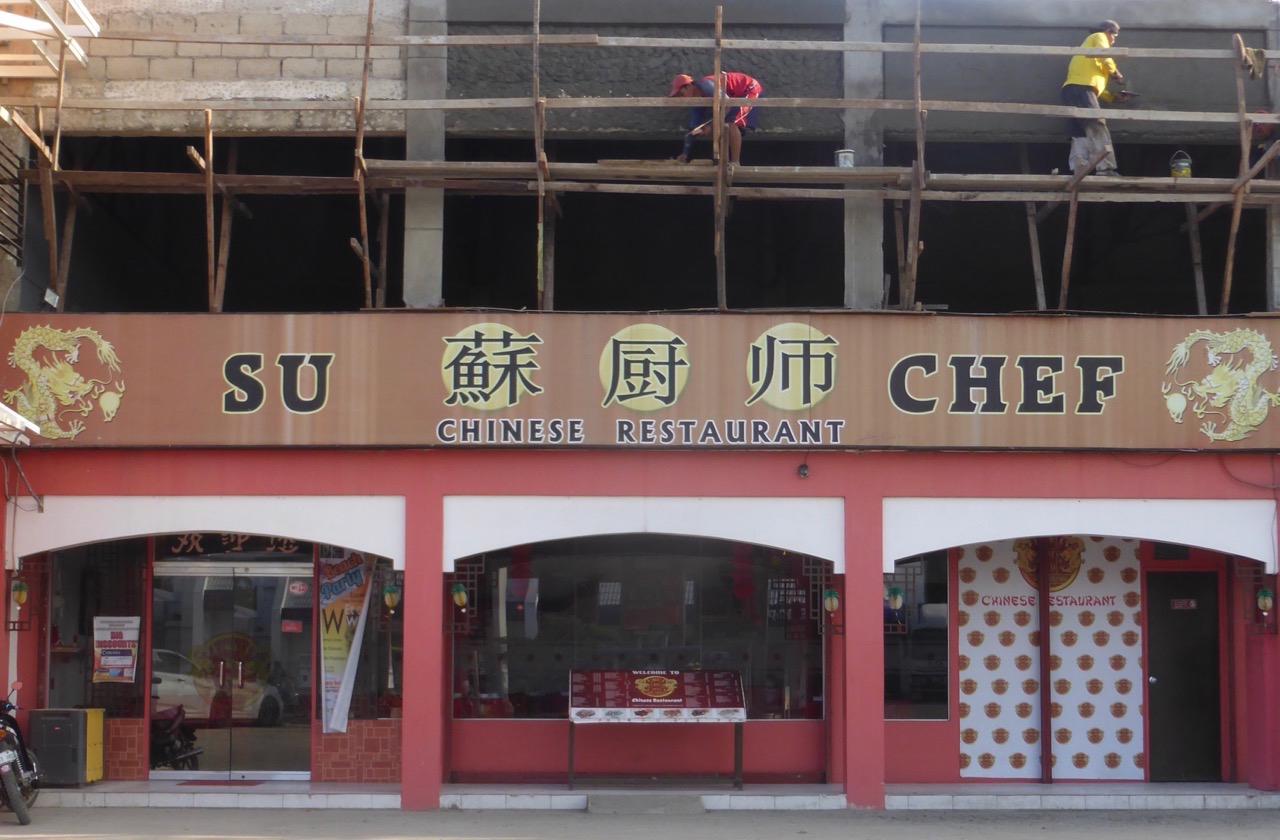 [smartads]
Since Mother's Day was coming up,  (May 14th) I wanted to take my wife to the Chinese restaurant in town, Su Chef.  After that WE decided to also invite Titing & Neneng. Then we decided to invite Randy & Terri, Paul & Ja Ja and Mark & Cheryl.  After that it got around town and all expats were invited.  It turned out pretty good.  Like all things here though, there is a story to be told.
We wanted to have this on Mother's Day because, well because it was for Mother's Day.  However a couple of the people we wanted to be there would be too busy on that day getting ready to head to Guam, so we moved it up a few days to the 10th.  That's not a problem.  We just wanted to have a nice get together with some of our friends, it didn't matter the day.
So the 10th arrives and the lunch is at noon.  We are actually leaving a little bit early, like 11:50, although I wanted to leave closer to 11:30.  Whatever, it's still early for Filipino time.  Of course we are running on American time for this party so when we arrive there, there are 12 people there already. The table was reserved for 10 people, so it was crowded.  The 4 of us (Lita, Titing, Neneng and me) had to sit at another table because they could only squeeze in, at most 2 more people at that table.  Those seats went to the last 2 people to show up, Paul & Ja Ja.  They arrived like 1 minute after we did.  That's 18 1/2 people that showed up (Carl & Emelyn brought their daughter).  So we had it both ways.  We were there with a lot of friends, but we were at a table to ourselves right next to them.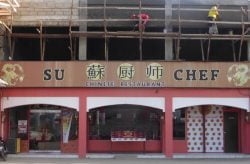 This was all of our first times at this restaurant and I've been wanting to try it for awhile now because I've only heard good things about it.  It did take them a long time to come take our order, so that didn't start out too well.  Also the waitress that brought us the water spilled it on Titing pants.  Just the leg, not the crotch or anything funny like that.  Of course she apologized several times, the manager came by and apologized and before we left one of the waiters apologized again.  The waitress looked very nervous before and especially after.  I guess she hasn't been working there for very long.  I hope she will not be fired, she did do a good job, besides that one thing.  Accidents happen you know.
We were going to order a family style meal with pre-determined dishes, but we decided to order individual instead.  We were all glad that we did.  Not only did we get the specific food we wanted, but the overall price came out like P600 less.  I'm really glad I decided to order the Chicken Salt & Pepper. It's not what I expected, but it was very good.  Lita liked just about everything she, Titing & Neneng order.  The only thing she didn't really like was my order.  That's pretty normal though because it was spicy.
Titing order a pitcher of iced tea, which was just like all the iced tea here, full of sugar and with lemon.  I don't mind the lemon so much, but I don't like sugar in my tea.  I had to help Titing drink it because no one else was.  I just filled my glass about 3/4 with tea and the rest with water. That made it not so sweet, so I was able to drink a couple of glasses.  We still ended bringing the rest of it home though.
My first drink there was a San Miguel beer.  When I went to order another one, they said that they ran out of beer.  Well with just about everyone else in the restaurant drinking San Miguel beer, I guess that's a little understandable.  I just told them I'd drink water instead.  After awhile Titing asked them to get me another beer.  I told them that I tried that, but they ran out.  Well the restaurant decided to walk across the street, buy a beer there and serve that to me.  I guess they bought it for like P40 and they charge P50, but just the fact that they did that for me was very nice.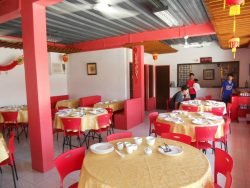 The food was good and plentiful, as advertised.  We definitely will be going back to this place.  We now have a better idea of what to expect and the kind of things we would order.  In addition to the Chicken Salt & Pepper, I would probably get the Lemon Chicken or maybe the Sweet & Sour Chicken.  Another strange thing that happened was we order 2 soups, 1 was the Bird's Nest soup and the other was a Chicken Crab soup.  That's not the strange part.  The strange part was that I tasted the Chicken Crab soup and I didn't hate it.  It actually tasted alright.  Although I did not actually eat any of the crab in the soup, it was still in there.  In case you didn't know, or didn't remember, I don't eat seafood.
I did get to talk to many of the people there and even met a guy I didn't know.  His name is Walter, but goes by Walt.  Seems like a nice enough guy from a first impression.
Tomorrow we have another party to attend and while there (at the restaurant), there were 2 more parties planned.  So that means between 10 May and 4 July we will have had at least 5 parties to attend.  We have 2 birthday parties in June, both at Malajog Beach (or next to it) and one on the 4th of July here at our house.  Sometimes it's nice to be retired and not have much to worry about.
We had a lot of food to bring home from Su Chef.  That plus the experience of eating there will for sure have us returning for more.  I do recommend them for your dining pleasure.
Salamat Y'all