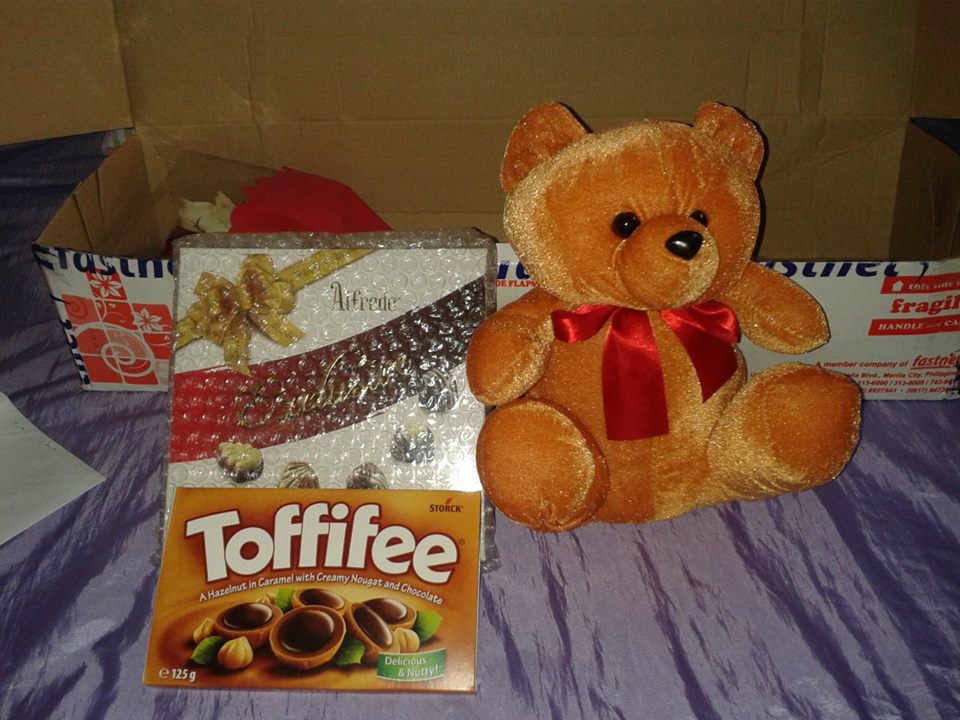 For Valentine's Day I ordered dozen roses, a teddy bear and box of chocolates for my sweetheart.  I also made two orders of a gift basket full of chocolate bars and sweets, so that her family can enjoy it.
Anyways the whole purchase was $250.00, a lot of money no matter where you live.
I made this purchase Feb 11, knowing it would get to her for sure on time for the 14th.
Her gift arrived 7 days late and all she received was a small box of chocolates, the wrong teddy bear and some flowers that weren't the ones I ordered.
Missing was all the sweets, the basket it was all to come in, and the extra chocolates I paid for.  I called them at least 25 times.  No answer.
I wrote to them in their Facebook account and also in their email and got a reply saying the order was delivered in full.  After writing them honestly about 35 emails, complaining, I was told the order was finished and complete.  I paid $250 for this!  Unbelievable!!
I want to warn anybody using online services to avoid using "sendflowerstophilippines.net.".  They do not do anything they say and don't follow orders at all.  It's kind of like going to a restaurant, ordering a steak with fries, and them bringing you out a can of tuna and saying there's your order, eat it.
Also if you do have any problems with them they are near impossible to reach.
The first three pics are what I paid for and the last pic is what she got.
Blair Groves