[smartads]
by Rick Smith
I did this 2 years ago and have helped 3 "Kanos" and 2 Filipinas since then on getting their paperwork straight.
First thing is check your home country's embassy site for in the Philippines.  It can give you some useful ideas, notable requirements but not all the fine details.
This is the webpage for the  US Embassy , since I am quoting from their site.
The Philippine Government requires all foreigners to provide a "Legal Capacity to Contract Marriage" from his/her embassy before filing for a marriage license.   Below are the instructions for applying for the U.S. Embassy's version of that document.  Obtaining a Legal Capacity to Marry in Embassy Manila are by appointment only.  Please read the rules and regulations below before booking your appointment.
DISCLAIMER:

Philippine Law requires non-Filipino citizens to obtain a "Certificate of Legal Capacity to Marry" if they wish to marry in the Philippines.  U.S. Consular Officers cannot make any official certification about the status or eligibility to marry of persons residing in the United States who propose to be married abroad, or about the laws of the United States or of any of the fifty States or Territories about eligibility for marriage or the solemnization of a marriage.  Instead, the U.S. Embassy provides an Affidavit In Lieu of Certificate of Legal Capacity to Marry. The affidavit is the only document the U.S. Embassy is able to provide. If the local registrar refuses to accept the affidavit, there is nothing that the U.S. Embassy in Manila can do. It is the applicant's responsibility to verify directly with the local registrar their requirements.
In late 2011, the U.S. Embassy learned that the following local registrars had refused to accept the Affidavit In Lieu of Certificate of Legal Capacity to Marry as a viable alternative to the Philippine document:  Makati City, Quezon City and Davao City.
Please note that all fees paid for this notary service are non-refundable. Because U.S. Consular Officers are not in a position to respond with authority to questions involving interpretation of specific Philippine laws, such questions may best be addressed by an Attorney licensed to practice law in the Philippines. American diplomatic and consular officers do not have legal authority to perform marriages.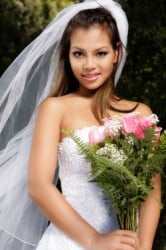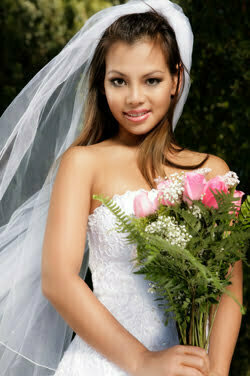 Booking an Appointment for a Legal Capacity to Marry:
Step 1:
Read the information below to ensure that you understand the rules for the "Affidavit in Lieu of a Certificate of Legal Capacity to Contract Marriage."
Step 2:
Book an appointment by clicking here.  Please select "Request notarial and other services not listed above."  Print the confirmation of your appointment.
Step 3:
Please bring your confirmation printout, all divorce decrees or death certificates that show the U.S. citizen is free to marry and valid U.S. passport to your appointment.   Please bring $50 in cash (or Philippine Peso equivalent) or credit card.   Due to space limitations, people not needed to witness or sign documents during the notarial service will not be able accompany the applicant to the ACS section and should not come to the Embassy.   Fiancées of Americans seeking legal capacities to marry do not need to appear.
OK so now you can legally marry in the Philippines but now you need to process your marriage license. Go to the Local Registrar's Office (LRO), in the area you want to get married in, usually the LRO's are near or in City Hall.  Legal age to marry for a Filipina is 18 years old, younger means not legal to marry. At 18-21 years old, Filipinas need a parents 'authorization' to marry.  From 21-25 years old they need a parents 'acknowledgement' that they will get married.  Most attorneys can print these up and notarize them.  Sometimes it is handy to have a copy of your Filipina's parents NSO marriage contract handy for details needed in filling out license request.  Bring multiple copies of your own birth certificate to the Philippines if planning on marrying here.
The LRO can guide you to other requirements, but best to have your future intended with you to help translate any miscommunications.  You need the LRO guidance in setting up and the locations given for the 2 required seminars, Family Planning and Marriage Counseling.  You both will have to attend these as seminar instructors' signature on your attendance is required to get your marriage license.
When all you paperwork is finally completed properly, then 10 business days are required to process your Marriage License.  After receipt of this you can marry anywhere in the Philippines, usually the license is valid for one year.
Be prepared to go slow don't rush or get pushy.  You run from office to office, fill out forms here,  go pay there, sign here, bring receipts here.  Expect more than one day in the LRO, remembering that most Filipino businesses and Government offices shut down completely during their lunch hours which can be anywhere from 11:30 am till 1:30 pm.
Where you get married in Philippines, Church or Civil, it's up to you.  Civil is usually fast, cheap and lawful, but possibly frowned on by your Filipino family.  Church weddings are scheduled,  intensive and expensive.  As the foreigner you will be expected to pay for everything.  Everything from the hair and makeup on every bridesmaid, their dresses and possibly even the Baron of any and all groomsmen and the brides father.  A Barong is a traditional wedding shirt for men, also known as a Barong Tagalog.  Please note that although this is written for a foreign man marrying a Filipina, it is the same regulations for a foreign woman marrying a Filipino man.  That just doesn't happen as much though.
Reference Websites
Getting Married with your Filipino  Fiance/Fiancee in the Philippines
How to Marry a Filipina or Filipino in the Philippines
US Embassy – Manila – Marriage
Live in the Philippines – The Charm of Filipina Beauty (feature picture)