[smartads] Region VI or Western Visayas is composed of the four provinces of Panay, the Guimaras Island and the western portion of the island of Negros and its outlying islands. Its boundaries are the Visayan Sea on the east, the Cuyo East Pass on the west, the Sibuyan Sea and Romblon on the north and the Cagayan Island on the southwest.
http://en.wikipedia.org/wiki/Western_Visayas
Useless Knowledge:  The average life span of London residents in the middle of the nineteenth century was 27 years. For members of the working class, it was 22 years. Berengaria, queen of England and wife of Richard the Lionhearted, never set foot in England. She lived in Italy most of her life while her husband was off on adventures and crusades.
http://en.wikipedia.org/wiki/London
http://en.wikipedia.org/wiki/Berengaria_of_Navarre
http://en.wikipedia.org/wiki/Richard_I_of_England
http://en.wikipedia.org/wiki/Italy
http://imrafaelgarcia.blogspot.com/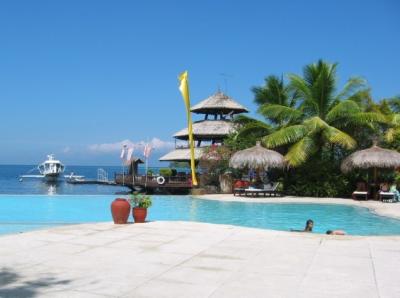 http://bestphilippineattractions.com/2011/01/02/best-philippine-destinations-region-vi-western-visayas/
29 Jul – Hits @ 0115 = 773774 = 9286 (24 hrs, 10 mins).
It is a new record.  Congratulations y'all.  Now, lets shoot for adding another digit to the equation.
I sat out in LolyKat for just a little while because Lita received a call from her friend in Texas.  Lita just mentioned early this morning that she wanted to give this friend a call.  I guess she doesn't have to do that know.  I figure they got everything out of their system on this call though.  We still have a calling card for 40 minutes that we must use before the end of November.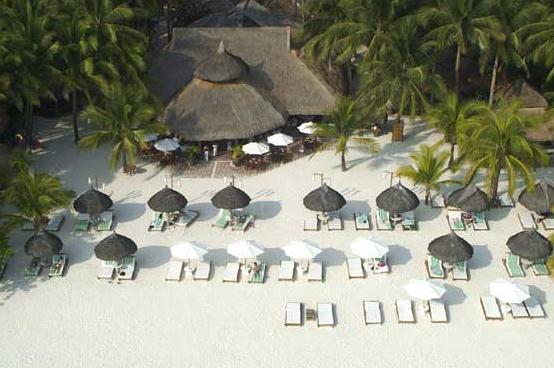 http://philippinesmyphilippines.wordpress.com/2011/04/08/western-visayas-%E2%80%93-region-vi/
So as of now, 0913, from what I know, we will be heading to Tacloban tomorrow morning.  It's not all guaranteed though for a couple of reasons  First, I've got a cold with a sore throat.  Second, Lita has a fever.  I think some unknown forces are working to keep me out of Tacloban.  Lita is a little worried that we won't have enough money.  All we have is about P6000 to spend there, but I think that should be enough.  We can make it be enough.  I'll just buy a little less of everything that I want.  The round trip to Tacloban and back via Grand Tour Services is around P900 per person.  So that would be P1800.  Plus the taxi or jeepney fare from the Grand Tour terminal in Tacloban to Robinson Mall, and back.  I guess we could try to call the relatives in Tacloban to meet us and take us to Robinson's, but no one seems to want to do that.  I don't know why, they have done it before and I didn't hear any complaints.  Maybe no one wants to bother them.  Hey, you never know, they may be sitting around the house looking for something to do.  I don't plan to spend more than P2500-P3000 at the supermarket anyway.  Lita always has a little extra money in her purse, so I'm hoping she has enough to pay for eating at KFC and part of the taxi ride, if necessary.
http://www.exploreiloilo.com/department-of-tourism-western-visayas-regional-office.html
I'm going to have to get another notebook for these blog notes.  I've only got 1 more page left in this one.  Wow!  This notebook went fast.
While at the mall, I need to look at the prices of 1500 watt transformers.  They don't have any here, or at least they didn't the last time I looked.  I'm not ready to buy yet, maybe early in December.  I'd like to get that convection oven operational before Christmas.  Maybe we will be able to use it for something that we have been unable to cook without it, like a ham or a roast or broiled chicken or baked anything.
http://capiznon.org/2008/11/23/pangilatan-falls-ecotourism-park/
For some reason the water is off today.  No one knows why or how long it's going to be off.  This is at least the 2nd time that has happened since we've been living here.
I'm going to sit out in LolyKat for awhile.  There's nothing to do in here without the fan to use while on the computer.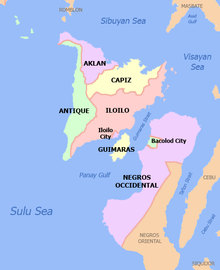 Useless Knowledge:  In 1959, Larry Linville, who played Maj. Frank Burns on TV's M*A *S*H, competed for and received a scholarship to the Royal Academy of Dramatic Arts in London.
http://en.wikipedia.org/wiki/Larry_Linville
http://en.wikipedia.org/wiki/M*A*S*H_(TV_series)
http://en.wikipedia.org/wiki/Royal_Academy_of_Dramatic_Art
http://picasaweb.google.com/aananglo/VisayasCentroYOesteFilipinas
While I was sitting in the store, I played Yahtzee again.  I finally beat my 1881 score with a 2084, including 2 extra Yahtzee's I got.  Instead of me adding it up my self, which I normally do in my head, I let Crystal do it using the calculator.  She doesn't really know how to use a calculator and she doesn't even know some of the big numbers, but I helped her through it.  I read the number to her, she put it in and pressed the "+".  The "+" she had done good.  The numbers she had the biggest problem with were – 'ty' numbers.  You know thirty, forty, fifty …yadda, yadda yadda.  She keep wanting to push either 'teen' number (13,14,15) or to inverse the numbers (03,04,05).  So she got exposed to some new numbers and by the time she finished adding up each row, this is Triple Yahtzee, I think she learned a little bit.  I don't know if she is going to retain it though.  Maybe I should play again and let her add them up again.  There was even a small exposure to the times table with the Triple Yahtzee.  For the most part she did very well.  She never got too frustrated and about 80% of the time, she figured it out for herself.
http://www.exploreiloilo.com/western-visayas-tourism-assembly-2009-pictures.html
It's 5:19pm now.  I'm back in the computer room for a few minutes.  I'm tired but I don't want to go to sleep yet because we plan to leave for Tacloban, if we're going, around 0600.  I'll have to get up around 0530 to get ready, so I need to get to bed a little early.  I also need to put the camera someplace where I won't forget it.  I hope the batteries don't die on me again.  Even the rechargeable batteries have been giving me a problem.  Maybe I'll just charge the batteries in the camera now.  I know they work, and bring an extra set of batteries, just in case.
I still haven't gotten that new notebook yet and now I'm working on the last sheet.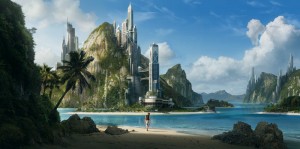 http://joyful-ep.jp/assistant-blog/Leonor/2007_03_01_archive.html
The guy came by to fix the fan today.  After he checked it out for awhile he said he could fix it, but not today.  Lita didn't tell me why he couldn't fix it now, but I suspect he needed a part.  He also says he can fix the other fan, the one I've been moving around all the time.  It no longer oscillates and it will not face forward without putting a block of wood behind it to hold it in place.  The only price I've heard mentioned so far is P200 ($4.76), but I'll wait and see what happens in the end.  I'm sure Lita knows what's going on in that department but she neglects to pass it on to me sometimes.
Eeww!  I just sneezed, let me go clean up this mess.  Yuck! (real-time)
http://www.otel.com/hotels/mandala_spa_and_villas_hotel_boracay_island.htm
There are 5 guys out there drinking tonight and I don't know 4 of them.  I think they are some of the contractors from the Ciriaco, but I'm  not sure about that.  It's 9:43pm now and everyone out font must have left because it's quiet out there now.  Not talking whatsoever.
Oh yeah, when I checked the water at 8:58pm, it was back on.  Now it seems we have a mysterious leak that appeared under the sink.  That's the second time that has happened.  I shut down the website early tonight, so I didn't get a full hour hit count.  However, when I shut it down at 10:45pm,  the hits were at 781209.  That would make 7420 in 22 1/2 hours.
http://www.skyscrapercity.com/showthread.php?t=716932&page=11
Okay that it's for the evening.  I hope it was enough for y'all to hang around to read.  It' looks like tomorrow's post will be a short one unless something interesting happens in the  next 34 minutes or if there is something else interesting that pops up in my mind.  The latter seems more probably than the former.
Useless Knowledge:  Before Dallas went on the air, the working title of the TV series was Houston.
http://en.wikipedia.org/wiki/Dallas
http://en.wikipedia.org/wiki/Houston
http://en.wikipedia.org/wiki/Dallas_(TV_series)
http://www.gigsilonggo.com/iloilo-airport-gateway-to-western-visayas.html
Salamat, Palaam
Today in Philippine History
1578 – Francesco de Sande, the third Spanish colonial  governor of the Philippines, writes King Philip II a brief  report about his March-May 1578 expedition from Manila to  the southern island of Borneo in the bid to secure the submission of the natives to the Spanish crown; de Sande,  who earlier established the southern Luzon city of Nueva Caceres, enabling the arrival of the first Franciscan priests  in 1577 in the Southeast Asian archipelago, also requests the king for a reward and promotion for his victorious campaign against the early Muslim natives as a result of which the Bornean sultan became submissive to Spain; earlier in 1521, Spain "discovered" [translation: first learned about] following Spain's "discovery" [read: first learned about] what they will later name s the Philippine archipelago (Islas de San Lazaro) with the arrival of the ill-fated  expedition of Ferdinand Magellan in 1521 who was killed by chieftain Lapu-Lapu and some 22 years later, the fourth Spanish colonial expedition following Magellan's exploration, this time headed by  Ruy Lopez de Villalobos, reached Baganga Bay, Davao Oriental in the island of Mindanao, Philippine archipelago; another expedition  in 1559 convincethe Spanish  king  that the Philippine Islands formed part of the Spanish zone under the so-called Treaty of Tordesillas demarcation, leading to the full decision to colonize the islands and the native people.
Photo credit: http://www.chrispforr.net/row2/chrisphil7/neocolonial/neocolonial.htm