[smartads] This post was longer, but for some reason it cut off 3 pages of notes that I did, plus some other information.  It all happen when I decided to my Internet Explorer my default browser.  It also caused a few other problems that were driving me crazy.  All the problems except this one seem to be fixed now that I changed back to FireFox.  It's too late to re-do what I had (it's 0025) and I'm about ready for bed.  I'll re-do the 3 pages tomorrow.  I'm going to attempt to put at least a couple of pictures in here.  That's one of the things that went wrong with IE.  I think IE should stand for "Idiotic Everything".
This post is going to have to be more words and less pictures I guess.  I am so far behind on my notes (at least 15 pages) that I need to do something to catch up.  I hate to have a post without pictures though.  I do have a few left on the camera I believe that y'all have not seen.  Grace left a few on there.  Her party was at the Marju Krisel Hotel & Resort, so when you see the pictures of the fabulous pool, that's where it is.
http://festivals.mindanao.com/2011/11/munato-festival-2011-street-dancing-showdown-notre-dame-of-glan/
Sultan Kudarat is a province of the Philippines located in the SOCCSKSARGEN region in Mindanao. Its capital is Isulan and borders Maguindanao and Cotabato to the north, South Cotabato and Sarangani to the south, and Davao del Sur to the east, and the Celebes Sea to the west.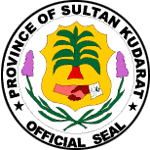 The name Sultan Kudarat given to the province was derived from a Muslim ruler, the late Sultan Muhammad Dipatuan Kudarat who begun to assert his leadership in the year 1619 and reigned the Sultanate of Maguindanao from January 1625 to 1671 A.D.
He was a virtuous leader who embodied the idea of basic unity, oneness and freedom among the diverse people scattered throughout its Sultanate. For this reason, he was considered as one of the National heroes of our country and for his honour this province was named after him.
Hit Count:  At 11:02pm (Saturday night) is 1,845,777.  That's 7412 hits since the last hit count.
It's Tuesday morning now (13 Dec) (see how far behind I am).  I was searching the Cebu Pacific website and found flights going to and from Cebu/Tacloban for only P88 per person, each way.  So for Lita and me it would be P88 x 4 (P352).  There is a web administration fee and taxes to add on to that, but it still came out to only P1,940 ($48).  That's still a sweet deal.
At exactly noon today we had a brown out.  It was only 5 minutes long, but that was long enough for me to have to turn the computer off.  I just left it off for awhile since I already went through all the trouble of taking it down.
It's 2:10pm now and Lita says it's my turn in LolyKat.  I guess so.  She's been taking care of it all morning.  It's raining now and it was really coming down hard for a minute or so.  I mean really hard, like typhoon rain.  It's almost stopped now.  It's not typhoon season (that's May thru November) but you can never tell around here.  (I did find out later that a typhoon was heading towards the southern Philippines and actually did some extensive damage).
http://www.panoramio.com/photo/1653176
Mar, Ludy and my favorite Marianne stopped by this evening.  We decided on a date that we will be going to Cebu.  Of course things change around here all the time, but right now it looks like we will be going on February 6th and returning on February 8th.  I was telling Lita about the "sweet deal" I found that I told y'all about in the 2nd paragraph here, but she doesn't want to fly.  She says that when the fares are so cheap, we have to fly in the non-jets, and she doesn't like those.  She instead wants to take the super ferry with Mar & Ludy.  We will all be driving (w/Mar) down to Ormoc and get on the ferry to Cebu from there.  It's going to end up costing slightly more taking the ferry, but it's okay with me.  I will be able to take more interesting pictures on the ferry than on the plane.  The trip from Ormoc to Cebu is 4 hours (versus probably 30 minutes on the plane).  I'm suppose to be retired and I moved to the Philippines partly because of the slower pace, so I should learn to slow down and enjoy my surroundings more.
Yummy!  I had chicken adobo to eat tonight.  I really like that stuff.
The latest update to WordPress has combined the media adding icons.  No longer does it have "Add picture", "Add video", "Add (whatever it was), it's all under one icon now.  When you click on it, you have a choice as to choice the file or drop the file.  I always wondered why they didn't have that drop file before, it would have made things a lot easier for me.  This post will be my third round with the new style, but I still haven't got it mastered yet.  I'm sure when I do, I will be glad it was changed, but right now the old familiar thing seems better.
http://www.skyscrapercity.com/showthread.php?t=1289925&page=4
Okay y'all it's Wednesday morning now (14 Dec).  I decided to get up around 0915 and then decided that I needed to take care of the 3 S's and brush my teeth all before I headed out to LolyKat, so I did.  By 10:00 I was once again out in the store hum drumming out an existence.
As I stated earlier, Lita is not fond of the planes with the "things that go around" as she says, so we will be taking the super ferry.  As I was thinking about that this morning, it got me to thinking about taking a ship to the US from the Philippines.  I wish I knew a place that I could get on a ship going anywhere in the US from someplace here in the Philippines.  I checked around a little bit, but I have been unable to find anything.  Even if it took a month to get there, I wouldn't care.  We both have already expressed our desire to take one of those 3-7 days cruises that they have a lot of here in the Pacific area.  I can see that happening in the Spring of 2013, if not a little before.  We don't want to go anyplace while it's cold in the area we will be visiting.  Right now though it looks like our best option for travel to the US is via Osan Air Base  in Korea.  Free travel from Korea to the US (mostly likely Seattle), then just pay for round trip from Seattle to Texas.  There is a regular 2 times per week flight from/to Seattle and Osan, so that shouldn't be a problem, just sign up in Seattle after we arrive.  I believe the sign up is good for 90 days and we only plan to be gone about 70 days.  I'll get more details on that later.
We just 'purchased' another order of Mountain Dew, Pepsi and Sting.  So far there has been no problem with us paying cash for the products, like I told Titing we would start doing.  I don't like getting credit from them to stock the store.  We already owe them enough for the past soft drinks.  That's one of the debts I'm always talking about, but we have been paying off what we can on that, when we can.  Speaking of the Pepsi though, I think I have neglected to mention something to y'all.  Although Titing and Neneng both run the company, it is in Neneng's name.  She is the actual owner.  Titing says he is like the CEO.  It's been working out great so far, since they have kept it on a low scale.  They certainly are not getting rich on that business.  I don't think I should tell you how much they are making on a case of soda, but I will say that it's less than the price of 1 soda.  Owning a business in the Philippines can be "taxing", so maybe that's a big reason why they keep it on a low scale.  I think that if I ever get in a position to do so, I will ask them about upgrading to more or better trucks and/or a wider delivery area.  They already have a large area, but with better trucks they could have more.  Not too long ago, their company (FranJessy) was named the best small Pepsi distributor on the island of Samar.  I did a little bit about that in this post.  (It worked.  I haven't gotten to the part where I tell y'all that I have been having trouble with this, but this one worked.  I hope other ones, not from just on this blog work also).
In case I didn't make it clear earlier, Ado has his multi-cab back, thanks to his mother-in-law.  He says that it is in good shape and is ready for an Ado Adventure (It worked again).  He also informs me that the areas that we had picked out before to travel to, doesn't need to be those places.  He says that anyplace in Calbayog and the surrounding area can be part of an Ado Adventure.  So if you have a particular place or two or threee that you want to visit around here, let me know when and where and I'll set it up for you.  I will tell Ado of the areas you want, get a price from him on that, then let you know.  If you like it, Great, I'll set it up.  If not, tell me what you think is more fair and I'll ask Ado for you.  Ado is a pretty fair guy though, so I'm sure the price that he gives will be very fair.  I need to go to the Page and update this information.
Salamat, Paalam