[smartads] I don't have many pictures again, but I will on the next post because it will probably be on Sunday evening or Monday maybe, depending on how I feel.  Sunday morning I will be going to Tacloban, at least I'm still suppose to be going as of now.  I'm still not sure who will be going with me, beside J.  It's either going to be Ramil or Lita.  Lita keeps changing her mind about going.
Useless Knowledge: The human heart rests between beats. In the average lifetime of 70 years, the total resting time is estimated to be about 40 years.  (so when if you die at 70 years old, your heart really only had 30 years of use)?
10 Apr – I did the hit count the night before.  It's been a few days since that so here's a refresher on that.  Last count was at 11:25pm on 9 April, and was 302660.  This was a relatively boring day, as was most of this week, so there won't be much information here.  Of course I've said that before, and I was wrong.  Maybe I will be again.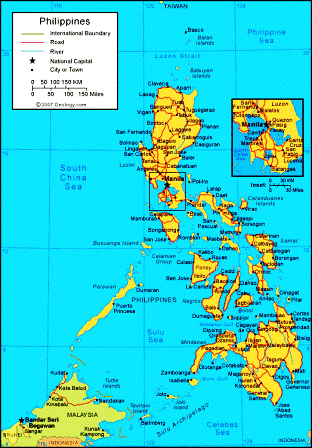 I did an 'unofficial' weigh in again today.  My official weight yesterday was 120.6 kilos and today it was 119.8 kilos.  Now if I can just keep that up until next Saturday, I should be good to go.  This is almost a full kilo weight loss in 1 day, so that is good for me.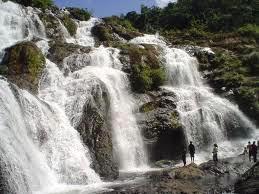 Precious stopped by today.  She felt like hanging out with me for a little while.  She'll come by while I'm laying on the bed watching TV and climb up on Lita's side of the bed, making sure to take her shoes off before getting one.  She'll start jabbering about something, of which I have no idea.  I'll just listen and interject something every once in awhile.  It keeps her happy.  After awhile she'll hear some of the kids playing or someone will call her, and she'll climb down and say "John, Bye", put on her shoes and go.
http://bestphilippineattractions.com/
The above site is probably the best, most complete site I have every seen of the Philippines.  It has a little bit of everything.  I haven't examined it enough yet to see if it is maintained, but the variety of things listed there is amazing.  I'm going to look it over and maybe remodel this blog a little bit to look more like that one.
11 Apr – Hit's @ 0000 = 306082.  I got out of bed this morning at 0748 because, well because I was tired of just laying there.  Not much of anything happen for the first half of the day, but around lunch time Neneng showed up, knocking on the bedroom door.  She was bringing me some orange chicken from Chow King.  She also brought Lita some halo-halo from there.  Chow King makes the best halo-halo according to Lita.  I think that while her and Titing were downtown, their natural niceness starting overflowing and they had to act on it.
I tried the "Alpha Kenny Body" on Lita and I eventually had to say it myself a couple of times before she understood what was going on.  I also tried the "I Love Fudge Eye Na" on her, but she got that faster than the other one.  It was still funny though.  You can actually figure it out when anyone says it, but it sounds better when a Filipino says it, I guess because of their accent.
Today is another boring day.  It's been so boring, it makes me tired and I have been taking a nap every day.  Usually there are days when I have too much to do to take a nap, and hopefully those days are not gone for good, but I don't mind being able to take a nap whenever I want to.  Like right now…I'm going to take a nap.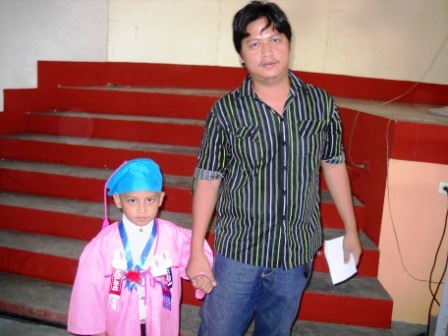 See that it's been about 2 1/2 hours since I typed that last sentence and you didn't miss a thing.
Unfortunately there also is nothing else to talk about for the 11th and the 12th is going to be more boring.  I can tell you that as of today, I am still looking forward to going to Tacloban this Sunday.
12 Apr – Found this website today:   http://homesicktexan.blogspot.com/ – You have to copy/paste it to view it because I couldn't get a link to come up.  Still don't know why it works on most but some I just can't figure out how or why they don't.  This website is pretty good, especially if you like Texas style recipes.  The one I saw that made me dig further was the recipe for cream gravy, plus some of the comments on it.  There are actually people that do not know what cream gravy is and there are also some that prefer brown gravy.  There was one comment about a lady that didn't know what chicken fried steak was until a friend introduced her to it, and now she loves it.  Another one about a fellow in San Francisco that questioned the 'white stuff' that came with his chicken fried steak.  I wonder if people here in my Filipino Family know what chicken fried steak is?  I'm going to be asking them and let y'all know.  If they don't, maybe I can get Lita to make them some.  She knows how to make the cream gravy from scratch.  I wonder if we can find decent enough beef to make the chicken fried steak?  All these questions I hope to have answers to in the near future, so keep reading.
LolyKat is just about finished being painted and repaired.  We still have to restock it though.  We hope to take care of part of that this weekend.  We're not exactly rolling in money, so we will have to buy the best selling stuff first and build from there.  Best selling stuff being cigarettes, Tanduay Rhum, crackers and peso candies.  Those Sky Flake crackers sell pretty quickly.  I myself use approximately 2 dozen of the 5 peso packages per week.  Of course we buy the ones I use separate from the ones we sell.  They have an onion & chive flavor that I like the best.  I use them in my stew usually, but sometimes I use the plain ones either to just eat or to put peanut butter on them.
I'm getting a little suspicious of J and Jascyl.  I think that they are starting to get pretty close.  I'll have to keep an eye on them to see what develops in that area.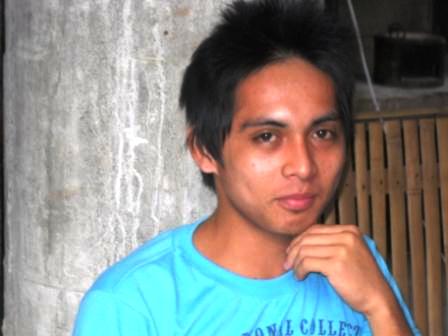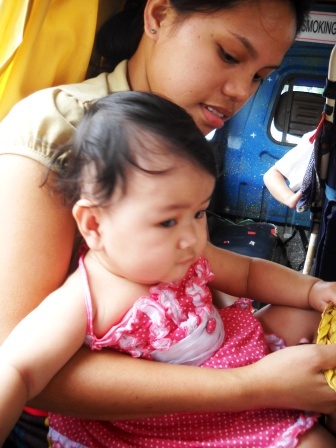 13 Apr – Hit's @ 0100 = 311432.  I didn't decide to inch out of bed until 0854 today.  It was raining again this morning.  This is only the second time since that 19 day in a row rain streak we had, that it has rained.  I don't mind a little bit of rain, in fact, I welcome it.
I talked with my sister Wanda this morning on Yahoo Messenger.  I got our son's phone number.  After she gave it to me I realized that….did I tell y'all this already?  These words I'm typing here seem awful familiar.  Sometimes when I'm doing a post from past days, I get confused and insert current day stuff.  Maybe I did this already, maybe I was just thinking it.  Anyway…I realized that the phone number is the cell phone number of the phone that we gave him a few years ago.  I'm surprised that they still have it.  We still have the two 40 minute calling cards to use by November 2011.  All we need to do is figure out a good time to call.  I'm not sure of  his work schedule.
Victor, Judith and Juvic stopped by for a visit again tonight.  This is the 2nd time this week they have been by.  I don't know why they came by, but it's always good to see them.  Judith and Victor Tagaloged (made up word) with Lita for awhile and then they went home.  I guess it wasn't too important or Lita would have said something after they left.
I reloaded Google Earth on my computer today because Titing came by and was asking me the address of our house in Texas.  I told him that the house is no longer at that location, in fact the lot is vacant now.  According to my father and sister, it is.  I gave him the address anyway.  After he left, I reloaded Google Earth and looked up the address.  I found it and Lita went to get Titing to show him.  The address I gave him, of course, is correct, but on Google Earth it has "776", when it should be "702".  They do say that the address is approximate, but I know that there are (well were) only 4 houses on the 700 block of our street.  Now that ours is gone there are only 3 and 2 of those are on the same property.  The highest number on the house there doesn't even get to 710.  So I wrote a comment to Google Earth to let them know of the error and I'm waiting for a response.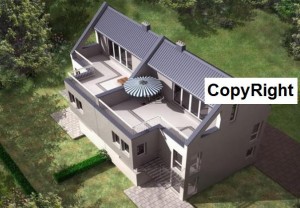 Well I need to find some decent pictures to put in here, since I don't really have any new ones.  I do have some pictures that y'all haven't seen, so I guess I'll put those on here.  Some of them are similar to ones I've posted already, but it's all I have for now.
Useless Knowledge: Kennedy was the name of a secretary who worked for Abraham Lincoln, while strangely enough, Lincoln was the name of a secretary who worked for John F. Kennedy.  (and that is not the only similarities between Lincoln and Kennedy either.  There are at least a dozen of them).
The 11 April of Philippine History below is disturbing to me.  That wasn't right to do something like that, but it really doesn't surprise me.  Also I wonder why 5 of the 7 places mentioned (including Cuba) are now part of the United States, but the Philippines is not?  There probably is an obvious reason, but I can' t think of it at this time.
Then right after that in the 12 April story they do something more sensible.  Americans sure are confusing.
Today in Philippine History
Photo credit: http://senatorvicenteyapsotto.blogspot.com/2008_01_01_archive.html
1899 – The Treaty of Paris by which Spain supposedly 'cedes' its former colony, the Philippines, to the imperialist United States is ratified by the US Senate two months after the Philippines-American War (1899-1914) was deliberately precipitated by the American military; historians would later learn that the United States Congress decided to go to war based on a fraudulent claim that Filipinos began attacking American soldiers in Manila as part of the vile "prearranged plan" by the U.S. military to instigate a war by implementing the secret orders made by regimental commanders to bring about conflict by firing the first shots at native soldiers trying to cross Sta. Ana bridge in the bid to trick the U.S. Senate into approving the Treaty and, thus, secure funding for military operations to annex the Southeast Asian country; less than a year earlier, the combination of Filipino revolutionary forces and, to an extent, the resulting Manila blockade (following the Spanish-American War), had effectively wrested control of the archipelago from the Spain; most unfortunately, the Republican administration of William McKinley has begun steering the US towards an imperialist course of overseas expansion that would victimize not only the Philippines but, as well, Guam, Puerto Rico, US Virgin Islands, Northern Mariana Islands, American Samoa and, for a time, Cuba, during the early part of the 20th century.

Photo credit: http://www.revolutionintheair.com/histstrategy/forbidbk.html
1899 – Gen. Licerio Geronimo y Imaya appoints a foreigner, Arthur Howard, as a Captain of Infantry of the Philippine army and orders his forces, as well as civil and military authorities, to accord the new captain the respect due his rank 21/1 months into the bloody and protracted Filipino-American War (1899-1914), Geronimo's division, his Tiradores de la Muerte (Sharpshooters of Death) troop in particular, will be responsible for felling imperialist American Gen. Henry Ware Lawton eight months later during a historic battle in San Mateo, then wholly part of Rizal province; Howard, said to have been a  deserter from the enemy American ranks,  supposedly trained the Filipino snipers that will tenaciously and courageously kill Lawton, the highest-ranking Bald Eagle military officer killed in action by freedom-fighting Filipinos;  the invading Americans would later appoint Geronimo to the Philippine Constabulary [read:imperialist police force] after a number of U.S. officers found Lawton's killer to be "the most honest, straightforward native that they have ever known"; the Phil-Am War was precipitated by the vile  American soldiers' shooting at some Filipino soldiers crossing the Sta. Ana bridge in Manila on secret orders from  U.S. regimental commanders who were implementing imperialist U.S. President William McKinley's 'pre-arranged plan' to blame the hostilities on the Filipinos so as to push their Senate into approving the Treaty of Paris and, thus, allow the military funding for the annexation of the Philippines; the army and guerrilla forces of the fledgling Philippine Republic will eventually lose to the North American imperialist and future superpower U.S. that set its sights on the Southeast Asian nation for its rich natural resources, including very fertile plains and valleys and "mountains of coal," projected potential markets and its strategic position in the Pacific.
Photo credit:  http://www.yonip.com/archives/history/Licerio%20Geronimo%20map%20in%20background.jpg
Filipino soldiers in the plaza of Malolos