[smartads]
The beginning of another rainy day in Calbayog.  I've got a few notes and they should be plenty for a decent post.  I really just wanted to get a post out as soon as possible so y'all won't forget about me.  We've got people coming and going around here, mostly going these days.  Here's the rundown on all the happenings.
4 Nov – Samantha left this morning to go back to Australia.  Of course there were many tears again.  She didn't really want to go and tried her best to stay, but being on 3 years old, she didn't have much say in it.  She did bring her mommy and daddy with her (Juvic & Neil), so she should be alright.  They are suppose to be back in March for Poppa's 94th birthday.  I hope so, but we'll have to wait and see.   I saw some pictures of Samantha at Mall of Asia later in the day, because their flight was leaving late, and she looked happy again, playing.  Oh, the complex life of a 3 year old.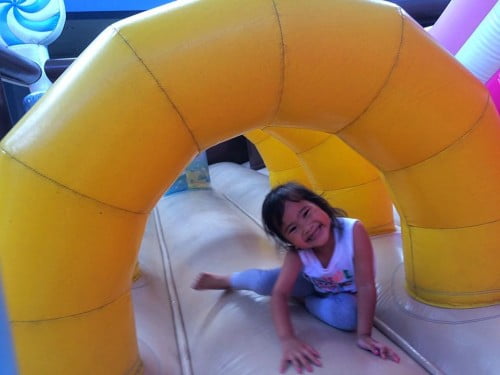 5 Nov – I saw a message on Facebook from Juvic.  They made it home safely, but the flight was really bumpy as they got close to Sydney.   After they got back safely, she sent a video of what they had to fly through to get back.  Here is a link to that Facebook video:  Sky News Video – Cloud Tsunami.
6 Nov – Normally we get a lot of rain, but not much with the thunder.  Today was an exception.  Although the rain wasn't a downpour, there was a lot of thunder.  I even thought about turning the computer off for awhile there, but I didn't and I didn't regret it either.  No problems with the computer.
Today I discovered a TV series that I never heard of before.  It's one from the US and I'm not sure if it's even still running.  It's called "Stitchers".  I've seen the first 5 episodes and I liked them all. I think there are only like 10 episodes, maybe 12 in Season 1.  There is not a Season 2 listed, so that's what's got me curious on if it's even still on TV.  Anyone know?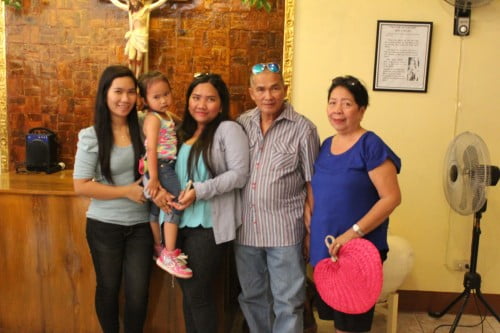 Well I was going to put things that happen on 7 Nov too (that's today), but the day is not over yet.  It's only 4:30 pm at the moment.  I'm sure something else will happen today (I hope all good) so I'm going to wait on that one and do another post soon.  There is some good stuff that happen today.  Well good as in lots of information.  Some of it is good and bad, some good. At least none of it is 'all' bad, at least not yet (knock on wood).
I like to try to give out as much information as I can that I think is or could be useful to others, especially about Calbayog.  I found a story on my Facebook about S&R Bed and Breakfast and it was a nice looking page about S&R, so I decided to put the link here in case anyone wanted to check it out.
In case you haven't figured it out or didn't even think about it, the title of this post is named that way because although a lot of this news is sad, it's also happy because everyone is okay.
Salamat Y'all