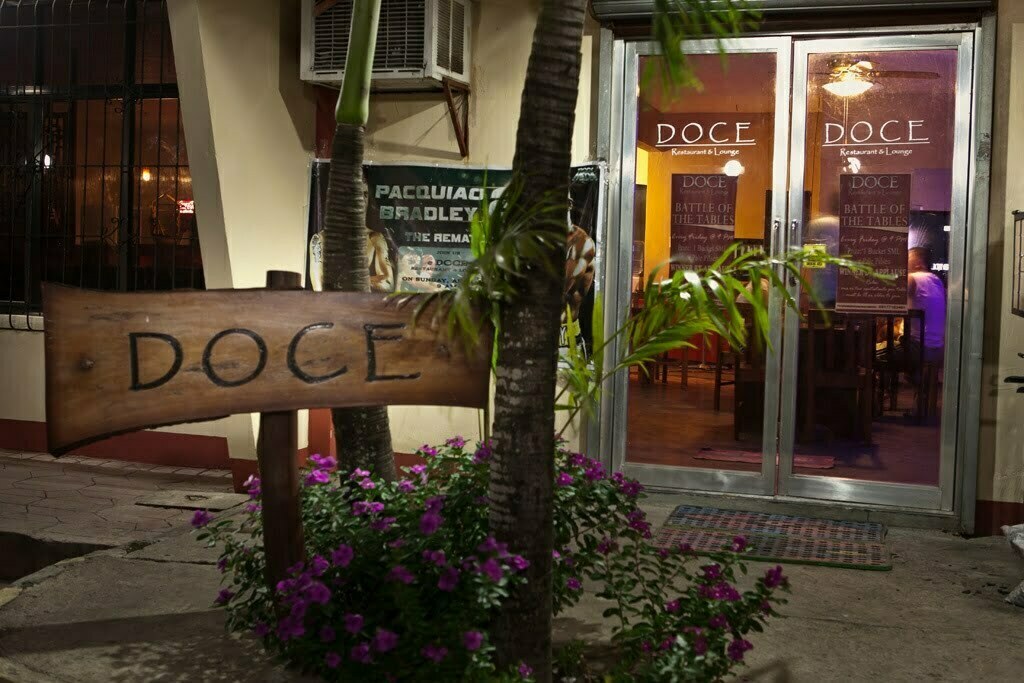 [smartads]
I'm slow again on getting some information out.  I've got a span of from 21 Jan – 11 Feb to get out.  Several things have happen between then and now, I've just been too busy and too busy being lazy in the typing department.  I've also been trying to build up my UJ Space A Info blog because 'maybe' I will be getting it in the mainstream and off the free WordPress platform soon. I want to put a few advertisements on it and I got approval from Blogsvertise, but the code doesn't seem to work.  I'm thinking it's because it's a free .com site.  I contacted them to let them know the code doesn't work, but I have yet to hear back from them.  The code works fine on this blog.  So anyway, right now I'm waiting on Rich, my database manager in San Antonio and the people at Blogsvertise to move forward with that.  In the meantime, I'm trying to update the blog to 'beautify' it.  Some of the posts look good while the others are still the old way with lots of links that are not clear.  Working on it, it just takes awhile.
Play-Doh
Early afternoon of 21 Jan Samantha showed up in the computer room.  She wanted to watch Play-doh videos.  She's been doing that quite a bit often so I'll be glad when she gets out of the play-doh phase.  She usually does the same thing when she comes in.  She'll sweet talk and gesture for me to pick her up and sit her on the desk.  She likes the way that I do a little bounce, bounce, bounce when I sit her down.  After she is settled she says, "Play-doh please".  Hard to say no to a 2 (almost 3) year old when she is being sweet.  So I'll endure the videos for sometimes up to an hour.  I let her pick whichever video she wants from the list showing and she seems to enjoy most of them, but will get me to change it if she does not like it.  So today when she came in, she had like 6 pieces of candy with her.  Before I got her on the table I asked her for 1 piece of her candy before I let her watch the videos.  She likes the videos, but she likes her candy more I guess.  She just said, "No", shaking her head.  I couldn't convince her and after me trying about 3 times, she just left.  Maybe I should be sure she has candy before she enters the computer room all the time.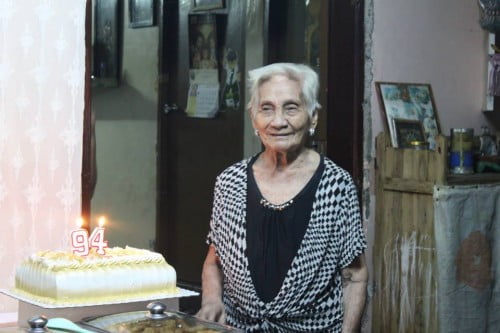 Sad News
Very early this morning, around 0200, Ludy's mother passed away.  She was a very nice lady and for some reason each time I saw her, she smiled.  I don't know if it was because she was glad to see me or because I reminded her of something or someone in her past, but it didn't matter.  As long as she was smiling that was all that was important to me.  I didn't get to see her too often, but she will for sure be missed by a lot of people.
Void Area
At this point of the month, I really got lazy in note taking, plus not too awful much was going on.  We had a few more of the dreaded brown outs (knock on wood), some lasting only a minute or so and some lasting an hour or two.  Also in this time the water has turned off because of a break in the water line being repaired.  Our water was off for about a week, but on 24 Jan it started trickling back on.  It was all brown to start out with, so I waited about 3 days before using it again.  We had 2 55 gallon plastic cans full of water for washing and cleaning. We always buy our water anyway and had plenty of that to last.  I didn't get back to taking notes until 7 Feb so that is where I will pick up at.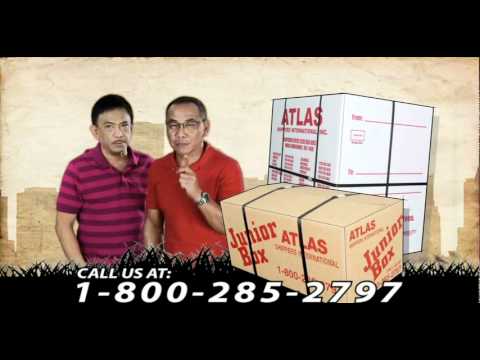 Balikbayan Box
Finally!  The balikbayan box that we sent to ourselves from Texas arrived.  We sent it in late September and it got caught up in some big problem in Manila with customs.  Not just our box, a whole shipload is what I was being told.  Anyway, it's here and already unpacked.  I now have plenty of jalapenos.  We sent 8 cans to ourselves, but as of today, we only have a little over 6 left. Lita gave one can to Titing and we consumed  most of another one.  My 24 packs of chicken flavored Ramén noodles made it too.  My new mouse that my mother bought for me was in there and it arrived just in time.  The day before, on the 6th, my mouse's left click stopped working.  I have been having problems with it lately, but it totally quit now.  The mouse my mom got is shaped like a little car.  I don't know what kind of car it is, but she got it from Avon.  I also got some packages of chicken noodle soup in our box, along with some CDs and some papers from the trip that I was collecting for my Space A blog.  I'm sure there was plenty of other things in there, it was a very heavy box, but most of it was stuff that Lita wanted.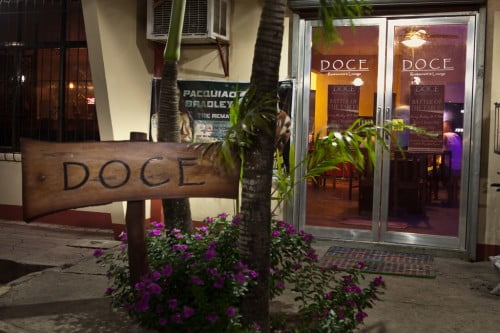 Doce
A couple of notable things happen today, 10 Feb.  First I got a visit from Gary Corell and his wife.  I don't even know her name, but Lita does.  Lita is sleeping right now, so I'll pass one the name. Whatever her name is, she's a nice lady.  They were looking for a place to get a good hamburger, but I don't know of such a place in Calbayog.  I suggested pizza at Doce and they decided to go with that.  They were also looking for some vegetables so I decided to bring them by Andrews house for that.  They invited both Lita and I for pizza, but Lita didn't feel like going. She is about over a little problem and I guess she wanted to stay at home at least one more day to try not to aggravate it.  So we stopped by Doce for pizza and they order 2 family sized ones.  A pepperoni & sausage and a combination.  Of course Doce is a bit slow on the pizza making, but it still has delicious.  The pepperoni & sausage was a little bit over cooked, but it's the way I like it.  The ones paying still ate it, but liked the combination better because it was cooked right.  I ended up eating most of the 2 combined because they don't eat so much.  Not complaining though.  That was around 1 pm and it was the last time I ate for the day anyway.  I brought them by Andrews house next, but no one was home.  I'll get them to communicate with each other to get an order of veggies in.  At least they now know where the lives.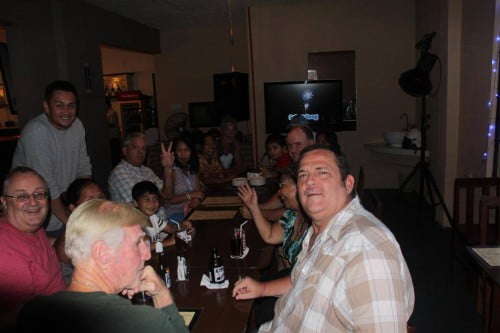 The other notable thing for today was that we got our newly painted tricycle back from the shop.  We got it painted a bright yellow, instead of the dull yellow it was.  I understand that all the tricycles that are used for the transportation business here, should be yellow.  Otherwise I would have gotten a different color.  We also had our names put on the front "Lita & John".  Plus on the back it now says "Jackson".  We have 2 Philippine flags on the back and 1 American flag in front.  I think I'm going to take the American flag down though because it makes me think that others think I am boosting about being an American.  It also makes me feel like a target when I'm riding in there.  I have never had any kind of problem since I've been here, but I know that there are wicked people out there gunning for Americans for no reason other than them being American.
I only have a couple of more items in my notes, but I'm going to save them for next time.  I'll let you know how the party went at Randy's house and our plans that we have for Valentines's Day coming up on Saturday.
Salamat Y'all