Pizza Shuttle to GPO Mall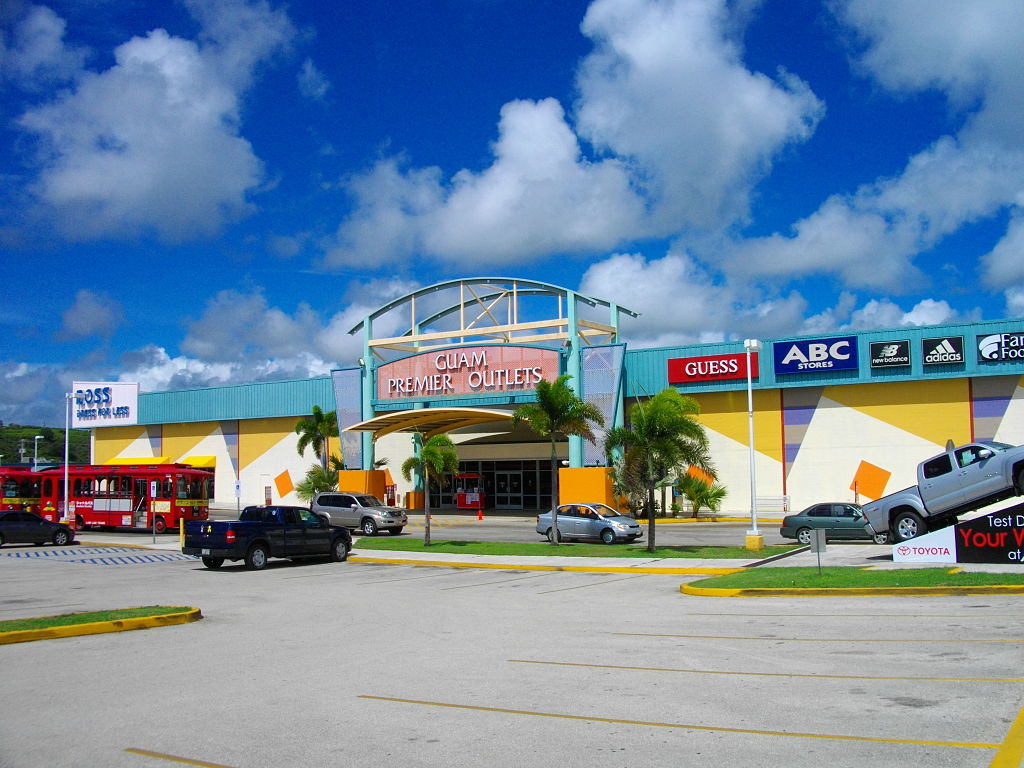 [smartads]
So we were upstairs in our at the Days Inn Guam taking a nap.  I had pretty much wore myself out walking, and I'm not quite done yet.  If you want to read the last post to know or to remember what the walking was all about, you can check it out HERE.   On advice from a friend, I will be trying a new format for my posts.  Supposedly it will help within the Google searches and rankings.  I hope so.  I'll have to start making my keywords exact too.  I've been putting Philippines and Calbayog, plus a couple of other things on every post whether I mentioned it or not.  I figured since it was a post in a Philippine blog, it would be okay.  Now I'm told I'm probably just hurting myself in the rankings.  It sure couldn't hurt to try something because I sure don't get very much traffic it seems.  Let me know what you think of this new format please.  Also, besides the hotel, I didn't take anymore pictures until we got to the base.  Starting next post I should have pictures for all the other posts until I finish this little adventure of ours.  If there is not a link under the picture, then it is one of mine.
Ordering the Pizza
After the long nap and some computer time downstairs, it was about time for supper.  Lita decided she wanted pizza and wanted it from Dominos.  Fine by me.  Pizza would go good with the beer that I bought and is now in the refrigerator getting colder.  She just decided on pizza because I had just mentioned to her that I saw the Dominos delivery guy in the lobby.   That was good for me because it would be a good time to drink that Miller Genuine Draft (MGD) that I just bought at the Circle K.  So we decided what we wanted, it was a double cheese, 1/2 sausage, 1/2 Canadian bacon and jalapenos.  I didn't call to order because I had to go pick it up anyway, because I'm too cheap to pay the delivery charge when they are not that far away.  Besides I wanted to see if there was any 'specials' even close to what we wanted to order.  As I'm walking I noticed that there is a Papa John's pizza a lot closer, so I go there to see what they have.  After looking over their menu I see something that is pretty close and it is $14 for a medium and $18 for a large.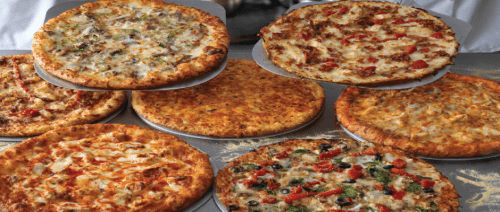 Pizza Problems
When I went to order however, they did not have any Canadian Bacon.  Well that part of the pizza is for Lita, so that is a must to have.  I decided to skip on that and continue on down the road to find the Dominos. I found it.  It is hidden behind a Denny's.  The entrance door is in the back of the building.  So I'm in there looking at the menu and notice that they also have something close to what I want, even closer than Papa John's.  Also they have Canadian Bacon here and it is less expensive. So I placed the order.  A 'large' pizza to our exact specifications for $14.  We couldn't eat all the pizza, but got close.  We had 2 pieces left.  I gave one of them to the desk clerk downstairs.  She said she didn't mind the jalapenos at all.  The final piece I had for breakfast the next morning, right before I started writing more notes for this blog.
Transportation Problems?
So it's Saturday night and while on the computer I see the Space A schedule for the next 72 hours.  It looks like we will not get out on Monday afternoon, after we get her ID card updated, but we maybe be able to get out on Tuesday.  I called Andersen AFB billeting office, but they had no vacancies.  The hotel on base is $56 versus the $89 here at the Days Inn.  We had no idea how long it would take to find the ID section on Andersen anyway.  At least I found a way to get there.  When I say 'get there' I mean all the way to the ID section, not just to the base. You see our previous plan was to take a taxi to the base, about $50, but they are not allowed to go on base, just to the front gate.  The problem with that is, there are no on base taxis at Andersen.  That means that most likely we were going to have to walk from the gate to where ever the ID section is.  Like I said, that's the old plan.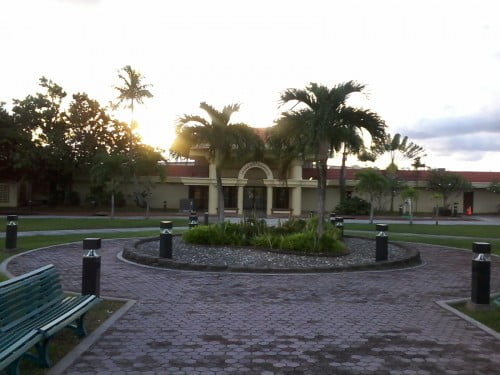 Shuttle Service
New plan came about because I found out about a shuttle service that can actually get on-base (both the US bases) and drop us off right in front of the correct place.  The total price of this trip will be $45.  The name of the shuttle service is SSAM Shuttle. The SSAM stand for Soldier, Sailor, Airman, Marine.  It was started by a Base Commander that wanted for his troops to have a way to get home after a night of partying, without risking a DUI.  They do not have very many people driving for them, so it's good to call well ahead of time to schedule a pickup so there is a better chance of it happening when you want it to.  I called the day before and I got lucky because a lady, who is not normally one of the drivers, was working to replace someone that wasn't there.  Anyway, call as early as you know if you need them.  Also be sure to call to cancel if you no longer need them.  Their phone # and e-mail are at the link.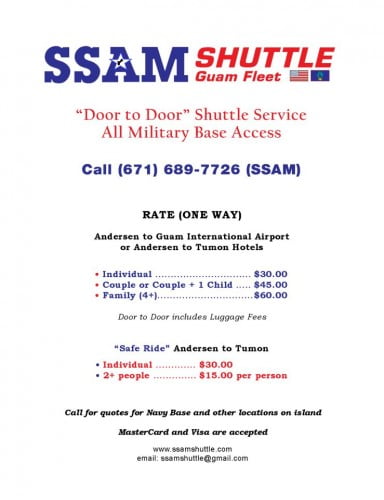 Back to GPO Mall
Sunday was not a very active day, but I did go back to GPO Mall.  Same deal with the hotel shuttle, I can realistically only go one way, unless I have a long time to wait.  This time instead of walking there and riding back, I did the opposite and rode there and walked back.  I just went to get Sunday lunch.  I stopped by Subway again for me and KFC again for Lita.  This time instead of the Italian BMT, I got the Turkey Breast and Ham.  For Lita I got 2 chicken wings with rice.  The rice is strange looking, it's red.  It looks kind of like Spanish rice, but not quite. It also does not taste like Spanish rice.  Spanish rice is better in my opinion.  While I was walking home I did stop at the Circle K and bought 1 more bottle of MGD.  One bottle cost $1.79.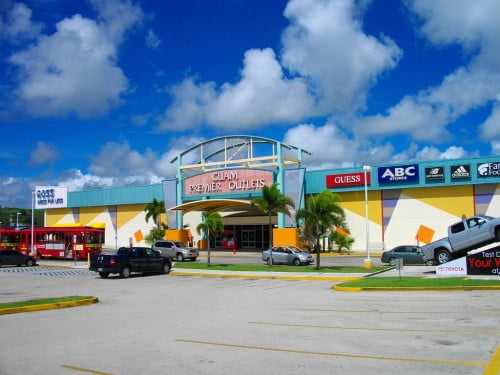 http://en.wikipedia.org/wiki/Guam_Premier_Outlets
What to Expect in the Next Post
The next post will have us finally heading to Andersen to get her ID updated … we hope.  It will be our first time on Andersen obviously since it's our first time on Guam.  Also I will be letting you know how things went at the ID section.  Was it crowded and took a long time?  Did we have any problems not being from the area?  If we do get the ID, and get it today, how long will it be before we can Space A out, heading to Texas?
Salamat Y'all