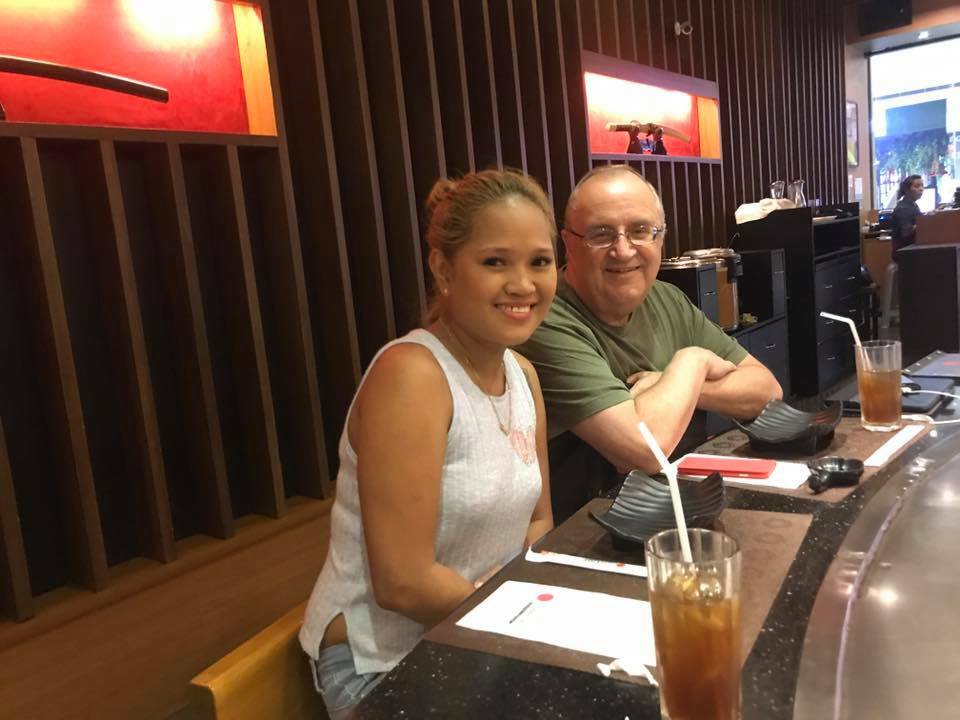 [smartads]
Definitely, I have been extra lazy and have not posted anything for awhile.  Sorry about that.  It was another one of those times that it seemed like no one was reading anyway, so why bother.  It takes time to do these posts and my ads don't get clicked on very much, so it had me depressed.  I mean, no one has donated … ever and the number of ads clicked is minimal, sometimes non-existent.  So why bother?  I try to find inspiration in the fact that it is enjoyable to some people, that's the only thing that keeps me doing as much as I do.  I'm going to continue, but you may see some shorter posts from now on.  Maybe not having to do all that typing and editing will help me continue on.
—
My feature picture is of Jen & Gary Beaudean.  We stayed at their house while in Angeles.
—
Here is part 1, in case you've forgotten or haven't read it yet:  Journey into the Unknown – Part 1
—
The next morning (Friday) I texted Jen that I needed a phone load.  I didn't know if there was a place close to her house or not.  She was at the hospital with her niece, watching her.  She got me a P100 load and I just paid her back when she showed up to take us to the terminal.  Since there were no scheduled flights that we could tell from the schedule, Lita decided she didn't want to go.  I told her she should go, just in case came in that we didn't know about.  She still said no, so just Jen and I went.
Upon arrival, I signed in.  I walked the approximately 1/8 of a mile to Haribon terminal.  Jen could have driven me there, but she had forgotten her driver's license at the hospital and they would not let her through the gate without it.  
Once at the terminal I discovered that Mr. Corrigan no longer works there.  He is retired and in South Carolina.  The new guy's name is Brian.  I forget the last name.  He seems like a good guy and definitely someone that goes strictly by the Space A rules.  
After talking with Brian for a few minutes, I found out that if I was ready to go 'right now', he could get me on a flight to Guam.  However, no wife, no flight.  It figures.  Oh well, we can only do what we can with what we have.
[smartads]  
Fortunately, on the schedule for tomorrow (Saturday), there were 2 flights.  On for Kadena with a roll call of 1000 and the other another Guam flight, roll call at 1300.
This also was a new thing for us.  The flight for Kadena, we did not even compete for.  That's the first time we did not compete for a known flight that was going our way.  The reasoning was that we really wanted to go via Guam instead of Kadena.  We have friends in Guam that we could stay with.  They have been asking when/if we will be coming by. Also, Brian said that the chances of getting out on the Guam flight were good.  Of course, not guaranteed, but good.  I also figured that the Kadena flight would weed out other passengers that didn't care where they were going, just as long as they were going.
In case we messed up and could not get on the Guam flight, there was another flight scheduled for Sunday, 0800 roll call, going to Yokota AB.  It also was not on the original schedule.  Yokota is a nice base and easy to get around on.
So did we get on that Guam flight?  You will have to wait until the next post to find out.  I promise it will not be as long a wait as this post was.
Salamat Y'all