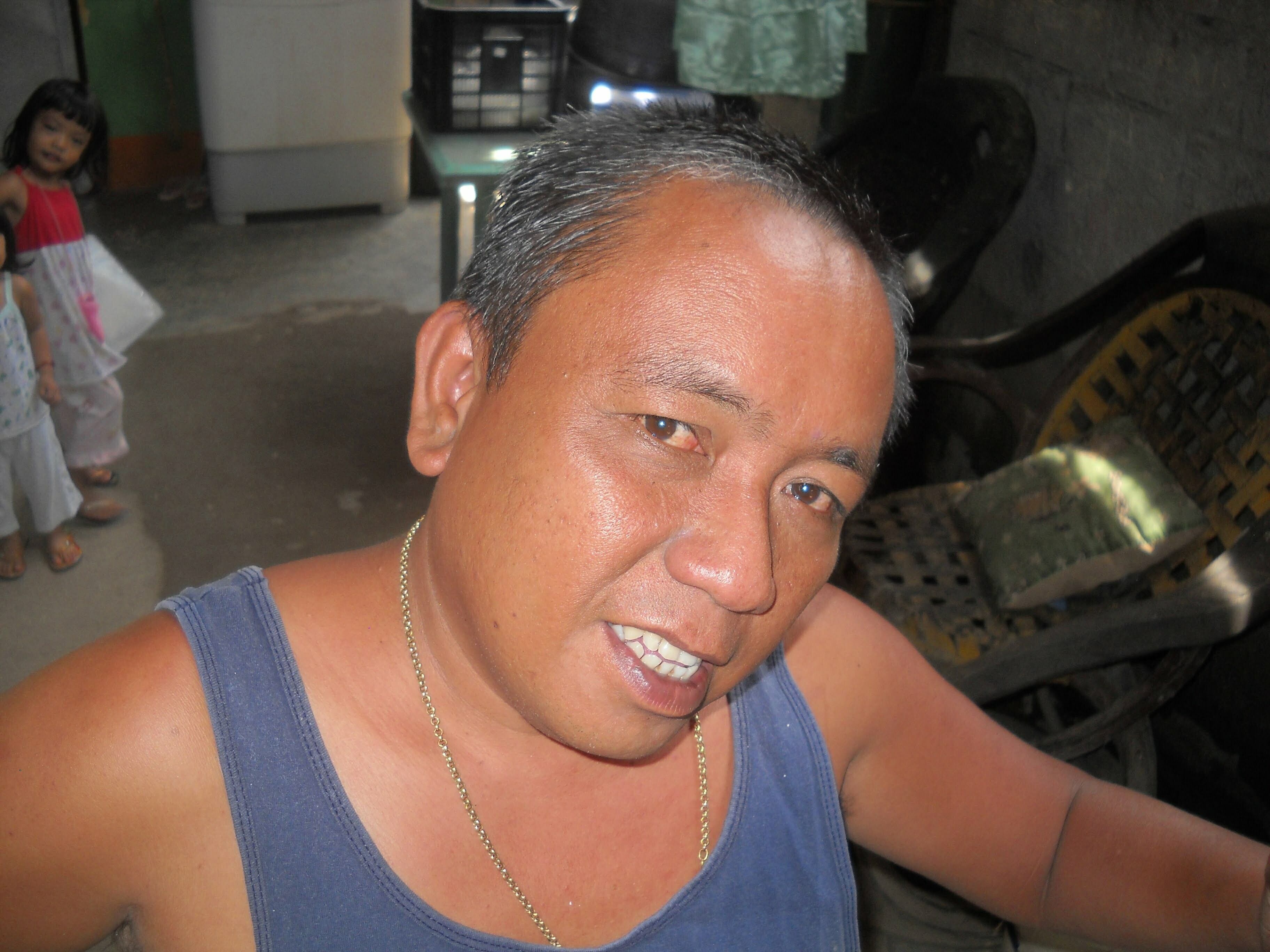 [smartads]
On the 16th of June it was cousin Fransciso's birthday (Titing).    He finally made it to 50 years young.  It was his birthday but I felt like I was the one that got the presents.  I say that because my wife, Lita, made some of my favorite foods for the party.  She made some of the famous chicken dynamite.  Not the sticks (although those are good too), but the ones with chicken, peppers and bacon.  We would use cheese also, but since we have to fry it, it makes a mess in the pan.  It's okay, I don't need the extra calories from the cheese anyway.  Besides, she used the cheese in the next item of some of my favorites … enchiladas.  It was actually the first time she made the homemade tortillas and the came out really good.  She said it was a lot of trouble so I don't know how many times she will do it, but I sure appreciated what I got.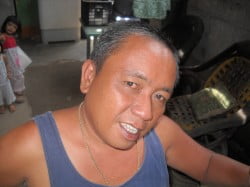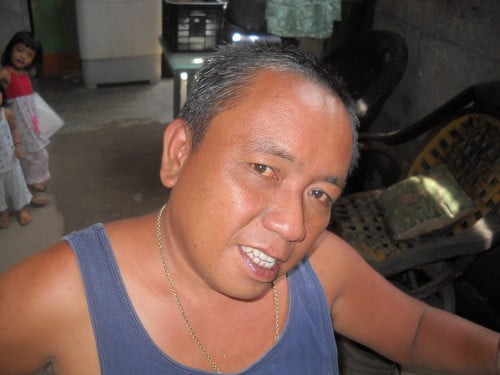 The party was late, but just about the time we got started Randy and Terri showed up.  He was there to bring a music CD that he compiled for me.  I put the songs on the computer and then I filled it back up with a lot of songs that I have on my computer.  Anyway, since they were already here, we invited them to stay.  He loves the chicken dynamite also.  Actually everyone that has tasted those, that like spicy, liked them.  I had a case of beer and a bottle of Jose Cuervo to drink.  I didn't know I was going to have to share, but it turned out okay and we even had a few beers leftover and like 1/5 of a bottle of tequila.  For the tequila we actually had the big yellow lemons instead of having to use kalamansi (the small Filipino limes) or orange slices.  The lemons we bought at the fruit stand on Rosales across from Metro Bank.  They were 3 for P100 or about .75 each.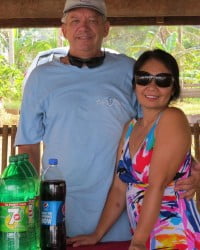 Just a few day later, on the 19th, it was cousin Marciano's birthday (Mar).  We didn't have a party here for him, probably because he doesn't live in our compound.  They did have a party at his house, but I guess there were plenty of people there because he brought the food to us at home.  Filipinos do that often when they have parties.  I assume it's some type of Filipino tradition, they have so many of them.  I don't know all the food that he brought, but I know I got some roasted chicken.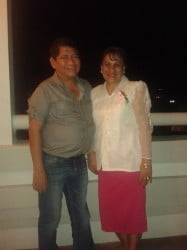 For this part of the post I should be telling you about Robbie's new food stand out front, but I already did a story on that.  I did a guest post on Randy's blog.  If you want to read that story please go to: Retired in Samar – One More Food Stand.  Randy has actually been here since the story came out to sample the food.  He said he liked it and, if you know Randy, if he didn't like it, he would tell you.  So I encourage you to at least come by and give it a try if you are in the neighborhood.  If you don't like the food or don't feel like eating, well we can always have a beer or two, sit and just talk for awhile.
Salamat Y'all