Our Long, Short Space A Trip 3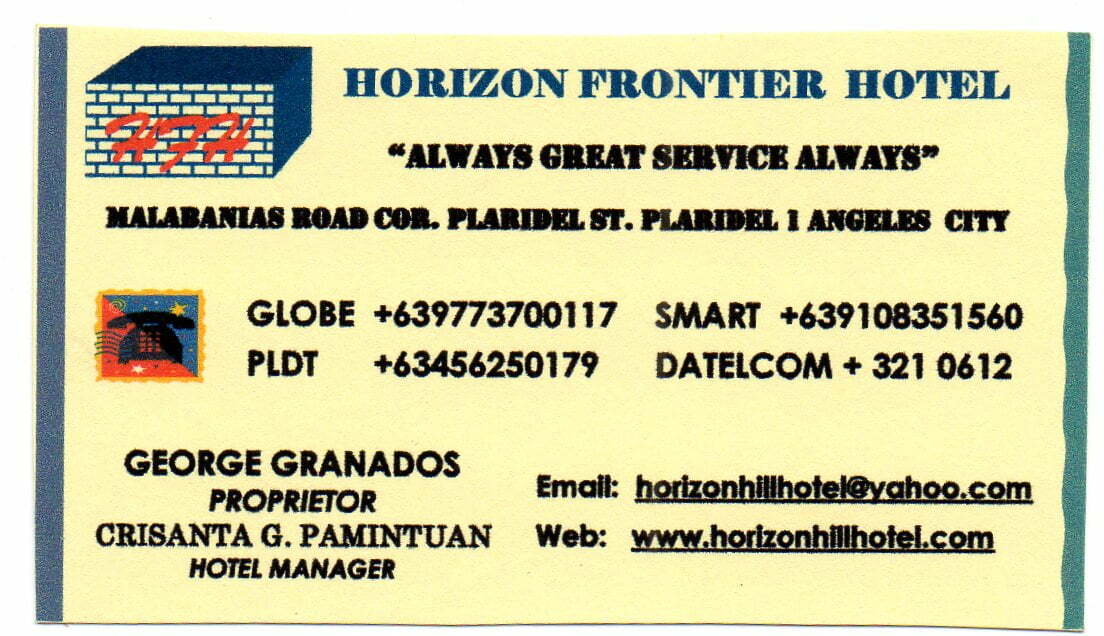 [smartads]
Finally we made it to our hotel, the Horizonhill (soon to change it's name to the Horizon Frontier).  We got one of the newly renovated rooms, so we were feeling good.  Lita likes to be on the first floor so she won't have to climb the stairs.  There is no elevator, but there are only 2 floors.  The restaurant is open from 0800-2000 and it was only like 0630, so the ham & eggs would have to wait.  No problem.  I was feeling a bit dizzy and determined that it must be because I have not taken my medication in 2 days AND I've only had about 2 hours sleep in the past 2 days. I guess I was right.  I took my medication, took a 3 hour nap and all the dizziness was gone.
I had my ham & eggs around 1030 and now it is like 1400.  Nothing much to do at this point except wait until after 1700 when the new flight recording will be updated.  The schedule was showing a flight at 1200 tomorrow, but with a typhoon or two in the area, and between us and our destination (Japan), then that flight could be postponed or even cancelled.  When I did call at 1800 it still had the same noon schedule on there though.  I took that as a good sign that the typhoon must not be going to affect the route.  At that time we scheduled a taxi to pick us up at 1100.  I always like to leave about an hour before the scheduled roll call.  The taxi from the hotel to Air Force City is P350 (almost $7.50).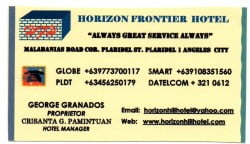 The next morning we had our breakfast around 0900 (ham & eggs for me again).  I checked out flights from Kadena, where we hoped to be soon, in case we made the flight.  Actually there was not much happening from Kadena that would help us, except the Patriot Express (PE) heading to Yokota.  We headed for Haribon terminal anyway, but then we ran into our first problem.
Remember earlier when I said that I am not known for my common sense?  Well that common sense sure would have come in handy today.  When there is a typhoon in the area, always, always, double check the flight information.  The flight for today was cancelled.  It seems that we and one other guy were the only ones that did not bother to check for a new recording. No more flights for the day.  The flight for tomorrow will probably be cancelled too.  If I had just checked before leaving the hotel, we could have saved P700 (round trip taxi).  Lesson definitely learned.  I won't be happening to me again.  Dave (Corrigan) said that the next probably flights will be Sunday and Monday. Today is Friday.  A C130 is scheduled for Sunday and 2 C17s are scheduled for Monday.  Maybe the schedule out of Kadena will be more promising by Sunday or Monday.  Regardless of said schedule, I will be calling every evening after 1700 and every morning after 0730.
Joyce, the hotel manager, was happy to see us and glad that we would be around for at least a couple more days.
When will we get out of Clark on a Space A flight?  Will we?  I will continue our little adventure in the next post.  Please stick around to see and please comment and ask any questions for what you've read so far.
Salamat Y'all