Our Long, Short Space A Trip 12 – The End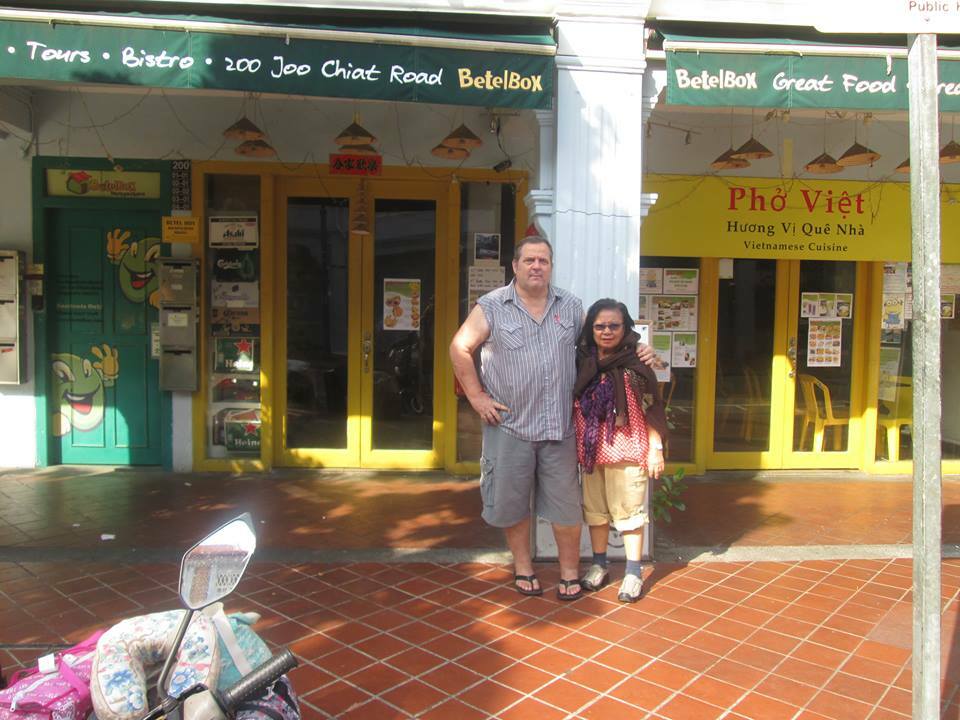 [smartads]
Finally getting to the end of our journey we find ourselves in Singapore.  It is our first time in Singapore, so we are really pretty lost.  Thankfully we met a pretty nice guy named Harry Judge that has been to Singapore many times (20+).  He's been there so many times he knows the people at the terminal and they know him.  The lady that I spoke with in Sinapore was a very nice lady.  She answered my questions I had about the Space A schedule between them and Yokota AB in Japan, which is normally the only place that they have flights.  I was sure to write that information down.
They have computer to use at the terminal, I think there were 3 of them.  They were having an internet problem when we arrived though and had some technicians working on it.  We needed to make some airline reservations and it's usually less expensive to do that online.  We were hoping to use either Tiger Air or Cebu Pacific because they are the only airlines I saw from Singapore going to Clark.  Air Asia and JetStar also have flights to the Philippines, but only to Manila.  Anyway we could not use the computers so decided to head for the airport and see if they had computers we could use.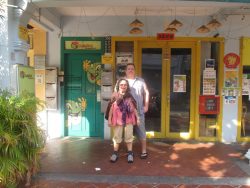 They do not have computers for you to use until you are already through security.  That does us no good.  So not wanting to pay the higher prices for the tickets and also wanting to see a little more of Singapore, we decided to spend the night.  We were going to spend the night in the terminal at first, but Harry said he knew of a hostel that he has used quite often.  We did eat at the Burger King before we left.  Neither Lita or I have ever stayed in a hostel, so we figured, "What the heck".  It was only like $17 each per night, although all you get is a bed with a community restroom.  We took a taxi there and I don't remember the price, but it wasn't so bad.  The city is beautiful, with flowers and trees all along the highways.  The taxi driver was very helpful pointing out different things, just giving us a little tour.
Upon arrival we had to press a button to get them to buzz us in.  Of course there were stairs since we had more luggage than we normally do flying Space A.  Lucky enough the 'mixed' bedrooms were at the first landing we came to and that's where we would be staying.  I believe the next landing up was all females and the next after that all males.  The day room, where most people hung out was pretty nice.  It had its little kitchen, which is where we would get our free continental breakfast, some couches, chairs, a pool table, a TV and some coolers with food and drink in them.  They also sold food items and other things at the front desk in there.  The name of the hostel is Betelbox.  It also had a nice Vietnamese restaurant right next door.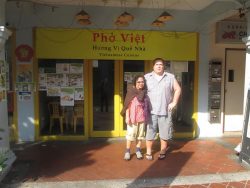 They didn't turn the air conditioner on until 7 pm, but that turned out to be okay.  They also had a fan, but only 1 for the whole room.  It was pointed away from us during the night, but it was cool enough for us.  There are bunk beds there and Harry and I got one (him on the top bunk) and Lita was right across from us on the bottom bunk.  We were the closest to the restroom, which was good for Lita because she frequents it during the night.
The next morning we used the computers in the day room to get our flight reservations.  The first 30 minutes per customer is free and after that you are charged in 30 minute increments.  I got it all done with the 30 minutes though and even a little Facebook time.  After our little breakfast and a game of pool (which I lost), we decided to head back to the airport and hang out there.  They have a Subway at the airport with pretty reasonable prices.  We exchanged a little bit more of our pesos to Singapore dollars first.  There are several exchanges places around there in the terminal.
We hung around, walked and talked until we were able to check in.  It was still several hours until our flight, but at least we were at the right gate and all the long walking was over with.  Lita hates walking.  Me, I walked around some more after getting Lita settled.  I found some of the computers they were talking about and did some more Facebook and fantasy football time.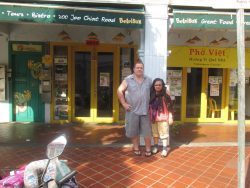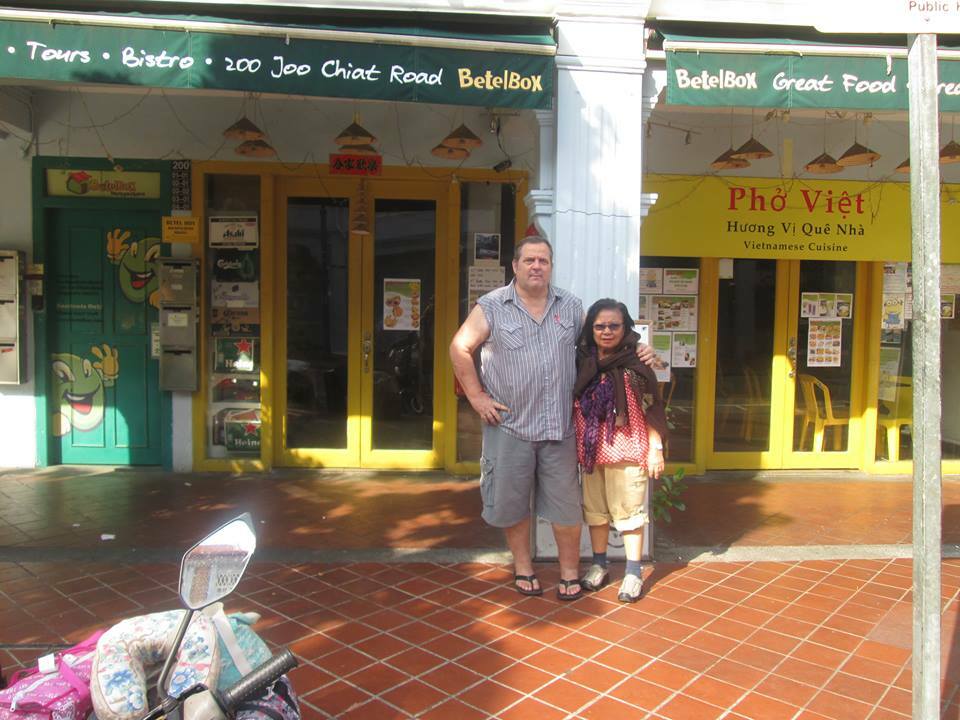 Finally they start calling for our flight to process.  We wait in there for awhile and then get to board the plane, Cebu Pacific.  Tiger Air had many more flights, and earlier, so I think next time we'll do Tiger Air.  The flight to Clark was pretty uneventful but it was really late when we arrived and the only taxis available were P500, versus the P350-P400 we normally paid.  It's okay, lets just get to the hotel.  We actually spent 2 nights in Angeles to prepare ourselves for the long bus ride back.  I told Lita that this will be my last time taking this bus ride.  I don't know how anyone can stand it so many times.  I suffered through it, but not anymore.
We did make it home safe and sound.  It was the longest short vacation that we ever took and I wouldn't want to do it like that again.  At least we did learn some things.  Things I hope we will remember to apply to our next trip, so things may just go a little bit smoother.
Salamat Y'all