[smartads]
After our trip to the food court at the Base Exchange (BX) we took another $5 taxi ride back to the Navy Gateway Inn.  We both were very tired and needed to get some sleep, but I needed to take a shower first.  The laundry also needed to be done and since we had a free washer and dryer to use, I took advantage and washed a load.  I put off taking a shower until after the clothes were washed, dried and folded.  Lita was already sleeping, so I just left the clothes out for her to put in the suitcase because she can pack them better than I can.  Then I went to take a shower and they had some of the best water pressure that I have ever experienced.  The only time I've had better water pressure was when we were at Camp John Hay in the Philippines.  That was back in 1984.  It was very enjoyable and it was difficult to get out of the shower, but I was beginning to wrinkle and I was still tired.  Channel 120 (AMC Space A schedule) was still not working so I just went to sleep in the very nice and soft bed.
The next morning the AMC channel was working.  Although the previous day there was nothing heading to the Philippines on the schedule, that all changed.  There was a flight for today, tomorrow and the next day, all going to Manila.  Yes Manila, not Clark.  So the flight for that day had a roll call for 1240, which was about 4 hours from the time we saw it.  We made it to the terminal within an hour.  We like to be early, especially when it comes to Space A travel, because you just never know.  Shortly after we arrived they added another flight to Manila.  This one was leaving earlier than the other one.  So we and 3 others signed up for this flight that had a tentative of 6 seats.  Although they let us sign up, the plane was not actually on the ground yet, but they even let us process our bags through after the roll call and all 5 of us got on.
Due to circumstances Lita and I were the only ones of the 5 people going that needed to process out through Immigration.  That meant that we would have to pay for the entire taxi fare there and back ourselves instead of getting to split with someone.  Oh well, it needs to be done.  I checked with Immigration at the terminal, but they were not heading that way. Sometimes if they have room they will let you ride along with them if they are going there anyway.  We needed to go and be back within an hour because that is when they were suppose to start boarding the plane, that wasn't even there yet.  So the taxi ride there and back ended up being only 35 minutes total.  Lucky for us when we got there, we were the only ones processing.  We were in and out of Immigration in like 5 minutes.  Of course the taxi meter was running the entire time and I estimated that those 5 minutes cost us about $2.  The cost of the taxi back and forth ended up being Y3260 or $32.60 (since they are using Y100=$1.00).  I gave the guy $33 and that left me with only $20 US left.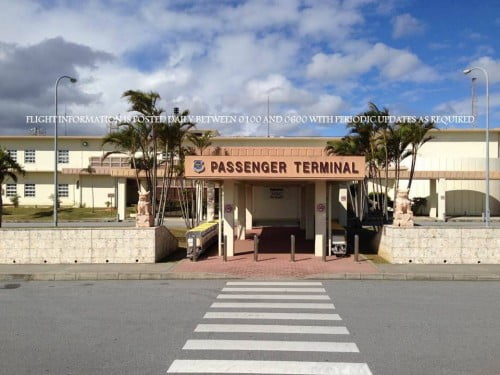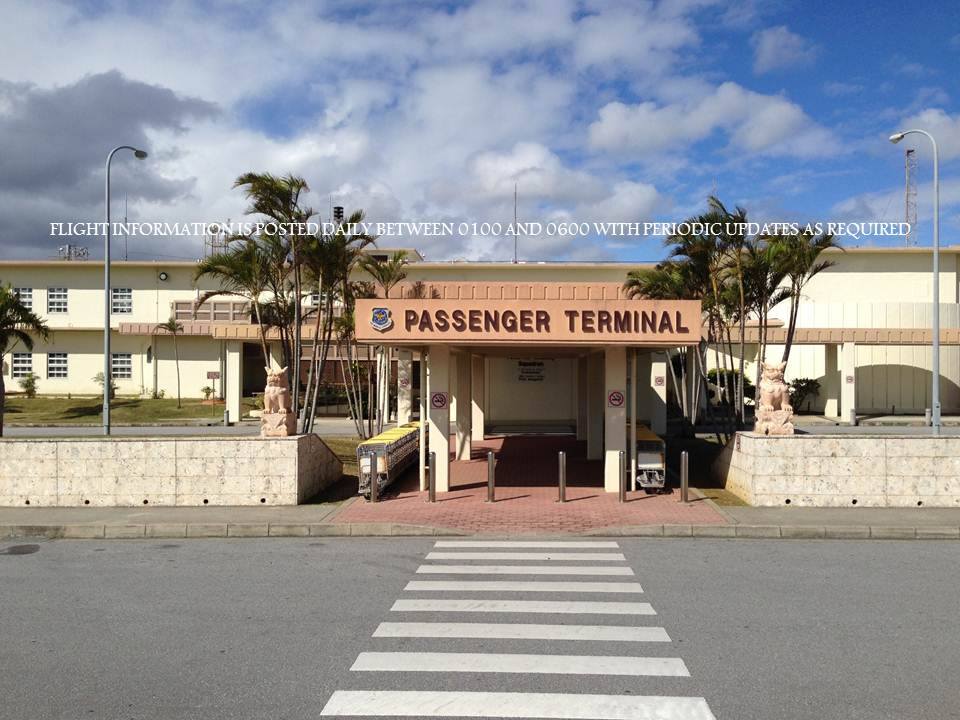 When we got back, the plane still had not arrived.  In fact, the flight that was schedule for 1240 had not arrived yet either.  After a few minutes though the first plane finally showed up.  It was like 2 hours late, but it's here.  Problem is, the tentative seats went from 6 down to zero.  Well that's okay, we figured we could just get the 5 of us transferred to the next flight.  Not!  It doesn't work like that.  We would have to compete all over again for the 1240 flight.  When I found that out, I had visions of Category 5 (dependents) swarming through the doors to get to the Philippines.  They all have priority over us Category 6 (retirees).  However, even though there were several Filipinas there in the terminal, none of them were signing up for the flight to the Philippines.  I think they were all going to Hawaii.  So all 5 of us got our names transferred to the second (1240) flight.  Of course the plane was still not there yet, and it was late, so we still had to wait and hope that it actually shows up and that it was still taking passengers.
I suppose this is a good enough place to leave y'all in suspense.  In the next post I'll let you know if we made it out.  Of course there is always the scheduled flights for the next 2 days if necessary.  Also I have a little story about some extra luggage.
Salamat Y'all