[smartads] Okay I'm starting to feel bad that I don't have any new pictures to show you and all I have are pictures of the different cities within the Philippines.  You could get these pictures off the Internet yourself.  They are not always on the same page and you might have to look around a bit to find them all, but they are there.  Nonetheless I'm going to give you extra ones on this post.  On Wednesday or Thursday I'm suppose to be going downtown so I'll try to remember to bring the camera to take new pictures.  I'll get Lita to remind me because she remembers things like that better than I do.  I do remember that I need to take an updated picture of the Joy Palace and I'm sure there are a couple of place in town that have not been on my camera yet.  Heck, I'll bet there are several places that have not even been on the Internet yet.  Those are the places I will try to find for you the next time I have that camera downtown, hopefully Wednesday or Thursday.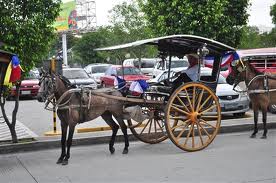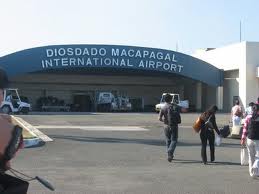 http://en.wikipedia.org/wiki/Angeles,_Philippines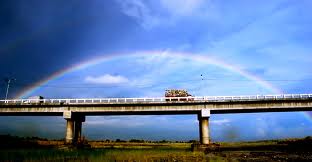 Pampanga is one of the provinces in the Philippines' island of Luzon, which is one of the major islands in the country. It is located within the Central Luzon Region with its capital city being San Fernando. Nearby provinces include Zambales, Nueva Ecija, Tarlac, Bataan, and Bulacan. The people and the province is well known in the country to be a center of culinary expertise.
The name of the province comes from the local word 'pampang', which literally translates to a river bank. It was inaugurated during the Spanish colonial era in 1571, which makes it one of the oldest provinces in the Philippines. During the said time, the province was subdivided into several local districts for taxation and governmental purposes. The province's original territory even included several portions of the nearby provinces.
http://www.angelesboard.com/pampanga.php
When you see the ** below, all that is is that I'm trying to help you jump from the story to the story and skip all the stuff in between in case all that stuff doesn't interest you.  If it doesn't bother you, then just ignore it.
Useless Knowledge: Declaring that he was an alcoholic, Ozzy Osbourne quit performing and opened a bar. He soon drank up all his stock and wasted his money until he rejoined his band.  (Guess he needed a vacation)
Today I am listening to music while I am typing this.  The CD I am listening to now is "Ten Strait Hits".
http://pampanga.islandsphilippines.com/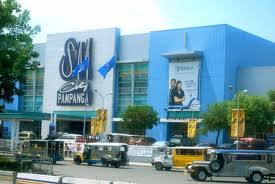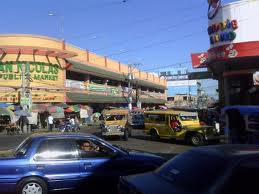 27 May – Hits @ 0135 = 450938.  Which makes 4328 for exactly a 24 hour period.  These last 2 days should make up for the days, that I'm sure are coming, that go below my minimum happy level or 3500 per 24 hour period.
Lita went to the market early this morning.  I can't tell you what time it was when she left, but when I woke up at 0638 for a CR break, she was already gone.
After I finally did get up for good I decided to make banana pancakes.  Actually I didn't decide to put bananas in there until I had already made one without.  I'm glad I decided to do it though, they tasted much better with them, then without.  It was only me eating today so I just made 3 large ones.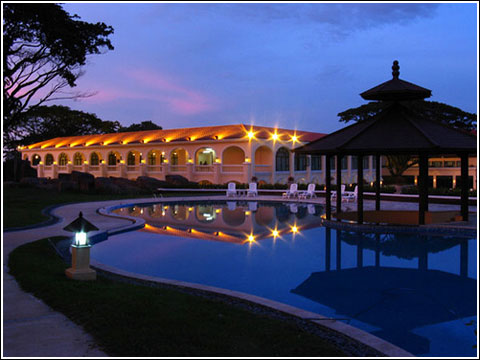 http://en.wikipilipinas.org/index.php?title=Pampanga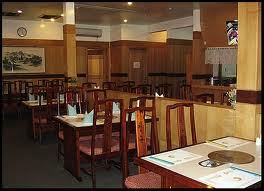 A little black spider jumped on my hand while I was sitting at the computer today.  I knocked it off, but it still felt like it was still on my hand.  I figured that maybe it bit me.  I washed my hands, especially the area the spider was on.  Then I put some ice on it, then I put some garlic on it and finally I put some Tiger Balm on it.  Maybe a bit of an overkill, but I don't know the spiders here.  If it starts hurting or swelling, I'm off to the doctor.
http://eksite.com/pampanga.html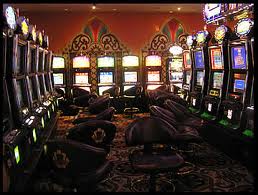 "Baby's Gotten Good At Goodbye"
At 2:15pm Precious came back.  Yippeeeeeee!  When she came back she brought her mother, Lola, Lolo, brother, sisters, an Aunt and a cousin or two with her.  Well actually 2 or 3 of the people I don't know yet, but I'm assuming they are Aunt and cousins.
It's actually been about 3 hours since that spider bit me, if it did, and there is no problem.  So you can breathe now, Wanda and Winda.
http://kathangisip.com/2011/01/hot-air-balloon-festival-clark-pampanga-2011/
Yes I know this hot air balloon festival is over for this year, but I thought that maybe you'd like to see what kind of activities they have during the festival.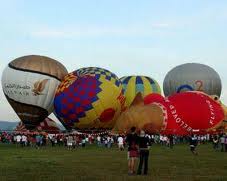 Changed CDs.  A CD of mixed male singers:  Conway Twitty, George Jones and Merle Haggard.
"Hello Darling", "He Stopped Loving Her Today" and "Big City" are the first 3 songs.  I like all of those.
http://www.camperspoint.com/spip.php?article194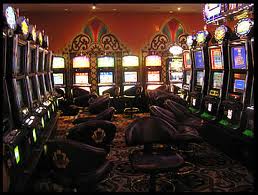 About 4:15 I laid down to take a nap.  It turned into a 2 hour and 15 minute nap.  I woke up at 6:30pm.  I woke up to a steady rain.  I went outside to feel the rain and found out from Emie that Lita went to the market again, so she wouldn't have to go early in the morning.
We gave up one of the foams on our bed so Khany and Bebie can sleep on it while they are here.  They will be sleeping in the LolyKat store while they are here.  J will sleep inside the house where he slept while he was sick before, in our area we call the living area, although it's not really.
Useless Knowledge: The most visited cemetery in the world is the Cimetibre du Pere Lachaise in Paris. Established in 1805, the lush grounds contain the tombs of more than 1 million people. The most visited tomb, however, is that of the Doors' lead singer, Jim Morrison, who died of a drug overdose in France in 1971.  (How do they know?  Do they have to sign in and say which grave site they are going to?  Even if they do, all cemeteries don't sign people in…they don't know)
28 May – Hits @ 0125 = 454619.  So 3681 for 24 hours.  That's good, but not as good as recent other days.  I watched TV just about all day until 3:15pm.  That's when I finally turned the computer on for the first time today.
That story I have on here about Germany announcing the death of Hitler is getting a lot of attention.  I guess they are just curious as to why something like that is on a site about the Philippines.  That story gets 2 or 3 hits every 24 hours.  It's one of the most clicked on sites I have.  I never expected that.
There was a big debate this evening about whether or not I should know more Waray Waray then I know, which is nothing.  Waray Waray is the local language.
This is what Angeles City is known for and the get a lot of business.  Not as much as when the Americans were here, not even close, but they seem to be surviving.
http://en.wikipedia.org/wiki/Waray-Waray_language
I told them that I need to learn Tagalog first because that is spoken throughout the Philippines and that would be more useful while traveling and here.  I also told them that if I had a teacher, I'd learn.  They want me to learn from listening.  Well I could do that, it'd be harder, but I could, except for one thing.  When people talk around here, I never know what language/dialect they are talking in.  If I try to listen, I could just get all the different things mixed together.  It's hard enough to learn a different language, especially for me, without that kind of problem.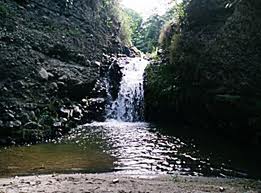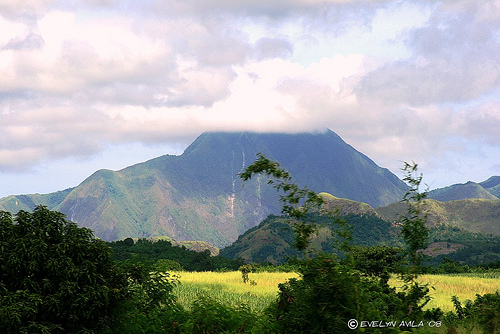 Along the same lines as the language thing, sometimes it bothers me.  It bothers me only because I can tell a joke, and no one gets it, no one laughs.  But if someone tells the same joke in Tagalog, then they laugh.  Sometimes I think I should learn Tagalog in secret and just listen to everyone without them knowing that I understand what they are saying.  I'd probably learn a lot more that way.  Maybe some things that I don't want to learn.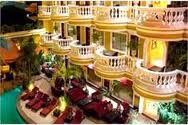 It seems that, according to Bebie, Judith may not be moving over here after all in December, or ever.  Have I mentioned that things change here on a dime?  Lita is going to talk to Judith and see what the deal is.  That would put a big hitch in the Blue Gazebo Cafe plans.  I'll keep you updated on this development.
Well there wasn't much to say today and I didn't feel much like rambling so this post may seem a little short.  I'd tried to make up for it with the extra pictures.  I am listening to Patty Loveless now, Greatest Hits.
(very) Useless Knowledge: Leonardo DiCaprio's first TV appearance was on Romper Room
Salamat, Palaam
Today in Philippine History
1898 – The camp of Gen. Emilio Aguinaldo, leader of the Philippine Revolution against Spain (since May 1897) receives the first consignment of arms in Cavite from American consul Rounseville Wildman as part of the parties' unwritten deal forged in Hong Kong during the former's unsuccessful trip to meet imperialist United States Commodore George Dewey; Wildman will never deliver the second arms shipment to Aguinaldo, paid for with P67,000, and within nine months, the US will embark on its imperialistic invasion of the Philippines; the Americans will soon deceptively begin positioning  themselves as "ally" to the Filipino cause of  independence against the yoke of Spanish  colonization, which will eventually lead Philippine leader Emilio F. Aguinaldo to stupidly allow the infamous Mock Battle of Manila that falsely showed  to the world that it is the United State forces and not the Filipinos that have defeated the colonial Spaniards  in the Southeast Asian islands.
1898 –  The Battle of Alapan in Imus Cavite marks the Second Phase of the Philippine Revolution against Spain, waged under Gen. Emilio Aguinaldo y Famy as his camp returned from exile following the Truce of Biak na Bato earlier forged by him and other Filipino revolutionary leaders with the colonial authorities; more than a year earlier, Aguinaldo's camp was  accused by Supremo Andres Bonifacio y de Castro, leader of the secret-society-turned-revolutionary-government Kataastaasang Kagalanggalangang Katipunan nang manga Anak nang Bayan of secretly negotiating with the enemy Spaniards before the former, a relatively new Katipunero, ordered the abduction and killing of the latter; in seven months from Bonifacio's assassination-cum-execution, Aguinaldo would sign the Biak-na-Bato truce; in about five months, Aguinaldo would return to continue the second phase of the Revolution after imperialist-in-the-making United States convinced  Aguinaldo to resume the fight against Spain as part of what would be a short-lived alliance between the Filipinos and Americans, with Admiral George Dewey deceptively promising the Filipino revolutionary leader that the U.S. will honor Philippine independence; the Battle of Alapan will mark the first time the Philippine flag commissioned by Aguinaldo will be flown.
1906 -The Philippine leper colony in Cebu province, Philippines, is established during the American colonial rule, as the savage Philippine-American War (1899-1914) rages on some seven years and three months after it first began; some 365 lepers land at the colony to form the nucleus of what is named the Culion Leper Colony, which would supposedly become known as the largest and one of the best institutions of its kind in the world.
Photo credits:
http://philippine-revolution.110mb.com/alapan.htm
http://i344.photobucket.com/albums/p341/manilagalleontrade/culion.jpg?t=1251403264