[smartads] This province surprised me.  I didn't think I was going to be able to find very many nice places, but there are quite a few of them.  If this place wasn't so far south, I'd be tempted to visit there.  Maybe someday.
Misamis Oriental (Filipino:Silangang Misamis, abbreviated Mis. Or.) is a province of the Philippines located in the Northern Mindanaoregion. Its capital and provincial center is Cagayan de Oro City. The province borders Iligan City and Bukidnon to the south, the Agusan del Norte and Agusan del Sur to the east, and to the north is Bohol Sea with the island-province of Camiguin just off its northern shore.
http://en.wikipedia.org/wiki/Misamis_Oriental
Misamis Oriental is subdivided into 22 municipalities and 2 component cities. Cagayan de Oro City, the capital, is a highly-urbanized city that governs itself independently from the province.
http://philippinemaps.ph/Cebu/Maps-Mindanao.htm
Hits @ 0044 = 1295896 = 11830.
Wow!  Some more good numbers.  That is the second highest to date.  I'm not marking those down, I just happen to know it's the second highest.  The highest is 12 thousand and something.  It just happen the other day and I would have to go look it up to even know what it is.  I know that 10 thousand and something was the highest before that.  As happy as I am with those numbers, I know that there are some personal blogs out there that get almost 10 times that in a 24 hour period.  I don't understand how they do it yet, but there must be some secret.  Recently the numbers have improved tremendously and maybe it is due to Qais adding it to his signature when he sends out messages.  That's a good start and I sure to appreciate it, but there has to be something else.  Anyone of you smart people out there know the answer?  It doesn't necessarily have to be something that would generate money, but I'd be okay with trying that.  If we ever get to this blog getting over 100,000 hits per day, I'll stand up on a table and do a jig.  I'll even get someone to record it and post it on here.  That might scare some people off, but for that many hits, it would be worth the chance.
http://www.panoramio.com/photo/18500296
I was wondering if anyone out there is having or had trouble getting on the website?  I'm asking because one other reader says that when he goes to the site, it does not go to a place for him to sign in.  It will go to a place for him to register, but he is already registered.  I double checked that to be sure.  Just wondering if it is something on my end or his.  I figure that if no one else is having the problem, then it must be on his end.  Does anyone have a suggested solution to a problem like that?  I already asked if he wanted to re-register, but I have not gotten a response as of yet.
I turned the computer off at 0209.  I checked out the Cowboy/Lion score before I went to bed, and was happy.  When I woke up, well I was just pissed off.
Well I made it to morning.  I don't think that my new style of note taking is going to work.  I need to write down things using my imagination as they come up.  This post and the last one, I have just been putting highlights in my notebook.  I actually think yesterday's post was pretty good, but I'm still going to change back to the old way starting with tomorrow's post.  I don't even remember what time it was when I got up today or the first thing I did this morning.  I usually write that down shortly after I get up, but I have neglected to do that the last couple of days.  No, I'm going back to the old way.  It may take up a lot more sheets of paper, but it will be better for me when this typing time comes.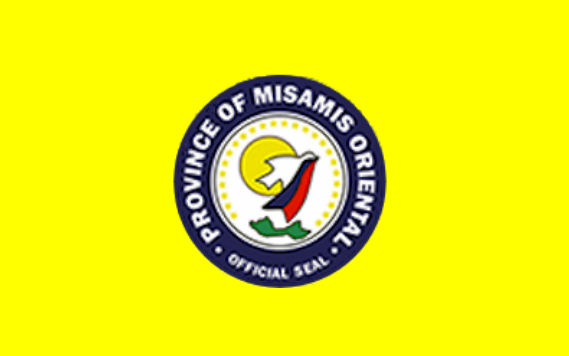 For the longest time the #1 viewed post here was Germany announces Hitler is dead, followed closely Binay asked to help save 8 Filipinos on Saudi death row.  Now the #1 post far exceeds both of these.  I'm very happy with what the #1 post is now, but I'm nonetheless surprised.  It is my initial post.  It is not because it has been here the longest either.  A little while back I incorporated my beginning blog with my current blog and the hits skyrocketed.  This initial post now has about 500 more hits total than the Hitler post at #2 and about 600 more than the Binay post at #3.  It's the post that I describe all my goals for this blog and things I hope to get out of it.
http://www.qwiki.com/q/?_escaped_fragment_=/Claveria,_Misamis_Oriental
Precious came by today to get an ice candy, but she didn't have a peso.  As you probably know by now, I don't just give her the ice candy, I make her pay so she learns that it's not free.  I mean the ice candy is P2 each, but even if she just brings me P1, I will let her have one.  Lita told me to give her one today, so I did.  I then went outside where Lita and Precious was and asked for the peso.  Lita says it is free.  I said there is no free ice candy.  I then took P5 out of Lita's pocket (that's all she had in there) and made sure Precious knew it was for the ice candy.  I went into the house and acted like I was putting it in the ice candy money bowl, but I actually just slipped it back into Lita's pocket when Precious wasn't looking.  She doesn't know the difference in the P1 and P5 yet.  I just wanted her to see that it was paid for, so she won't try to get something for nothing.  It is an easy lesson to learn and she remembers most of the time.  Of course she bugs her mother for a peso a lot, but that's another lesson that Mama needs to teach her.
http://www.batch2006.com/mindanao/visit_villanueva_municipality.htm
I have been visiting another expat site a lot today.  It is the Philippines Plus website.  Dave usually has some interesting stories, but recently he has really gotten my attention.  He has had posts on there cheap-beer-cheap-food-and-good-friends, expat-Chef-Willie-in-Iloilo-City and the-big-burger-in-Iloilo.  All subjects about the kind of food I like and can't seem to find in this area.  I'm hoping that when the malls get here, all that will change.  Until that time, I may be taking a trip to the Iloilo area.
Lita went downtown to visit Poppa in the hospital.  It seems that he will be coming home tomorrow instead of today.  Jay is not staying with him tonight because he (Jay) is sick.  Jun & Luz and Bebie & Khany have gone back home to Tacloban and Tambis, respectively.
http://philippine-travel-blog.blogspot.com/2011/06/apple-tree-resort-opol-misamis-oriental.html
Speaking of Tambis.  I think that when the time comes to go to Tambis on 31 Oct, I will not be going.  I'm just going to give Lita a list of what I want at Robinson's and let her and Jay take care of that.  I've already made out the list.  We do not want to have to spend the extra money for me to travel there plus for me to eat at Shakeys Pizza or KFC, whichever we decide on.  Trust me, when I go to one of those places I try to make up for the lost times that I haven't had any and I go a bit overboard.  It will be a lot cheaper if I don't go.  So that's the plan for right now.  It's still almost 4 weeks away and things around here change quickly, but I don't see this changing.  I really do not want to go anyway.  I love seeing Bebie and Khany, but I just saw them for a couple of days now, so I'm good for awhile.  I actually suggested this to Lita and she didn't like the idea when I suggested it, but I guess she has had time to think about it and realizes it would be best.  I think that if she would take the time to think about everything I say, most of the time it would be better.  The employees at Shakey's don't want to see me anyway.  They have a bottomless drink there and I guess they have never seen anyone that can drink 7-10 glasses of lemonade.  They definitely are losing money on that when I'm there.
http://www.thinkphilippines.com/travel-guide/claveria-misamis-oriental-%E2%80%93-a-taste-of-green-paradise.html
Today we have had many, and I do mean many, power spikes.  It has not been enough to turn any power off or even knock me off the Internet, but my transformer needle was been rocking back and forth all day long.  Plus my fans have been slowing down and speeding up all day.  Even the cable on the TV has been losing it more than usual today, on and off in quick, short spurts.  If I had the money, I'd get my own personal transformer like the one Wayne was talking about in an earlier comment.  That probably would eliminate all the electrical probably, except the blackouts.
I made stew earlier today and it was delicious.  It was much better than the last batch I made.  I had the oil to use this time and it was even the coconut oil.  It was almost as tasty, but I still don't know the fat content of coconut oil versus Canola or Olive oil.  Actually the coconut oil that we have had to use recently has been tasty on everything, except the eggs.  It makes them taste funny to me.
http://www.paraisophilippines.com/2009/02/21/misamis-oriental/
Well I guess it is time to close this post.  I'm going to have to shave before I go to bed tonight.  It's starting to get itchy.  I almost got it shaved off when I got my haircut on Saturday, but I didn't want Lita to have to wait on me.
Thanks for reading and I hope to hear something from y'all soon.
http://www.flyphilippines.com/misamisor-dukabay.php
Salamat, Palaam
Today in Philippine History
1900 – The Cebuanos send the Congress of the imperialist United States a 
Memorial begging for Philippine Independence
 one year and eight months after the arrival of the invading Americans in the Philippine province of Cebu and after the 
Filipino-American War (1899-1914)
 was nefariously triggered upon 
secret orders of
 imperialist United States President William McKinley; the leaders of Cebu City have earlier reluctantly surrendered to the enemy soldiers of the Bald Eagle nation led by Capt. Charles C. Cornwell after receiving the following threatening message:
"Within 34 hours after receiving this letter, the Provincial Council of Cebu must surrender to the United States. If the Cebu government chooses not to surrender or hesitates to do so, the commander of the Petrel will be forced to begin bombarding the city in order to impose an American administration on Cebu City."
Patriot Melecio Severino
1899 – Eight months into the protracted Philippine-American War (1899-1914), the invading Bald Eagle nation sponsors the first elections under the Negros Constitution, with revolutionist Melecio Severino, who fought both the Spaniards and the Americans, being elected civil governor; the imperialist United States officials, however, fearing Severino's anti-Americanism, would soon undemocratically arrest him and appoint Jose Luzuriaga and, later, Leandro Locsin, to take his place as civil governor.
1870 – The teaching of the Tagalog language at Spain's Central University of Madrid is decreed at the instance of the liberal Don Segismundo Moret y Prendegast, Minister of the Ultramar (Oversease Colonies); Filipino reformist, patriot, and polymath Jose Rizal has lauded the Tagalog language for its own distinctive characteristics despite having been derived from other local tongues.
Photo credit: http://girldotcom1980.blogspot.com/