[smartads] Well I guess I have enough information to make a decent post today.  I'm sure that if I do the normal detailing of things, it will come out to enough words to make this all worth while.  I've got 10 different unique items to write about.   They are not all exciting, but neither are most of my days.  I don't like a lot of excitement, but I plan to have a little bit more,more often, soon.  I'm sure that at least one of these paragraphs will give you some spark of interest.
Sarangani is a province of the Philippines located in the SOCCSKSARGEN region in Mindanao. Its capital is Alabel and borders South Cotabato to the north and Davao del Sur to the east.
Sarangani is part of the South Cotabato-Sultan Kudarat-Sarangani-Gen. Santos City (Soccsksargen) development cluster, and is linked by paved roads to the international airport and world-class fish port of Gen. Santos City. Good roads and regular flights through Gen. Santos City allow the province easy access to Manila, Cebu, Davao City, as well as the rest of the Soccsksargen areas. Gen. Santos City's airport has one of the country's longest runways.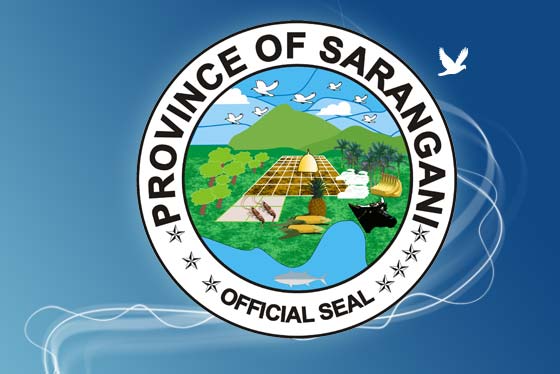 http://en.wikipedia.org/wiki/Sarangani_(province)
Sarangani is subdivided into 7 municipalities grouped into two parts, separated by the Sarangani Bay. The western part consists of Kiamba, Maasim, and Maitum, while the eastern part is composed of Alabel, Glan, Malapatan, and Malungon.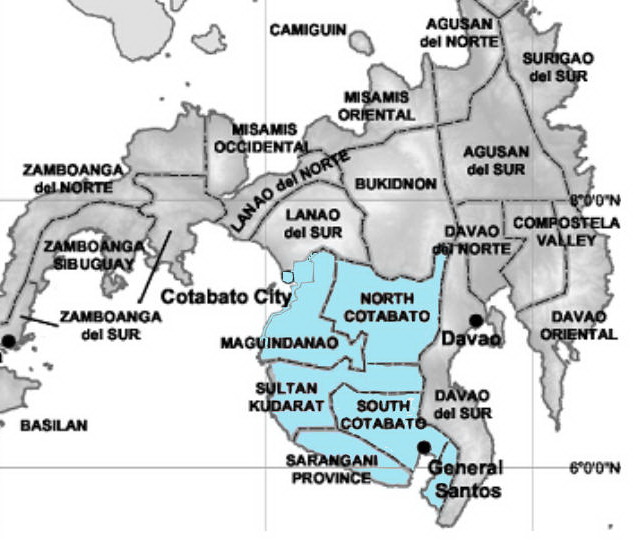 http://comdevgsc.com/areas.htm
Hits:  The last hit count on 25 November was 1688917.  The new hit count at 10:10pm, 28 November is 1712236.  An increase of 23,319 for 3 days, 8 hours & 10 minutes.  That averages out to slightly over 7066 per day (dividing by 3.3).  A rate of 7066 per day for one year would total 2,579,222.
Ado:  His multi-cab has been out of commission for about a month now.  He has had a mechanic here all week, that knows about transmissions, here to help him repair it.  I'm happy to say that on Sunday afternoon it finally was finished.  I have no idea what he had to pay for the repairs and the parts, but I do know that he was having a hard time surviving without an income.  Today (Monday) he headed out at the normal early time, about 0300 and the last time I checked about 7:15pm, he still was not home.  That's some long and unfortunately normal work hours for him.  So if anyone out there is planning a tour of the Calbayog area, please consider using the Ado Adventure to help boost his income.  It's a heck of a deal for you too, so everyone wins.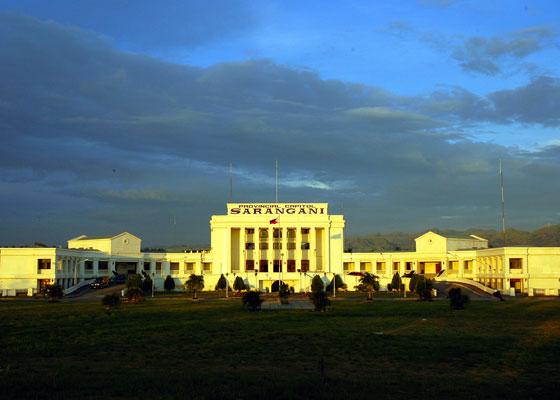 http://www.paraisophilippines.com/category/philippine-provinces/sarangani/
Short Stories:  I asked a question of y'all a while back about whether I should continue writing these long posts or split it up in several shorter posts.  The biggest response I got was for the longer posts (obviously because I'm doing them), but I started thinking on Sunday that I could be doing both.  I figure that if I have an interesting enough subject, I can just type it up as an additional post and still have these longer posts.  I think that most people like the longer posts because it's different than most of the others.  Most other sites about the Philippines have those short posts about a particular subject.  I can see why too, because these longer ones get to be tiresome to do.  It's actually smarter to the the shorter ones, but I'm not that smart.  I do what the readers what most of the time, so the longer ones it will be.  I'll just slide the shorter ones in every once in awhile to give me more posts and y'all a more completely detailed story of a subject.   The story about the Lady in a Box is an example of what I'm talking about, but I hope the rest of them will be a bit more interesting than that one, although that one was a bit strange.
http://www.gensantos.com/2009/06/03/a-full-moon-dine-and-dance-party-at-sarangani-highlands-takdol-festival/
http://saranganiphotonews.blogspot.com/2008_08_01_archive.html
Ciriaco Fitness:  According to one of the employees at the Ciriaco Hotel, they will be building a fitness center there.  They will also be offering memberships to people even if they are not guests at the hotel.  I have no idea when it will be complete or how much the dues will be, but I think that will work for me.  I will have no excuse for not going to a fitness center when that one is there, unless the fee is too outrageous.  I don't think it will be so bad though, because they are doing it because right now they do not get very many guests at the hotel and are wanting a way to supplement that.  When I go to the front desk this week to ask about the schedule of events, I will ask about the completion date and the dues.  Maybe they won't know or not know yet, but it won't hurt to ask.
http://travel.mindanao.com/2010/08/sarangani-rep-pacquiao-promotes-river-tubing-adventure/
Light Idea:  We had another light bulb go out on Sunday.  I guess that I'm going to have to find a way to sneak out enough money to get a couple of light bulbs.  We have moved one from in LolyKat, since we have not opened the store yet anyway, and one from outside.  The one from the store is a small bulb and I think we should save it for like an emergency light, when no other one is available.  It's pretty sad that we have to budget for a couple of light bulbs, but in January it will be better and starting in February it should be much better.
http://saranganitoday.blogspot.com/2011_06_01_archive.html
No Adding:    Y'all probably noticed by now that I no longer have the math problem to solve to get on the site.  It wasn't working very well because some of those spammers know a way around that and I was still getting plenty of spam.  A couple of readers should be relieved because they said they were having to take their shoes off to add the numbers.  I'm sure they were kidding though because the 2 people that said it seem like fairly intelligent people even though I only know them through their comments.  Actually one of the (Tom) has his on blog know.  I'm pretty sure I have referenced it on here before, but it couldn't hurt to do it again.  His site is Philippines Life Style and he only has 4 posts so far, but they are all pretty good.  I liked them all, but I think that, in order, I would rate them at #1, #2, #4 then #3, but of course everyone should judge for themselves.
http://philippines.asiaconnectiontravel.com/sarangani-province/sarangani-province-a-yet-to-be-discovered-paradise-in-the-philippines/
Sickies & Doctors:  Judith and Juvic both stopped by today so Judith could yak yak with Lita.  Both of them have been doing a lot of coughing lately, but they are not alone.  Lita and I also have been coughing up nasty looking things.  We are both doing better now so I hope the others will be soon also.  In addition to that, Casandra has had a fever for the past 2 days.  Titing felt sorry for her and went to buy some medicine.  She is feeling much better now.  She was so sick she was not waving "bye-bye" or even smiling much.  This Monday evening though, she was doing both and she didn't feel as hot as she has been lately.  Maybe we should have walked over to the Ciriaco while we were sick and starting coughing up things.  They had a doctors convention over there this afternoon.  I think they were all surgical doctors.  I told Lita that if you wanted a free check up all you had to do was go to the lobby and fake a heart attack and they would check you out.  Lita said that she wasn't a good enough actress to fool them.  Plus there were a lot of the Philippine National Police (PNP) there.
http://travel.mindanao.com/2007/01/time-for-reflection-at-isla-parilla-resort-alabel-sarangani-province/
New Viewing Country:  The newest country to start viewing this website is Zambia (Africa).  That makes 151 countries now and only 104 more to go before we have them all.
http://www.nationsonline.org/oneworld/zambia.htm
https://www.cia.gov/library/publications/the-world-factbook/geos/za.html
http://s07.flagcounter.com/factbook/zm/056w
http://en.wikipedia.org/wiki/Zambia
http://www.pinoyphotography.org/forum/index.php?topic=68078.0;all
Blogsvertise:  I signed up for this thing called Blogsvertise.  It's suppose to be a way to write reviews and advertise on the blog.  I still need for them to approve me though.  I did that because I'm trying whatever I can to try to make money from this blog.  I saw a story about one guy that said he 'only' made $100 per day now on his blog when he was making more.  Heck that $100 per day sure would be welcomed to me right now.  Another guy said that one day, and only that one day, he made over $1,000,000.  I have my doubts about that being true, but I don't not believe it.  I never expect to make that kind of money in a day, not even in a year or 10 years, but I'd take it if I did.  Anyway, if I'm approved for this Blogsvertise, I will probably be adjusting the front page around again.  I know that if you put their ads front and center on the site, they will pay you for it, when/if someone uses it.  I'll keep you informed about this as I learn more about it.  In the meantime, you any of y'all have suggestions on how I can make money with this thing, please let me know.  That Click Bank and Amazon have not even yielded a single cent or peso, so that experiment seems to be a failure.
http://thetravelteller.com/braving-the-rapids-of-pangi-river/
Peanut Butter:   Today was not a good day for me in the eating department.  I ate all the potatoes, carrots and onions.  I do not have any pasta left.  All the chicken is gone.  I ate all that bacon yesterday and all that left me was peanut butter sandwiches.  I ate 7 peanut butter sandwiches today and 3 of those where double deckers.  It was at 3 different times of the day and they were all on the small bread they have here.  Lita should be buying a couple of potatoes tomorrow, so I will have that.  We probably will be able to buy some chicken tomorrow afternoon also.  After watching a KFC commercial, I've got fried chicken and mashed potatoes on my mind.
Interesting Knowledge:  Upon completion of the 1938 movie 'Robin Hood' featuring Errol Flynn, the horse that Maid Marion rode was sold to Roy Rogers – who renamed it Trigger.  (I'm going to have to watch that movie again and pay particular attention to that horse.  The movie was pretty good anyway so it's not like its a big sacrifice on my part)
http://www.viewphotos.org/philippines/images-of-Daliao-2850.html

The End:  That's all I have for today.  I didn't save anything to do a separate post because nothing struck me as being good enough to divide out on it's own.  Most likely I will have something soon though.  Most likely before the end of the week because it will be payday on Thursday and I will be going downtown.  I hope I remember to bring the camera this time and have the opportunity to take a picture of some things that I have not already showed y'all.  I will do my best to get the at least 2 new restaurants (there may be more) that have been opened since my last picture taking day.
Salamat, Paalam
Today in Philippine History
1898 – San Jose, Antique is occupied by the expeditionary revolutionary forces of Gen. Leandro  Fullon y Locsin during the second phase of the Philippine  Revolution against Spain; Fullon's forces aboard the flagship Isabela landed on Antique some two months earlier and began liberating many towns of the  province; following the capitulation of San Jose, these officials are named to head Antique:  Angel Salazar, Sr., Governor; Santos Capadocia,  Vice-Governor; Anacleto Villavert Jimenez and Jose  Fontanilla, Councilor of Justice; Anselmo Alicante, Councilor of Internal Revenue and Vicente Gella,  Representative of Malolos; Fullon would later join forces with Gen. Teresa Magbanua who has successfully repulsed the Spaniards in Capiz, Iloilo.
Photo credit: http://ilonggonation.blogspot.com/
Imperialist U.S. Gen. Henry W. Lawton, Fil-Am War
1899 – Nine months into the protracted  Filipino-American War (1899-1914), some 115  Spanish prisoners, $75,000 Philippine Republic  money, and other properties are captured near  Tayug, Pangasinan, by the troops of imperialist  United States General Henry Ware Lawton; the  sizable capture came less than a month before   Lawton, veteran of the Indian pacification wars,  including the Geronimo campaign, will be felled by  the sharpshooting Tiradores de la Muerte  (Marksmen of Death) troops of another  Geronimo–Filipino Gen. Licerio Geronimo– in what  would be the Philippines' biggest prey catch in their  war for freedom against the invading Bald Eagles.
1804 – The Spanish King receives the recommendation for the nationalization of churches  in the colony, the Philippines, from  Governor-General Rafael Maria de Aguilar y Ponce de Leon; some nine years earlier on June 13, 1795,  a royal decree had underlined thespiritual  development of the curacies in the colony; de  Aguilar, who serves from 1793-1806 and  responsible for opening Manila to foreign trade, will  later express his regard of the Philippine Islands as  "the most valuable colony in the world," being "so  extensive, so valuable and so productive."
Photo credit: Filipiniana.net
1899 – The Philippine province town of
 Vigan, Ilocos province is captured
 by the invading enemy Americans under Lieutenant-Commander MCrackin's  Oregon landing forces more than nine months into the bloody and protracted 
Filipino-American War (1899-1914
); a month and 2 weeks earlier, the imperialist United States decided to
launch a major offensive
 in its wicked war of invasion against the fledgling Philippine Republic; the Americans had earlier conned Gen. Emilio Aguinaldo y Famy, the native revolutionary leader, into believing that they were the Filipinos' allies in the war of independence against Spain, which made Aguinaldo stupidly allow the infamous 
Mock 
Battle of Manila
 that falsely showed to the world that it is the Bald Eagle soldiers and not the Philippine force that have defeated the colonial Spaniards in the Southeast Asian archipelago.1898 – The fledgling Philippine Republic is authorized 
to issue paper money in the amount of three million pesos
,  redeemable in three years; the authorization is issued by  the Malolos Congress that opened in September this year  amidst Gen. Emilio F. Aguinaldo's earlier Declaration of   Philippine Independence and imperialist American  posturing to invade the new Southeast Asian nation; the  Aguinaldo government will issue peso banknotes with the  text 
"Republica Filipina Papel Moneda de Un Peso" on  obverse
, along with copper coins. Photo credit: http://philmoney.blogspot.com/search/label/revolutionary%20period