[smartads] I would hope that there are nicer looking places in this province than in the pictures that I could find.  I mean there were some nice places here, but normally I find a lot of beautiful pictures.  I did not with this province, and I expected to.  Maybe I just didn't look hard enough.
Isabela is the second largest province of the Philippines next to Palawan. It is located in the Cagayan Valley Region in Luzon. Its capital is Ilagan and borders, clockwise from the south, Aurora, Quirino, Nueva Vizcaya, Ifugao, Mountain Province, Kalinga, andCagayan. This primarily agricultural province is the rice and corn granary of Luzon due to it's plain and rolling terrain.
http://www.flickr.com/photos/8724323@N06/4748075397/
http://en.wikipedia.org/wiki/Isabela_(province)
http://class95cafes.wordpress.com/tag/uncategorized/page/17/
Hits @ 0008 = 1185521 = 6381.  At 0007 this morning I submitted this website to Philippine Directory – The Filipino Web Directory.  I listed the site under Provinces and then Samar.  I guess I'm waiting for them to approve it because it is not there yet.  I found the directory through another expat's website called Mabuhay! Greetings from the Philippines.  It is in the "Other Expat Blog" section.  I was looking at it because one of my other readers was telling me that he plans to move to the Manila area in a couple of years and Barry (the author of that site) also lives near Manila and has been helping him learn things.  I would hope that all the expats that have blogs are willing to assist others wanting to make the move.  I know that I would and have helped others.
I shut the computer down at 0057 after killing about 200 terrorists.  That would be 4 games of 50 terrorists each.
http://www.dpwh.gov.ph/news/08.asp?month=04
Well according to the clock that is suppose to be the most accurate, it was 0916 when I got up this morning.  The clock in the other room, a analog clock, is running about 5 minutes faster than that.
After a quick trip to the CR, I ventured outside to check things out.  I could hear Vicky singing out back, probably washing clothes.  Sally was shredding some casaba and rolling that into balls to sell on a stick.  They are almost a popular as the fish balls.  Emei was sitting at the picnic table doing some bookkeeping.
http://www.skyscrapercity.com/showthread.php?t=530805&highlight=santiago+city+isabela+province+compiled+threads&page=138
There was a light, misty rain falling with an occasional nice cool breeze.  So the morning was nice for me.  So nice in fact, I decided to sit out in LolyKat for awhile.  There is still very little to sell there, but it's okay.  Soon that will change too.  October will start seeing the changes and November will see even more.  As far as LolyKat and the BBQ go, December should see us running at full speed, as long as there are no more surprises.  January, maybe February should see everything for us running at full speed.  I just hope that the people that needed to learn lessons from this experience, learned them.  I know I did, and the things that I did wrong to cause the problem, will not be repeated by me.  Of course better understanding how things run here in the Philippines is helpful.
http://www.backpackingphilippines.com/2008/07/nueva-ecija-nueva-vizcaya-isabela.html
One of the security guards from the Ciriaco Hotel came by to buy 3 Stings.  It turns out that they were our last 3 Stings.  I guess I should not have drank the 3 the previous night because several other people asked for Stings later.  Usually everyone wants Mountain Dew or Pepsi, but the day after the night that I drank a few of them, everyone wants Sting.  They settled for Mountain Dew in 2 cases and a Pepsi for the other one.  Maybe others were looking for Sting also, but I only heard about those 3 people.  We still have a little over a dozen of the Mountain Dew and the Pepsi also, so that will have to do for now.  I really don't want to credit anymore from Titing, we have enough of that.  If I have to, I'll buy them from Titing only a few at a time, before I credit anymore of them.
http://www.skyscrapercity.com/showthread.php?t=530805&page=52
The rain has stopped now and it's starting to get muggy.  It would probably be better for me to be inside away from all the people showing up here anyway.  There are still some people around here that are too shy to come over here, if I am outside.  When they are outside, because they came over when they didn't see me out there, I will go outside and ignore them.  I'll just walk into the store, out the front gate and stand or I'll walk to the back to visit Precious and/or Casandra.  I'm hoping that this will get them use to me and they can see that I don't bite.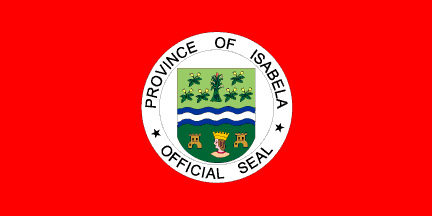 Oops, here comes Lita.  I have no idea what time it is though.  Now she says that she wants to go lay back down, but she's out by the picnic table talking with Emei and others.  I think I'm going to try to beat her to the TV, so I can watch what I want.  Like that would matter.  When I'm watching TV and she says she wants to watch something, I'd say about 97% of the time, I let her watch what she wants, usually right then.
http://www.flickr.com/photos/21594242@N04/4518148760/
Now it is somewhere around about 3:30pm.  I am sitting out in LolyKat again, but this time I am eating my chicken and rice.  It is good, but Lita sure does like to use those basil leaves.  I also have a liter of water.  I did beat Lita to the TV earlier and got to watch for some time without being interrupted, but around 2:45pm she has one of her soap operas she likes to watch, so I relinquished the TV to her.  I'll get it back again in about an hour for another 3 hours, if I want to watch TV at that time anyway.  Sometimes I don't watch TV all day and then there are the days that I plop myself down on the bed and hardly move from there at all.  Sometimes I even get the tray and eat my meals in there.
When I went to get the liter of water earlier, I got 2 of them.  I know I will end up drinking both of them before the day is over, especially since I've already drank one of them.  I'm still trying to stay away from drinking so much soda, but I'm so thirsty all the time, so that can be hard to do when I don't have enough room to store a lot of water in the refrigerator. Another reason why I need a small refrigerator in the computer room.
A nice looking young lady just showed up here to eat, but I can't see her at the picnic table from where I am sitting in the store.  Too bad for me.  I feeling like I want to get that other bottle of water now.  If I do go get it, I'll have to remember to suck in my gut when I walk past the picnic table.  Leo just came by the window and told me that she was a beautiful young lady.  I, naturally, had to agree with him.
I decided to go get that water after Sally gave me another excuse to get up.  She was using an umbrella to cover the food in the display case from the sun, but the wind kept blowing it off the table.  I went to get something to tie the umbrella to the case so the wind couldn't do that.  That's when I discovered that the young lady was a little bit too skinny.  She had a very lovely face though.  After I tied down the umbrella I went in the house to go to the CR and decided to take a quick shower while I was there because I had sweat dripping off of me.  I forgot to get a towel, so after I showered I put my clothes back on and went to stand in front of the air con and fan for a few moments.  It didn't dry me off, but it made me feel better.  After that I got my liter of water and headed back for LolyKat.  Everyone at the table was gone already, but it's okay.
http://www.golfph.com/golf-courses/isabela-golf-club/
There are some young fellows walking down the street selling futons.  One of them was trying to get me to buy one, but I just told him no and ignored him after that.  If you don't do that, then sometimes they keep bugging you.  We don't need anymore futons right now.  It would be nice to have a couple more, but right now I can not afford to buy things I 'want', only things I 'need'.  That's one of the things changing in a few months.  Sometimes I would like to buy something I want or go someplace I want.  Like right now, I'd like to be able to go to Angeles City to the sausage shop.  December still looks like the first possible time.
Ado just pulled up.  Whenever he needs something at the house or needs to pick up someone here, he just stops by. gets out and takes care of it.  The passengers in the multi-cab don't seem to mind, I guess it's just an accepted thing around here. Today he picked up Crystal and Precious to take somewhere.
http://www.flickr.com/photos/21594242@N04/3447488952/
Lita just brought her food out to LolyKat.  I guess she's going to eat out here.  That means the TV is free, but this 'is not' a good time to head for the TV.  It would be best to stay here for a little while and talk to her instead of rushing away when she arrives.  Women don't seem to like it when you don't take time to listen and/or talk to them.
I was just re-adding some of the few little bills we have left.  I was re-adding the ones that Lita added a couple of days ago.  I found a mistake she made that is P500 in our favor.  So I'm glad I did that.  I plan to get at least 2 bills paid off this time. One of those will be a big one.  Eliminating that one will boost our potential in the store, as I said earlier in this post.  This is the reason why we will start on the right road for the store and the BBQ.
http://www.byahilo.com/2010/11/03/tumauini-church/#axzz1YPt3e9xG
I finally made it to the computer room to turn on the computer.  It's 8:51pm and this is the first time all day I've had the computer on.  I think that is the longest I've ever gone when I was actually here all day.
There has not been too much that happen recently, but Titing did give me a case of 1 liter bottles of water.  He knows I like the 1 liter and I think he special ordered it for me.  I told you that he was a super cool dude.

http://www.flyphilippines.com/isabela.php
Okay, time to wrap it up.  I took a short break while typing this to watch The Biggest Loser, so it is now 11:34pm.  I would like to get this out as soon as possible.  I would like to have it out by midnight, but I doubt it.  I still have to put the pictures in, but I have to look them up first.
Salamat, Palaam
Today in Philippine History
1891 – Jose Mercado Rizal, Filipino propagandist, patriot and  polymath, publishes in Ghent, Belgium "El  Filibusterismo" (The Subversive or Reign of Greed),  his second novel serving as a political treatise that  exposes the evils of the Spanish colonial government  and church authorities; along with the earlier novel  "Noli Me Tangere" (Touch Me Not), El Filibusterismo will anger the Spanish colonial elites and some of the  hispanized Filipinos due to their insulting symbolism,  leading to his prosecution as supposed inciter of the Philippine Revolution (to be led by an admiring revolutionary, Andres Bonifacio y de Castro  who will power the secret society that will turn into a revolutionary government, the Kagalanggalangang Katipunan nang  manga Anak nang Bayan) that will break out in August 1896 and, eventually,  Rizal's militarytrial and execution in  December 1896.
Photo credit:  http://ako-ay-pilipino.blogspot.com/2009/07/buod-ng-el-filibusterismo.html