[smartads] I wanted to find something that was unique to the Philippines on Valentine's Day, but they pretty much celebrate as in the United States.  I did find this little site that has one difference and also lists a couple of other unique things from other Asian countries.
http://socyberty.com/holidays/unique-valentines-day-celebrations-in-asia/
13 Feb – Hits at 0250 – 126007.  I got up at 0930 this morning, but I didn't really want to get up.  Everyone else was already up though.  Even the guys that were drunk last night were already up.  Heck, even Casandra was up.
Lita went to the market today.  Among the things she bought, she got a pineapple.  It's all chilled and sliced now, ready for eating.  Want some?  Oops!  Too late, you missed out and it was good too.

It was a very slow day today.  I did watch the store for a little while, but nothing extra special happen.  Tomorrow were are suppose to go to Ciriaco for dinner,  Titing says, but I'm not counting on it because he was extra drunk when he said that.  It doesn't really matter.  It's kind of expensive for me, but they buffalo wings would be nice.  Lita knows how to make them, I just have to get her in a mood to cook them up.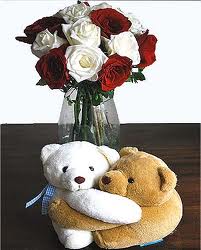 Oh, I did found out something good today, with Grace Joy's help.  That broken window at the Ciriaco is not a broken window.  It WAS an optical illusion.  Blair nailed it too.  It is the reflection of the roof in the window.  It took me a minute or 2 even after Grace pointed it out to me.  After you look at it a little bit, you can see it both ways though.  It's kind of like these 2 pictures.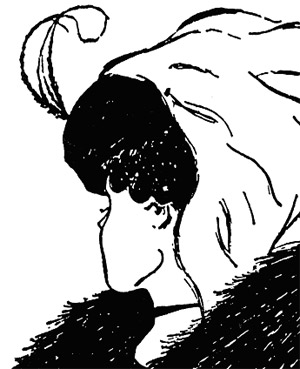 Do you see both the old woman and the young woman? The old woman's mouth is the young woman's necklace. The old woman's nose is the young woman's chin. They share their hair, the scarf, the fur coat and the feather in their hair.
How about this one?  Young lady or Old lady?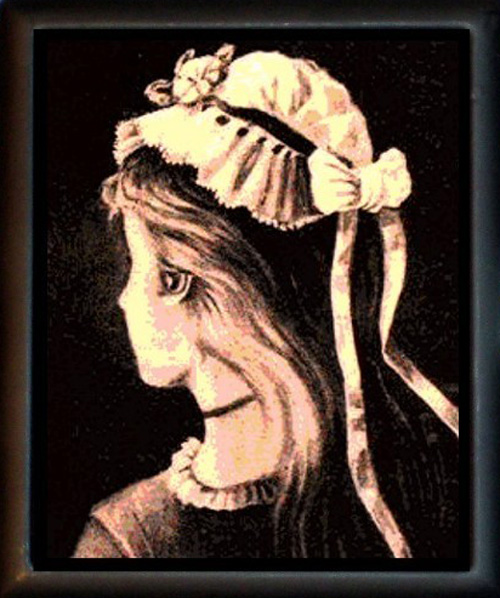 I told you it was a slow day.  That's all I have for Monday the 13th.
14 Feb – Valentine's Day – Hits at 0150 – 128002.  I was awake at 0711.  For some reason I felt like a cup of coffee and a donut.  Maybe it had something to do with the 7-11.  Just kidding.  I rarely eat donuts or drink coffee.
Lita had me digging through those boxes of our, looking for flatware.  I looked through 3 of the 5 to this point.  So far nothing.  While I was looking for the flatware, I also looked for some shoes too.  No luck there either.  At least no good luck.
I finally inserted a You Tube video on the site.  I've been having a difficult time with that.  With a little help from Dave at www.philippineplus.com and one of the other readers, Dan, I finally got it.  Check out the video, see what you think and let me know if you have/had a problem with it.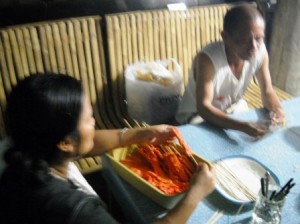 The next thing I need to figure out is Guest Blogging.  Well maybe I already know about that.  I did get Winda on the site and maybe what I did is all there is to it.  If it is, and it 'most likely is', if anyone has something they'd like to say or post on here, just input it at "Add News" on the left side of the blog front page.  It will come to me, I will review it to make sure it is compatible with this blog, then I will approve it (if it is) and finally it will appear on the blog just as soon as I do approve it.
I did hear an unofficial rumor today.  It seems that the Ciriaco may be extending that "Special Rate" on the rooms after all.  As I said, it's not official yet, so don't get too excited.  I'll find out more information and verify everything pretty soon.  Maybe that will encourage some of y'all to make a trip over here for a little while.
Only about 2 1/2 more weeks until I should be critiquing my first few restaurants here.  I'm hoping to get started as early in March as I can.  I'll probably just be able to do 3 or 4 per month, but that should be plenty.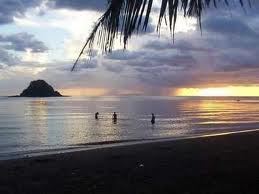 I did think of another project to do for this blog.  Now that I know how, I'm thinking about walking around downtown Calbayog with a video camera and give a little show of what goes on there.  I know you can see it in pictures, but the video would maybe cover it a little better.  I'm hoping to post it on You Tube and here, definitely here.  I'm probably going to need a better camera for that though, so it won't be happening too soon.  I'm hoping to get a new camera in May, while in Korea, but if I don't, I may just try it with the camera I have and see how it turns out.
My electric fan here in the computer room must be giving up on me.  It keeps dying down and picking back up.  It almost completely stopped a couple of times.  We definitely need to get another one for in here.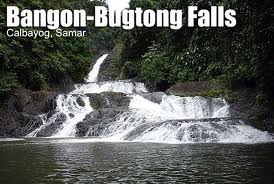 After looking through those boxes again later, Lita found the flatware.  I had to take it out of the box for her, but it's the ones she was looking for.  I also found a pair of moccasin slippers.  I could possibly use those to work out in until I can get my new shoes in May, at Osan Air Base.  They are not ideal, but they are better than the flip flops.
Also in the boxes that we decided to take out was an electric can opener, that we can use with the transformer in the kitchen.  I get so tired of using that rusty manual can opener with have.  It doesn't work right and it's a pain in the can (pun intended).  In addition to that we took out 2 blenders we have.  Lita plans to start making fresh juice with those this coming summer, to sell and for us.  There are all kinds of fruits and vegetables here to mix together for the juice.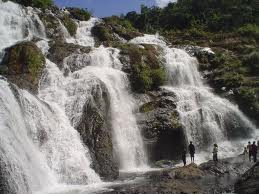 I was outside and Ado wanted to know if I wanted to go with him on his last run downtown in the multi-cab.  Sure I said.  I told Cathy to let Lita know I was going.  Well it turns out that Cathy went with us, she rode in the back and I didn't even see her get in.  So now Lita doesn't know that I'm gone.  Naturally since I'm not there, she wants me for something, and I'm not there.  Now she's mad at me.  She'll get over it though, she's a big pussy cat.  Long, sharp claws, but gentle on the inside, somewhere.
I'm going to check to see what pictures I have to put in here.  I hope I have some new ones that I haven't posted yet.  I think I have a few.  This is all I have for today.  I wish it could be more, but there just isn't.  I'll be back in a couple of days with more exciting news.  Hopefully more exciting then these past 2 days.
Salamat, Palaam
Useless Knowledge:  The mechanical shark in the 1975 hit movie Jaws was named Bruce.  (Howdy Bruce)
Useless Knowledge: Until 1937, the referee had to throw a jump ball after every basket.  (Bet that made for a long game)
Today in Philippines History
1897 – Filipino journalist, patriot, labor activist, and churchman Isabelo de los Reyes known for his stirring and pungent articles critical of the Spanish colonial friars, is jailed at the Bilibid Prison for supposed complicity in the Philippine Revolution that broke out in 1896; while in prison, he will write his Sensecional Memoria addressed to the Governor and wherein he points out that the friars are the ones responsible for sowing the seeds of discontent and revolution in the Philippines; during the Filipino-American War (1899-1914), de los Reyes will condemn the imperialist United States for invading the fledgling Philippine Republic in his book Independencia y Revolucion; in 1902, he will found the Philippine Independent Church nearly and will nominate former Catholic priest Gregorio Aglipay y Labayan as Supreme Bishop; de los Reyes would be imprisoned in 1902 by the colonial American authorities for organizing a union that supposedly forces wage increase and upon his release, will leave for China and Japan in early 1903, giving him the chance to meet exiled Philippine Republic Gen. Artemio Ricarte y Garcia and apprise him of the situation back home; he would be elected senator of  Ilocos from 1922-1928, after which he will devote his time to his church and to writing, including most of Aglipayan literature and the landmark historical novel and classic love story rolled in one, "Ang Singsing ng Dalagang Marmol," the story of love born and thwarted during the Phil-Am War.

Photo credit: http://bcl.wikipedia.org/wiki/Ladawan:Isabelo_de_los_Reyes,_Sr..jpg