[smartads]  Dinagat Islands (Filipino: Mga Isla ng Dinagat) is a province in the Philippines, located on the south side of Leyte Gulf. Leyte is to its west, across Surigao Strait, and Mindanao is to its south. Its main island, Dinagat, is about 60 km from north to south.
Dinagat Islands had been a part of the First District of Surigao del Norte Province until becoming a province on its own on December 2, 2006 with the approval of Republic Act No. 9355, the Charter of the Province of Dinagat Islands, in a plebiscite.
http://en.wikipedia.org/wiki/Dinagat_Islands
On February 11, 2010 the Supreme Court of the Philippines declared the creation of Dinagat Islands Province null and void on grounds of failure to meet land area and population requirements for the creation of local government units. Dinagat Islands then reverted to Surigao del Norte Province.  On March 30, 2011, however, the Supreme Court reversed its ruling from the previous year, and upheld the constitutionality of RA 9355 and the creation of Dinagat Islands as a province.
Hits @ 0039 = 1141660 = 6269 (24 hours, 9 mins).  That's not very good for that long a period of time.  I can't complain though.  I'm just happy that someone is reading.  I don't know why y'all don't get bored to death reading what I type.  It's only rarely that I have anything interesting to say.  Well things that I consider interesting anyway.  I guess that some things that others don't experience everyday is something different.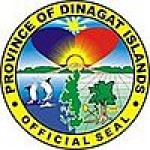 I actually woke up several times this morning, but I didn't bother to get out of bed until 0937.  I will be going downtown with Lita today, so I had to get up sometime.  We were going downtown to get a few things, not much.  It's good to get downtown on occasion as long as the trip is, I say, at least an hour.  We didn't buy much, just mostly things for the BBQ and I bought some Mexican peanuts to put away, in case I get hungry and there is nothing else handy.  I like peanuts, but those are the only ones that I've had around here, that I actually like.
I needed to get back home, but Lita wanted to continue shopping at the wet market.  She didn't want me shopping with her because people tend to try to raise prices when they see me.
I was going to take a tricycle home and even pay double so I could sit up front by myself, because I figured I'd take up 2 seats with my big butt.  The tricycle driver wanted triple because he said he could get 3 other people up front with him.  That's BS.  I just got out of his tricycle.  I don't want to help people extort money from me.
http://jniceparadise.blogspot.com/2009/12/discover-dinagat-islands.html
Lita was trying to explain to me where to go to easily get another tricycle going all the way out to Bagacay, but I was only half listening.  I told her that I would just stay there with her and shop.  Oh no!  She wanted to shop alone.  I told her, "Fine, go shopping, I'll find my way home".  I just left her there and walked away.  I just started walking in the direction of the house.  Never mind it's about 1.25 miles away, I was just walking in the general direction.  My plan at first was to get to the main road, find a tricycle going to Bagacay and get home.  Well when I got to Maharlika Highway, the main road, I found that it was easier to walk on the opposite side of the road.  It's cool, I can still flag down a trike going in that direction.  I mean if any of them have an empty space, they are checking people out on the road in all directions.  I was still a little mad, so I wanted to walk until I was not mad anymore.
http://dinagatislandsphilippines.blogspot.com/2010/03/dinagat-islands.html
As I was walking, just as I figured, there were several tricycles and pajak-pajaks trying to give me a ride.  I just waved them off and kept walking.  I got a lot of "Hey Joe" or "Hi Joe" or just plain "Hey you".  I ignored them all.  All of them except 1 was from children anyway.  The one that wasn't was from a guy that sounded like he could be drunk, so I just pretended not to hear him and kept walking.  I was going to go with the "Hoy Juan" thing, but decided to ignore them instead.  I was sweating a lot by then and starting to get tired, so I didn't want to use any unnecessary energy.  I still think that when the children just say "Hey You", heck even the "Hey Joe", it's rude and disrespectful.  That's mainly why I ignore them.  There was one young lady that said, "Hello Sir".  To her I responded, "Hello".  Even in the States I do the same thing, but I don't hear the "Hey Joe" in Texas.
http://thetravelteller.com/tag/dinagat-islands/
By the time I got to the first cemetery in Barangay Rawis, I knew that I was going to walk all the way to the house.  One of the Pepsi drivers even came by on his motorcycle and offered me a ride, but I told him that I was just going to walk, thank you.  It was very nice of him to stop.  Heck I don't even know his name, but we recognized each other.  I saw him when he got back to the house, I was still far down the road at the time.  I had a brief thought that I if I would have taken the ride, I'd be home now, but it's too late now.
When I got up to the cockfight arena, I had a tricycle driver actually stop and ask me if I wanted a ride.  I told him that I was just going to the Pepsi truck right up there, I could see it.  I started using it for a landmark instead of the Ciriaco that I was using.
http://dinagatislandspio.blogspot.com/2010/12/dinagat-islands-revels-for-3rd-bugkosan.html
When I 'walked' in, I think everyone was surprised.  I believe that a lot of people around here think that just because I'm an American, I'm lazy or something.  Maybe they are just not use to seeing American's walk, when they could be riding. Whatever the case, I'm not like most Americans and I've been trying to tell them that since I've been here.  Maybe some of them will believe me after today.
The walk wasn't so bad.  It was hot and humid though.  Really I could have turned around and headed right back for town.  I would have gotten a hat before I left this time and maybe buy a bottle of water along the way.  But I'm sure I would have made it back downtown without a problem.  By then I just might need to ride back though.
http://townspicts.net/town-12_Dinagat-Islands.html
I did have to take a shower when I got home, even though I just had taken a shower before I left to go downtown.  The time between showers was only about 3 hours.
Ado told me that from the wet market to the house is approximately 2 km (1.25 miles).  He does the trip a lot when he's working, so I'm going with his judgement on that one.
Lita got home approximately 1/2 hour after I arrived.  She came home in a pajak-pajak, she didn't walk.  She bought me some potatoes and carrots to make some stew.  I wanted to wait to make the stew because, according to Ramil, Mar (this Dad) was suppose to arrive tomorrow from Cebu and I wanted to wait on the stew so I could use some of the sauce on it.  Well if I didn't cook the stew, I wouldn't have anything to eat today, except peanut butter sandwiches.  So I used 1 potato, 1 carrot, 4 of the small, small onions and 1 chicken breast for my stew.  I cooked it outside in the dirty kitchen because I didn't want to use the propane unnecessarily.
http://www.ahyer.com/dinagat-islands-province-house-and-lot-for-sale-17093-1
The stew was pretty good, but I have done better.  I ate all of the stew.  It was only 2 bowls worth but I wish now I would have saved that second bowl now.
I watched TV for most of the day after that.  I did get to see a couple of the NCIS shows that I haven't seen before, so that turned out well.
Ado has been repairing his multi-cab all day.  He hasn't figured out what it is yet, but he always does eventually.  I wish I had the money to get him a brand new one because he works so hard already, and having to repair his truck all the time is hard on him.  He doesn't mind doing the preventive maintenance, in fact in insists on doing it, back when something goes wrong it takes away from his working time and of course that means he is losing money.  I don't want his children to go hungry.  All 4 of his kids (Crystal, Khan, Precious and Casandra) along with his wife Cathy, eat so little anyway.  I'm sure that I eat as much in 3 days as they, combined, eat in a week.  And I don't eat as much as I use to.
http://www.myspace.com/islasfilipinas/photos/33054812
Oh, ok!  I'll tell you.  I wish I would have saved the second bowl of stew because Mar showed up and he did find some of my sauce I wanted.  He actually bought more than I thought he would.  I'll have to be sure to pay him back for all that.  He got 2 bottles of Tabasco sauce, 2 bottles of A1 steak sauce and 3 bottle of the Kraft Original BBQ sauce.  All my favorite sauces, except the A1 Bold is better.  They didn't have it in Cebu where he was, but it's okay.  The original is very good also.  I'm just happy to have some.  I told Mar that if he wasn't so ugly, I'd give him a hug.  Ludy was there, so I just hugged her instead. Marianne was there too, but she was in the back, too late for the hugs, dang it.
They just got back from Cebu today.  Marge and the new granddaughter are doing well.  I don't know the baby's name yet, but I did get to see some pictures of it on her Facebook.  The baby looks like her Mom.
Mar, Ludy and Marianne all hung around for awhile talking with Lita and later with Emei also.  The finally left around 8:40-8:45pm, somewhere in there.
Dinagat is a municipality on Dinagat Island in the province of Dinagat Islands, Philippines. As of the 2007 census, it had a population of 11,961.
http://wdict.net/word/dinagat,+dinagat+islands/
It's already past time for me to start typing the post.  I typed for awhile and went to watch The Biggest Loser – Pinoy Edition.  While I was watching that we had a power surge.  I didn't get up, but I figured I most have lost the Internet.  A few minutes later, there was a bigger surge and when I did come in here, sure enough, the Internet was out.  Luckily it came right back up at about 11:19pm.
Well Crap!  At 11:23pm, another electrical hiccup and I lost the Internet again.  This time it doesn't want to come back up.  I've already reset the modem twice and it still isn't up.  I can type in the post, but I won't be able to save or publish it until the Internet is back.
http://bigjimsphilippinesexperience.com/blog/?p=52
At 11:32, I'm trying the 3rd time.  And ………  it's back.
I saved the post right quick, in case I lose it again.  I'm done anyway.  Time to put the pictures in.
Salamat, Palaam
Today in Philippine History