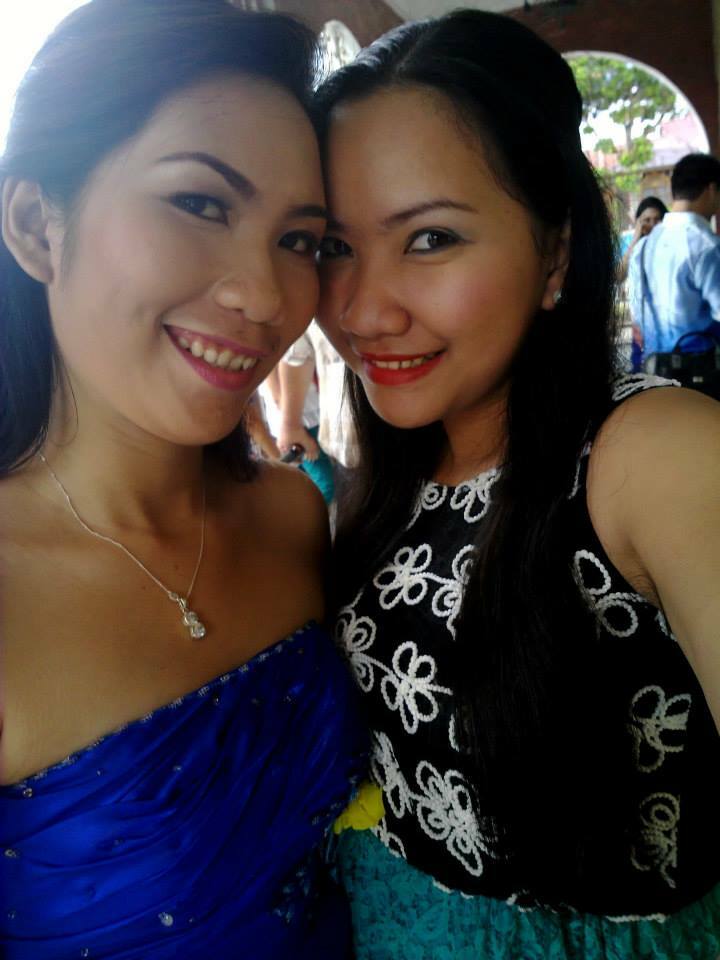 Mostly because of this COVID-19, my niece started selling feminine products online.  I wish that y'all would at least go check it out to see if you like anything.  I don't get anything from it, I'm just helping her get her small business more recognition.  I think all small businesses deserve a chance to grow if they are good enough.  Also she is one of my favorite Filipino nieces (I have no favorite).  Here is the link to her page Gj Beauty Access.  Please take a look.  It can't hurt to look and you just might find something you love.
As of yesterday (1 May) they slacked up a little bit on the quarantine.  There is a little bit more freedom and we can now buy alcoholic drinks.  Of course, we still have to wear our mask around other people although I think no one is doing that at their homes.
I saw a video the other day of a foreigner (British guy) walking around without his mask.  This was in the Manila area way up on Luzon.  The barangay official confronted him and he gave them a difficult time.  He was walking among lots of people and refused to put on a mask.  They had to arrest him.  It took 4 or 5 guys to get him into the paddy wagon.   They did it very efficiently and without hitting him even once.  I could have been under the influence, but he didn't really look or sound like it.  I heard that President Duterte saw that video and ordered that the guy be deported.  I'm not sure if it is true or not but I hope it is correct.  He was being a real asshole and we don't need anymore negativity by the non-Filipinos living here.  We choose to live in this country so we must follow their laws and their rules just as they would have to follow our laws and rules if they lived in our home country.
I believe I already mentioned that I have been teaching others how to play dominoes.  I just played 7 games in a row and lost 4 of them.  That's the first time since I've been here that I have come out on the losing end after a series of games.  Although I was all hot and sweaty, I won't use that for too much of an excuse.  He (Christian) did agree to play with the a/c next time or at least a fan.  My shirt was soaked with sweat.  I'm glad someone is learning and actually really liking the game.  I hope to teach him how to play Texas Moon next and then maybe Texas 42 after that.  Although mostly I like playing Texas Moon.  I hope he will be able to build an actual game room someday soon.  He already likes my favorite board game (Empire Builder) but it's hard to find at least 3 players around here that want to sit around and play for 3 or 4 hours.
Early tomorrow (May 3rd) I will be going to get more of our money and check out the line at Metro Supermarket.  They open at 8 am, but I heard that people start standing in line around 5:30 am.  That's a bit early for me to stand in a line.  I think I'll leave the house around 7:30 am and see how the line is.  I know once it starts moving it goes pretty fast.  I'm hoping I can use Xoom to get my money tomorrow.  I'm having an issue with them.  If not, then the ATM is open 24/7.  It cost more money to withdraw and I can't get near as much, but it'll be the only way I have at the moment.  I'm working on a secondary way that doesn't cost so much now.  I'll have details on that as they become clearer to me.
Salamat Y'all