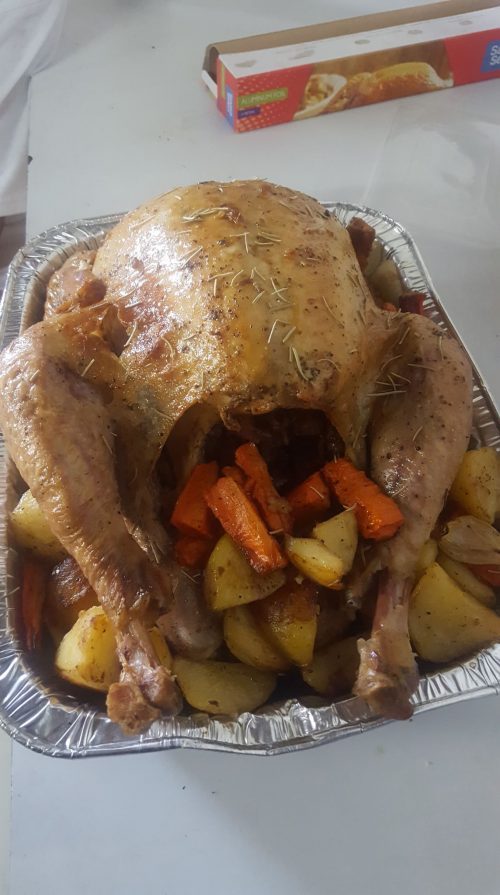 My nutty niece Grace working in Manila will be back on 19 Dec for the holidays. She will be bringing some nuts with her for us. We've ordered 1 kilo of pistachios and 1 kilo of mixed nuts. I'm not sure how long she will be here but most likely through to 2022. If you are in the Philippines you can order all kinds of nuts from her also. Be sure to ask for items that may not be on the shown menu. Her Facebook page is GJG Premium Nuts.
The expats will be having our Christmas party on 22 Dec at Mango Lounge. Right now the menu planned includes beef, turkey, potatoes, carrots and cranberry sauce. I know there are other things but that's the only ones I know about. Hopefully the turkeys will arrive in time from Cebu. They were ordered a couple of weeks ago. Once again they will be offering a regular plate and a king size plate. I usually get a king size but I think I will go with the regular this time. I will have to order a king size to take out for Lita and the relatives. I wish they would just come to Mango with me, but they do not. I believe the price will be a little bit higher than usual though. It is usually P500 regular and P800 king size. It probably will be P600 regular and P1000 king size this time. That's alright though. I will explain in the next paragraph.
All the proceeds from our expat Christmas party will be used to feed and provide a better Christmas for a local neighborhood. Christian has been searching for a nearby neighborhood that has a lot of children and seems to be very poor. There are lots of poor people around here but I hope he picks a good one. Us expats will be present to present presents (English is a weird language) and help serve food. I've been waiting to do something like this for a while now. The last time was when we brought food and clothes to the village that burned out. I will be pushing for us to do things like this at least twice a year and maybe even up to 4 times per year. I will be sure to write about it when/if we do.
I was thinking of putting a blog chat on here but now I'm not so sure. There only seems to be a few people that would really be interested in having that. I don't want to do it for only a few people. If I get a lot of positive feedback on it then I will reconsider.
Last Saturday was the second week in a row that Mango had it's band back. I think the band did better this week than last week. They played more rock n' roll this week versus last week playing more Filipino music. It seems that the problem was they had an alternate drummer last week and he did not know all the songs. The regular drummer was back this week. I'm wondering if they will have a band this weekend because there is a typhoon on the way. It is not supposed to hit us directly but there still should be quite a bit of rain and wind. It's supposed to hit tomorrow (Thursday) and hit south of us. I hope it is far enough down that it will not knock out our power supply like it did before. We were 3 weeks with no power that time. I'm not sure I could handle that again.
I'm going to close now. I still have a few more subjects to discuss but they can wait until the next entry.
Salamat Y'all