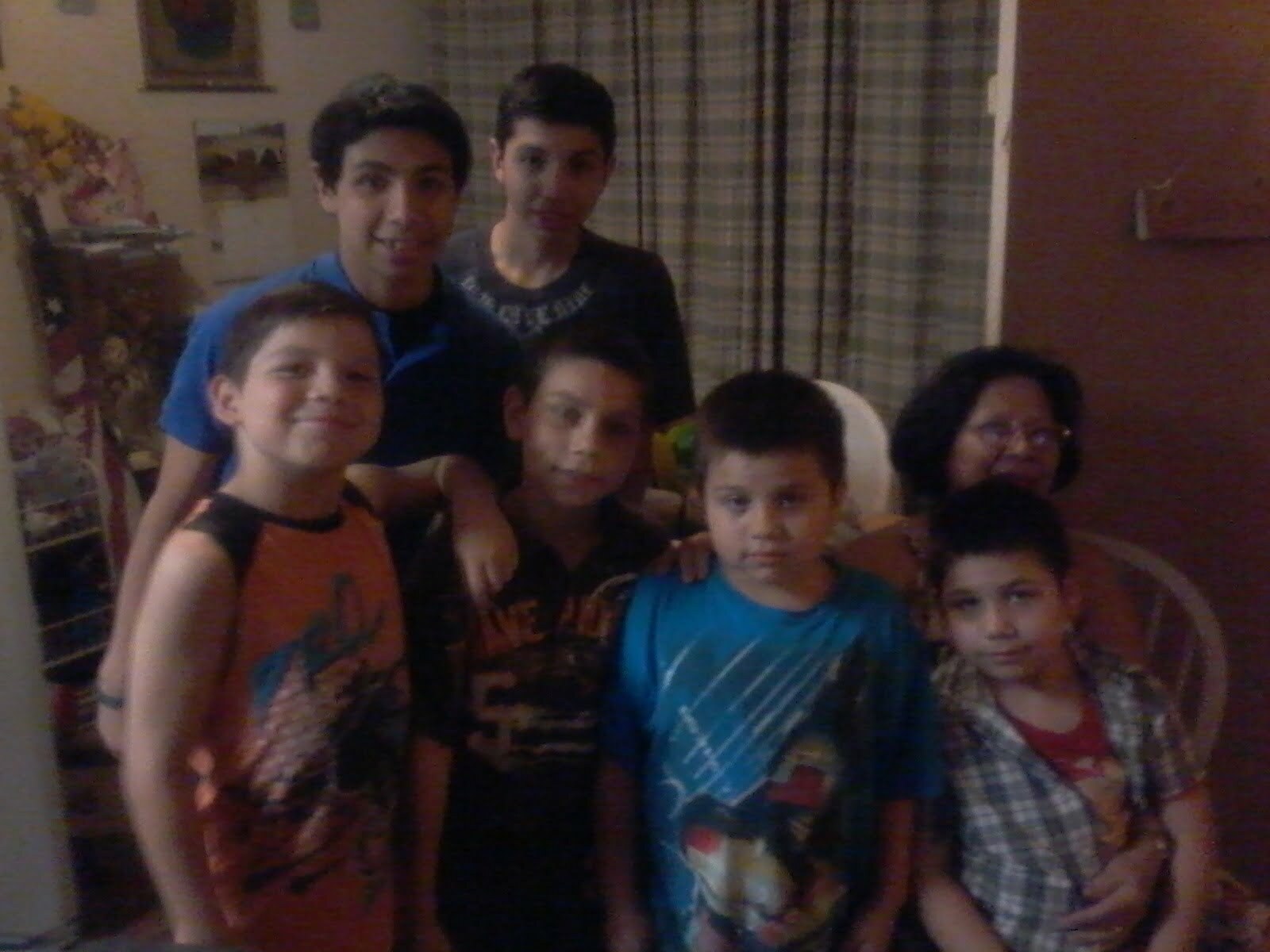 Last Post Preview
I left off at last post while we were in San Antonio, staying at the Kelly Inn at Kelly Field.  The passenger terminal is pretty close to the Kelly Inn so that was not too bad.  So we just finished a good, but expensive meal and while I explored the hotel, as I usually do explore the hotels we stay at, Lita likes to unpack things and repack them.  Not everything, but I don't see a reason for it.  It's her thing though, so I don't complain.  We were starting to see a problem though.  She thought I had more money and I thought she had more money, and it turns out we were running pretty short on funds.  We still have to get from San Antonio to Belton, about a 2 to 2 ½ hour trip.  We decided to sleep on it and worry about it tomorrow when we were more fresh and could think clearer.
Searching for Transportation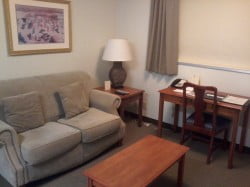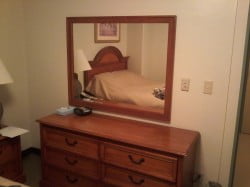 So early the next morning, around 0530, I'm up and calling Amtrak, Greyhound and car rentals places.  The car rental was too much, so that was out.  I think it was like $179 because it was a one way trip and I would be leaving the vehicle in Temple.  Greyhound fares were more out speed at the time.  They were $36 per person for the one way trip.  We still would have to get to the Greyhound station, but thanks to a great shuttle service that was recommended by the front desk, that would not be a problem.  I can't find the information on that shuttle service right now, but if you are there, just ask at the Kelly Inn front desk.  I've got a mess to straighten out in a plastic bag and when/if I find that name and number, I'll post it later.  The problem with the Greyhound bus though was that they only had 1 trip per day and it leaves at 0350.  We already missed the one for the day.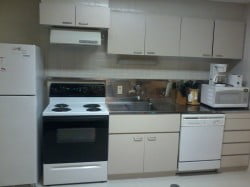 Amtrak was an even better deal though.  It was only $24 per person.  However, they also only had one trip per day from San Antonio to Temple and it ran at 0700.  We'd never make it in time, it was almost 0600 now.  The last option I could think of at the time was to have someone from Belton drive down to pick us up.  None of my relatives are used to driving in big city traffic.  San Antonio definitely classifies as a big city.  To make it even worse, Kelly Field is on the south side of town.  I got in touch with my sister via Facebook and gave her the phone number for the front desk of the hotel.  She called and said that her and my father would be driving down to get us.  I really do not like for my father to be traveling such long distances, especially when the traffic makes him nervous.  He is 79 years old and I just would rather he didn't have to do it.  I could not think of another option … until.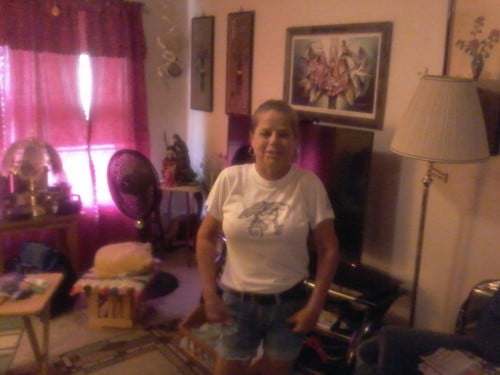 Kidney Sister to the Rescue
You see, the main problem was that it was the 29th of August and payday was not until the beginning of next month.  That's 3 more days.  By our way of thinking at the time, the only option we had left was to have someone come get us.  That was until I was talking to my sister (my kidney sister) on the phone and she happen to mention that 1 Sep is Labor Day.  That instantly hit me that if that is a holiday, the maybe, just maybe my check would be in the bank today.  Sure enough, it was.  That solved our money problem right quick.  I then informed my sister that there was no need for her or anyone else to come get us.  We would get there ourselves.  We wasn't sure how at that point, but I didn't have to worry about any family members traveling where they didn't feel comfortable and that was a relief.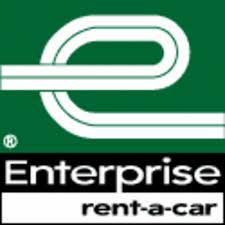 Enterprise Rent-A-Car
Well we decided to rent a car because we wanted to stop along the way to eat and also we could travel at whatever rate that we chose.  I was only slightly worried that since I had not driven in a couple of years, and even longer in the heavy traffic, would it be a problem?  I had the aforementioned shuttle service take me to Lackland AFB to the rental car location close to the BX and Commissary.  Also, as if I didn't have enough with the not driving for a long time thing, I rented a full size Dodge Ram.  It cost me $30 more, plus we had to put down a $100 deposit, and $30 (I think) per day for insurance.  We only had it for 1 day though.  So I believe the final price was $309, but we would be getting the $100 back after.  We could have gotten back cheaper via Amtrak or Greyhound the next day, but that would have meant another $56 for a night at the hotel and then taking the shuttle to one of those terminals, if we could get it to come by early in the morning.  Besides, we were ready to go now.  This was easier and it was good for us.  I don't often get to drive a full size pickup anymore.  It felt good.  I have always liked traveling in San Antonio traffic (when it's moving) and I found that that didn't change.  It's even better when you are not looking up to half the traffic on the road.  In that pickup, we got to look down on most everyone.  I drove through that traffic almost like I had never left.  I was a little apprehensive, but no close calls and pretty smooth sailing the whole way out.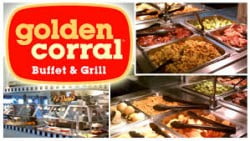 Golden Corral
Lita didn't want to stop anywhere in San Antonio to eat.  She wanted to have it in our rearview mirror before stopping.  Okay, that's fine with me.  We ended up stopping at the San Marcos Golden Corral for our first US meal in 2 years.  I had some vegetable soup, a salad, chicken, some steak and potatoes, plus I added a few different items of Tex-Mex, especially their seasoned pinto beans.  I had 3 helpings of those.  As usually at Golden Corral, Lita ate more than I did.  She likes to fill the table with all the things she wants and then once she sits down, does not get up again.  I was busy sucking down 4 really large glasses of iced tea, no sugar, no lemon and making multiple trips to all the items that I had already eaten, mostly those beans and the steak.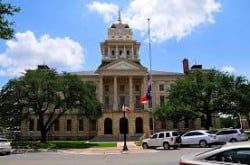 Belton Texas
We took our time driving after that, but we didn't stop again, except for 1 bathroom break for Lita, until we reached Belton.  When we got to my mom and dad's house, we got another surprise, their car was not there.  They were not even home.  No one knew exactly when we would be leaving San Antonio and even less of an idea when we would be arriving in Belton.  My mom and dad were at bingo in Temple.  I wasn't a problem because my brother lives in the same apartment complex and he has a key to our parent's house.  That also turned out to not be necessary because when I tried the front door of their house, it was unlocked.  At first I was thinking they left it unlocked because they knew we might be there at any time.  That is just about against everything my father believes though, so I found that hard to believe.  It turns out that my brother was at their house already.  He was on the computer in the bedroom.  We just hung around until my parents were home.  The truck didn't have to be turned in until 11:00 the next day, so we were in no hurry.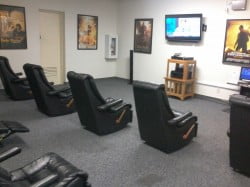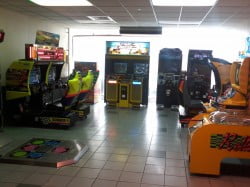 Next Post Preview
Now we have to determine where we will be staying while we are there.  Last time we stayed with my parents, but that required for us to take over my mom's room.  My dad snores so loud that he has his own room.  My mom stays up all night anyway reading and watching TV, but it still felt odd.  When we got up in the morning, sometimes she was sleeping in the big chair.  I just woke her up and she went to her room.  Anyway, we didn't want to do that again.  We did find a solution.  That solution will be revealed in the next post.
Salamat Y'all