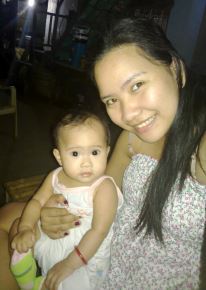 [smartads]
Juvic got offered a job working for a company called School 2000.   She said she filled out an application online and a few days later they called her.  She asked me to check out the company online and the previous website is what I found.  This looks legit to me.
They want her to, well here are the exact words that Juvic told me, which I think she got from the message from them.
—————————————————–
Juvic: "They want me to be the local coordinator here in Region 8. All I have to do is to study the module, get familiar with the software and know everything about it".
They said that she would have to make herself available on-line for 1 hour a day.
Juvic: "For now I just have to print the module and read it over and over.  I need to be on computer one hour a day to train me".
They have not asked for any money or anything else, not yet anyway.  I also ask her if she needed a computer or would they supply her one.
Juvic: "They are not asking for anything. If things work out well, they'll send me a computer. They actually called me few times this week and I'm still having second thoughts".
I asked Juvic if she knew anything about how much money for such a job.
Juvic: "We haven't talked about it yet. They also mentioned they're going to let me work in UK, I just have to be familiar with the soft ware and how it works".
I told her  "I thought you said you would be working here and would represent the people in this area"?
Juvic: "Yeah but they said if I have a good performance they might need me there in UK".  "That's why I asked you earlier to confirm if they're legal".
——————————————————
So as you can see Juvic is being cautious about doing anything with this.  It sounds like a good deal and it probably is, but since no one here knows anything about this company, I thought, with Juvic's permission, that I would ask y'all and see if your collective wisdom could shed some light on this.  Juvic seems like she wants to do it, but is fully aware of the number of scams out there.  I say that as long as they do not ask for any money or to take off any clothes, then she should give it a chance.
Please send your thoughts based on the experiences that y'all have been through in dealing with such matters.
Salamat, Y'all