Time comes and time goes but it all just mostly stays the same for me. I've been slacking in my blog duties again. Well, at least this blog. I have 2 others to care for. One of them is new and on PeakD. I am having to learn about PeakD and The Hive so I've been concentrating more on that than this. Hopefully this post will be interesting enough to make up for it. To me it's all mostly boring but I hope that will be changing soon also.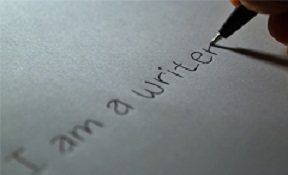 I have found a new walking partner. His name is Tom, he is from The Netherlands and we will be beginning tomorrow morning, 19 July. I'm not sure about how far I can walk these days, but we'll find out tomorrow morning. He is a small guy but he tells me he used to be very big, with a huge gut hanging down. He says that he will be patient with me so I won't give up walking. I don't think I'll give up as long as I have someone to exercise with.
I have also met another guy here, named Emil. He is from Sweden. He showed me a picture of what he used to look like. Now he is a small guy who looks like he was never fat a day in his life. All these "ex" large guys around me. I sure hope that some of it wears off on me and I can also be an "ex" fat man.
I did buy a new phone, a used one but new to me. The other one just simply died. I can't complain though because I've had it like 10 years without a problem. I don't buy new phones often. The one I bought is a Real Me 3. Yeah, I know, it's old. But it's newer than the phone I did have. I still have to figure out how the new phone works. I'm getting better at it but there are so many apps and things I've never used before. Probably will never use some of them.
I'm still having problems with my water pressure, but it has improved thanks to a new tank. It still needs work though. At least I can take a shower with hot water now. It seems the hot water heater was not working because the water pressure was to low. It worked fine yesterday when I showered. After my walk in the morning I will take another shower to test the hot water and the pressure again. If the pressure doesn't hold up I'll have to contact the people that set it up. I'm guaranteed for 2 years.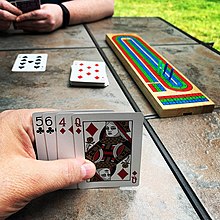 I've been playing a lot of cribbage recently. I taught Christian how to play and he took to it like a duck to water. He wins quite often now, sometimes beats me more than I beat him. I've also taught a couple of others to play, plus reacquainted a couple of others to the game. We must have at least a dozen cribbage players around here now. I see a cribbage tourney in our future.
I ordered some coffee online via Lazada. It's the first time I've had problems with a coffee delivery. They claim to have tried to deliver it yesterday and this morning, but they didn't. Someone was here all day. I sent them a nasty note (no swearing) and it got delivered this afternoon. Well, at least half of it got delivered. I ordered 2 flavors of coffee, Irish Creme and Butterscotch. The Butterscotch was not with the order, which I didn't find out until the driver sped out of here. I got the Irish Creme, but there was a hole in the outer and inner bag. Coffee spilling out. There was a plastic wrap around it. I guess I know why now. I sent bad reviews to Lazada and Ninja Van (the delivery service). Hopefully I will get my money back or get my coffee. Whichever they decide to do is fine. I wish I could pick my delivery service. I would not choose Ninja Van.
I did receive a new pair of shorts and a new shirt that I ordered on Amazon. They must not have come via Ninja Van because they got here 8 days before the estimated delivery date. I opened those shorts up and they were huge. When I put them on they were slight too large for me. Damn, I'm big. If I order those shorts again I will order the next smaller size. Maybe 2 sizes smaller if the walking helps me. I have not tried the shirt on yet but I did do the around the neck thing. If it fits around your neck, supposedly it will fit you. It should be about the perfect size. I had another shirt ordered, but it was deemed "undeliverable". It was from the same company as the shirt I did receive so I'm not sure why there was a problem. I've already found some other shirts and shorts (less expensive) that also has free shipping to the Philippines. I'm going to make 1 order each of those to check out the quality and see if I should continue ordering them.
I might have finally found a place that I can submit my song lyrics and get someone to write music for them. In The Hive there are lots of different communities and some of them are for music writers. I'm going to give it a shot. Maybe we'll have a big hit on our hands. Probably not, but maybe.
I've also decided that next payday I will be getting our a/c cleaned, our commode replaced and I'm buying a new battery backup for my computer. It's due and the one I have now just holds the computer for a second or two before it just goes out. I've got it also plugged into a surge protector and I think that is the only thing saving my computer right now. I also wanted to get a microwave, but my wife said, "Don't waste the money". Okay, I won't. I thought she wanted one.
Okay. I'm going to figure out the next historical figure to write a poem about. Maybe Doc Holiday? Then I'm going to go back to playing my game, "Around the World in 80 Days". I just went over 31,753,000 points and I have 268 extra lives. I've been wasting some lives if I believe one of my rounds is not going as well as I'd like or if it looks like I'm going to lose anyway. I'm still trying to see if the "Lives" will show 1000 or stop at 999. Also wondering if it shows 100,000,000 points or stops at 99,999,995. It might be another year before I know either of those.
Yeah, that's enough for now. Sorry I was slow in posting. Like I said, I'm doing extra these days and I've got more things to do as I'm doing those things.
Please don't give up on me. Keep reading and keep clicking.
Salamat Y'all