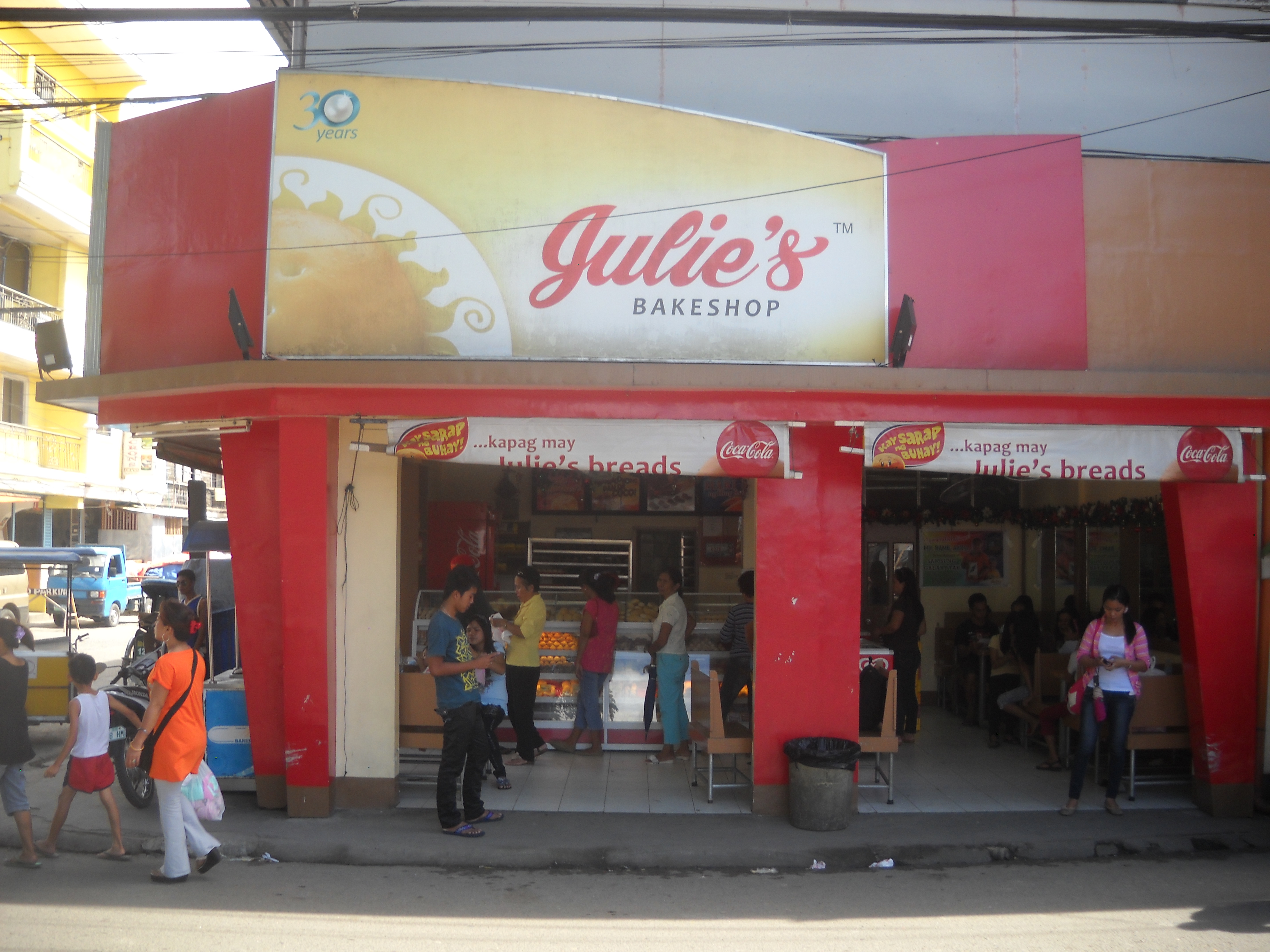 [smartads]
Location:  Gomez St.
Telephone:
There are several of the Julie's Bakeshops around town and around the Philippines.
*
*
*
*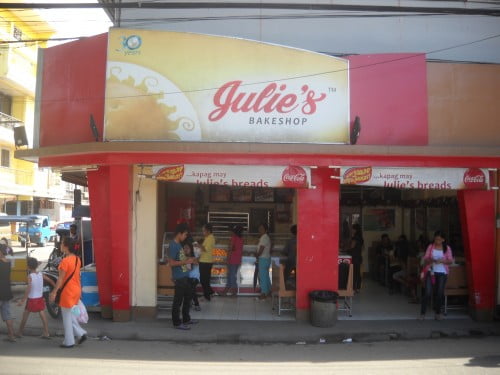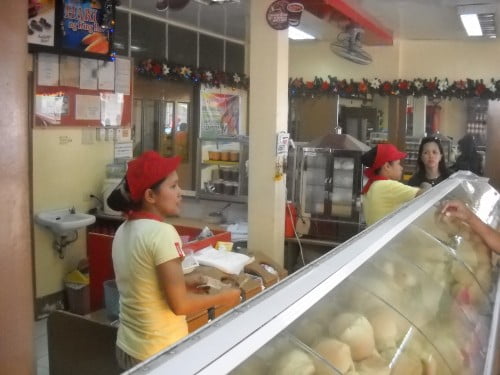 I have bought bread at Julie's and I like it.  If you have tried it and would like to leave a comment to express your opinion on the food and service, please do so here.
If you have more information on Julie's Bakeshop please rely that information here so I can keep this site as up to date as possible.