[smartads]
I suppose that I am going to have to change the way I do the posts again.  I am just not coming up with enough information to constantly have posts when I limit myself to only one subject.  I'm going to have to go back to the way I was doing it before, but when something that I think should be expanded on comes up, I will do that.  Right now it's the only way I can see where I will have consistent updates to the blog.  If I have to go more than 3 days without an update, I start thinking that y'all are going to get tired of it not being updated, and you will stop coming by to read.  If you don't read, you won't see the ads, if you don't see the ads, you won't click on them and that means I will be making even less money than I am now on them.  So I hope you liked it when I was doing it the other way, although I will have as many individual ones as I can muster up.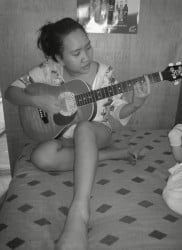 This past Tuesday I had a visitor.  It was Calbayog Tom and his lady, Maria.  He lives here in Calbayog for most of the year, but will be leaving on the 24th of this month to go back.  He said he would be back in April or May.  He seemed like a pretty nice guy to me.  He's not a big drinker, but I don't hold that against him.  My best friend back in Texas (BJ) is not a drinker either, so that's not a problem for me.  He should up around 9:00pm and we talked for about 40 minutes up front by the picnic table.  Maria got into a good conversation with Lita and Judith also.  He still had another visit to make that night so he had to go, but he said that he would be back by again.  Besides, the mosquitoes were eating me up.  I was about ready to go back in anyway.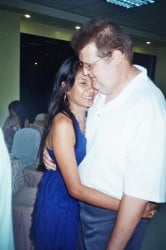 On Wednesday morning we had all kinds of problems.  I woke up and had something important to do on the computer, something besides the blog, but the internet was down.  Not only was the internet down, but the phone was out also, so I could not call them to tell them it was down.  As it turns out I didn't really need to call them because it seems that Globe was out everywhere.  Titing called Tacloban and asked for someone there to call on a Globe line and it was down there too.  I kept waiting for it to come back up, but it stayed down all day and night.  I turned the computer off around 10:30pm because I got tired of only playing games.  No internet, no work.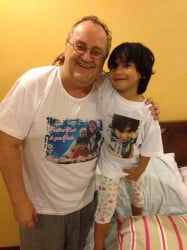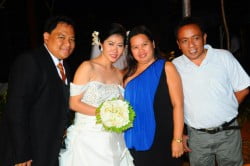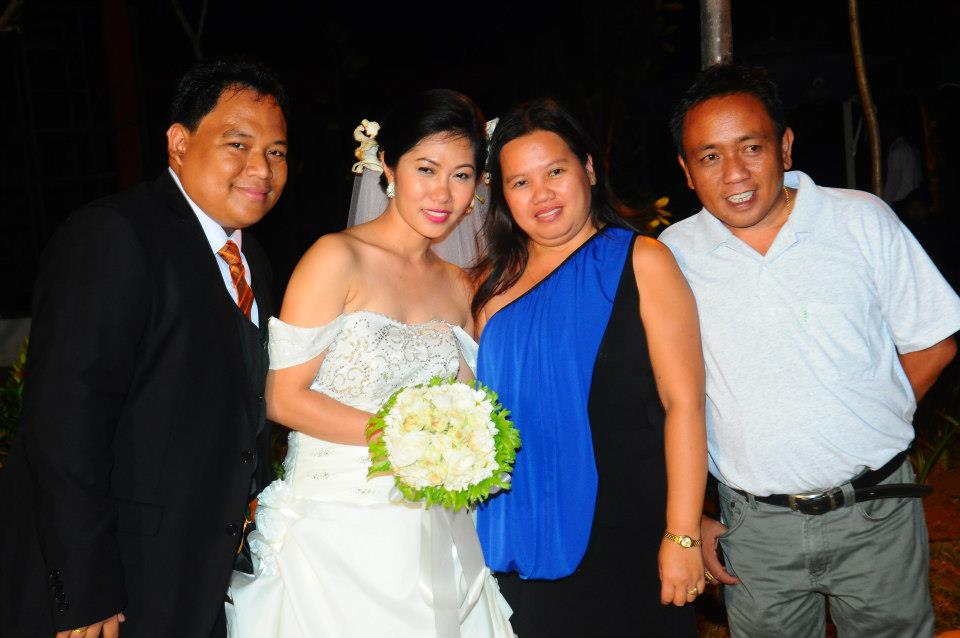 In addition to both of those being out, sometime before noon, the cable went out also.  Why did the cable go out?  Well it does that sometimes when we have a brownout.  Yep, that's right we had a brownout on Wednesday also.  The brownout itself only lasted 10-12 minutes, but the cable was off for hours afterwards.  I am not even sure of the time it came back on because I had already decided to read some of my Bourne Ultimatum book.  That was after I took about a one hour nap.
We have not been having brownouts recently, until just a few days ago.  The cable has been working fine and even the internet has had no problems.  It just all seems to happen at the same time and in spurts.  It's all back up now and I hoped it would stay that way, but it isn't.  Tomorrow, my birthday, they have a scheduled brownout from 9:00am to 5:00pm to transfer some of there lines away from Rawis Bridge.  So when this posts at 10:00am, I will not even be able to check it.  It will probably be there with no problem though.  Evidently they really are going to be repairing that bridge and the wires need to be relocated.  Happy Birthday to me.  Maybe I will be working on that tequila a little bit earlier than planned.  If it turns into a frustrating day, I'm sure I will.  It's only a 1/3 of a bottle and I'm sure Ramil will be happy to help me drink it.  Plus I have already made some orange Tang and put it in the refrigerator so I can mix it with the tequila.  I don't have any orange juice and I can't afford to get any of the grenadine right now, so I'll just drink what I have and think about a sunrise.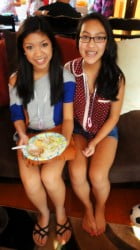 When I got up and checked the internet on Thursday morning around 0720, it was back up.  I went in and took care of that problem I missed out on yesterday.  So far it looks like it will be okay, but I will find out in the coming days.  Just to keep me in suspense, we had about a 3 second brownout right at 0900.
I do have something that I can have a separate write up on.  It seems that the Ciriaco personnel manager has approved our proposal and menu for their employees to eat here.   I will get more details from Lita on that and do a write up shortly.
Since I do not really have any new pictures, I will try to raid some from y'all via your Facebook.
Salamat, Y'all