Great Destinations and Outdoor Activities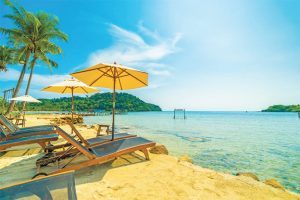 [smartads]
Summer in the Philippines spells sun, sea and sand. For some, it's going to the boondocks to hike and reach the sky. For the less adventurous, a day in the theme park is all they want to experience rides and see various attractions. The "Agila" is a must-see place at the Enchanted Kingdom in Santa Rosa, Laguna.
A highly "edutainment" experience, participants feel the exhilarating fly with the Philippine eagle as it travels all over the archipelago.
For some, sightseeing is the name of the game. For others, malling to make themselves cool and while away their time is all they need. Indeed, summer is here, and there are many ways to spend it whether at or away from home.
With the Piso and promo fares by the Philippine Airlines,  Cebu Pacific and AirAsia, every Filipino can now afford to travel and become a tourist of his own country with 7,107 islands ready for exploration.
The top tourist destinations in the country in the hot months of April and May include the cooler places of Baguio City and Tagaytay, and the beach perfect islands of Boracay, Palawan,  Cebu, Siargao and Bohol.
Summer all year in Samar, Leyte
In recent years Samar and Leyte are becoming famous with various attractions getting the attention both by local and foreign tourists. The best way to enjoy Samar and Leyte is to travel by land from Calbayog. First stop should be at the Tarrangban Falls at San Joaquin. It can be reached by 30 minutes uphill trekking, some 940 meters away from the takeoff point. The challenging rough road walk and all the sweat, after all, are worthy upon seeing the majestic falls.
From Calbayog, traverse the San Juanico bridge connecting the two provinces. View the Yolanda memorial at the Santa Rita municipality and visit the newly renovated Oriental Hotel, which was badly hit by the infamous typhoon; and revisit history with the 'I shall return' monument of General Douglas McArthur.
[smartads]