[smartads]
On the morning or 7 May I knew that we should be getting a lot of company that afternoon.  All of the relatives that are currently in Southern Leyte, for one reason or another, and are still registered here to vote, will be showing up.  In fact they did show up, but not quite as many as I thought.  Instead of 4 adults and 6 children, it was only 5 children.  One of the children, Precious, decided to stay with your Lola (grandmother) back in Tambis.  Her Lola (Bebie) is not registered to vote here so she is in Catmon watching her father (Poppa) while Judith & Victor are here. Cathy & Ado are the ones with all the children. I still have not even seen their baby yet.  He was born while they were in Tambis and I haven't been down there since then.  Cyrus King is his name.
As it turned out around 0945 Victor and Judith (Gloria) showed up ahead of the rest of them.  They opted to leave much earlier in the morning then the rest of them.  Later in the afternoon, as I predicted, Cathy did show up here, but only with 2 of her 4 girls, Crystal and Patricia.  Crystal is the oldest of her children and Patricia is the baby girl.  I guess I put Patricia's picture in one post too early as I put it in the last one. I'll put it in this one also.  She's such a little cutie, no where what she looked like when she was a baby, although she was cute then too.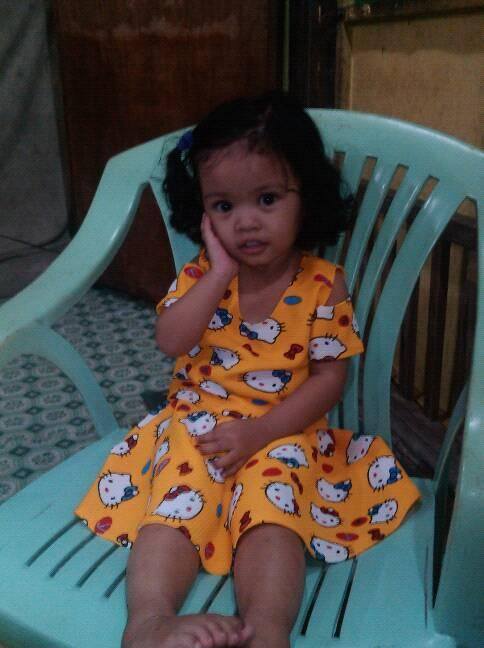 Two of their children, Khan Khan and Cassandra, are our godchildren, so I wanted to see them the most.  Just keeping tabs on them like a good godparent should do.  Both of them were with the father in Gandara. I'm sure that they will be by here before they leave to go back to Tambis.  From what I understand they will be having their festival next week sometimes and they want to be there for that.  After which they will return.
Actually I wished they would move back here to Calbayog.  Sometimes it's just too quiet around here, although I do like quiet time, it's nice to hear children laughing, playing and, yes, even yelling and crying at times.  Typing this makes me miss my grandsons.  I don't get to see near enough of them, since I live here in the Philippines.  I suppose if Ado had a good enough job here, they would move back. He drives his multi-cab and makes okay money, but it's old and breaks down too much.  He can fix it himself, but he still needs to buy parts and of course there is the gas he needs to buy.  With 6 kids now, it would be even harder than with only 5 that he had here before.  Actually shortly after the 5th child, Patricia, is when they moved.  They live with Bebie there in Tambis.  She has the house space, 4 bedrooms, and she was there all alone, so maybe that is working out.  Their house here is unaccompanied and that is shortly after Bebie paid to have some renovations done to it.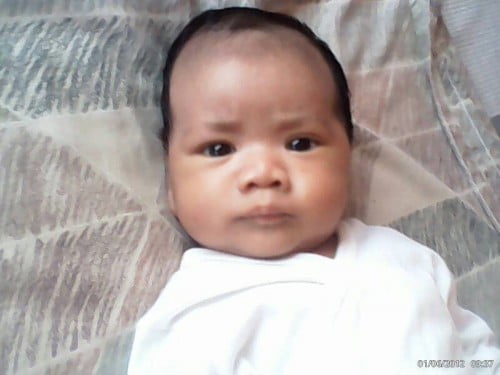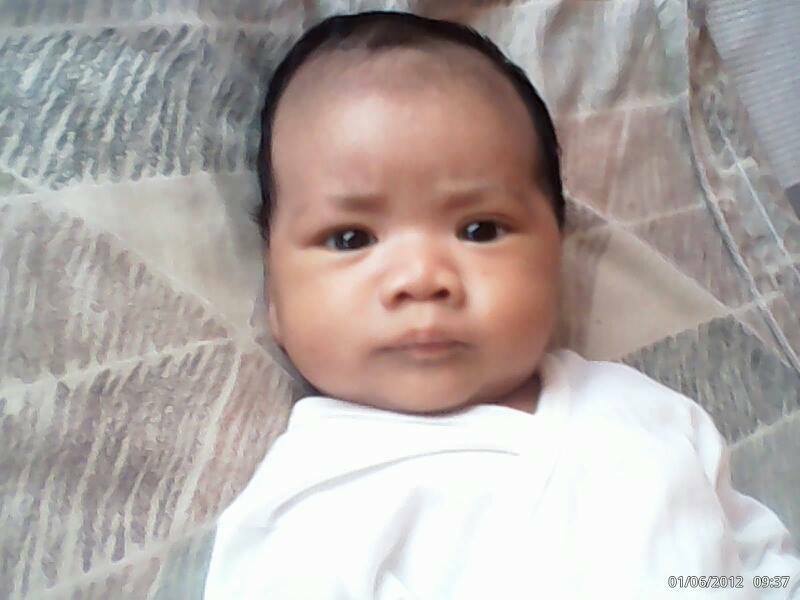 Lita and I have plans to go to Tambis next all Saints Day (1 Nov).  Yes I think I'll go the next time instead of staying at the house.  The plan is to only stay for a few days, 3 I think and right now we would be going in Mar's Kia instead of taking one of the van services.  If the new President doesn't cause a big stir maybe I'll go through with my plans of getting that pick up truck.  Yes, it's possible to live here without owning a vehicle, but, at least for me, I miss driving.  Whenever we visit the US, I always get to drive, but it never seems to completely satisfy me.  Well we'll see what happens, but in the meantime…
Salamat Y'all